Puerto Vallarta, Mexico - This just in... don't miss the festive holiday posada this Saturday, December 17 from 6 pm to Midnight on Francisca Rodríguez, the street that leads from where the new pier will be on Puerto Vallarta's South side.
Everyone is invited to participate in this traditional Mexican Posada, complete with the Virgin Mary on her burro seeking shelter, plus piñatas, food stands, music and more. This is the perfect way to kick your holiday spirit into full-gear.
We'll see you this Saturday, December 17 from 6 pm – midnight on Francisca Rodríguez, you know the street, the one that Archie's Wok calls home!
---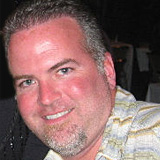 Born in Seattle, WA, Patrick Harrison has been living in PV since 2003. Drawing on his experience in entertainment, radio, retail and sports marketing in major US cities, Patrick opened his own business here in Vallarta, P. Gringo Marketing & PR, a successful Public Relations Firm that targets the English-speaking tourist and local communities. You can contact Patrick at patrick(at)pgringo.com
Click HERE for more articles by Patrick Harrison.