Puerto Vallarta, Mexico – For decades, Quinta Maria Cortez and Casa Tres Vidas, two unique and luxurious properties nestled on the beach of Conchas Chinas on the south side of Puerto Vallarta, have been a haven for celebrities and the backdrop for countless movies and photo shoots.
Bon Appétit, Architectural Digest, Destination Weddings and a myriad of other global magazines have sung the praises of these distinct properties. Recently, Hollywood Weekly called them "truly astonishing" and The Nile Guide agrees, saying "it will take one visit to realize why this is the place that fashion photographers and film directors love."
The story began in the 1960s when famed LA Designer Hasi Hester took an "unusual home on the beach" and remodeled it into an elegant Venetian Palace. As told through a multi-page article in Architectural Digest, Mr. Hester lovingly restored the home to what he called "a lovely setting of fantasy where I can keep the world at bay." His vision continues to thrive today as Casa Tres Vidas.
Today, guests can enjoy this magical place on their own, and Casa Tres Vidas is now offering a special deal just in time for the holidays! Here's the ideal holiday gift idea for family or friends; for a limited time, book a summer stay at Casa Tres Vidas (May 1 – October 31, 2012) and receive 7 nights for paying 5 nights*! Hurry, you only have until December 21, 2011 to take advantage of this offer. Call (888) 640-8100 to check availability or to secure your reservation.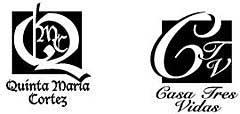 Quinta Maria Cortez Bed & Breakfast and Casa Tres Vidas, Villas in Vallarta's adjoining properties, are both located on one of Puerto Vallarta's most beautiful beaches. To find out more about these unique beachfront escapes, both "Very Highly Recommended" by Frommer's Travel Guides, click HERE or visit VillasInVallarta.com.
---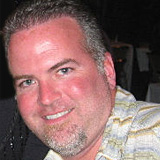 Born in Seattle, WA, Patrick Harrison has been living in PV since 2003. Drawing on his experience in entertainment, radio, retail and sports marketing in major US cities, Patrick opened his own business here in Vallarta, P. Gringo Marketing & PR, a successful Public Relations Firm that targets the English-speaking tourist and local communities. You can contact Patrick at patrick(at)pgringo.com
Click HERE for more articles by Patrick Harrison.