Puerto Vallarta, Mexico - Navigating your way through health care in a foreign country can be challenging. The Vallarta Yacht Club wants to help make it easier by providing two "Stay Healthy!" medical information sessions in January.
Dr. Essaú Gutiérrez from City-Médica clinic in Nuevo Vallarta will speak on Monday, January 21st at 11 am. A veteran doctor with over 20 years of medical experience, Dr.Gutiérrez is also a specialist in Touristic Medicine. This specialty deals with medical issues commonly experienced by patients from other countries that visit and reside here in Mexico.
Pam Thompson will speak on Wednesday, January 23rd at 11 am. Pam leads HealthCare Resources PV, an independent resource network designed to promote health and well-being. She provides referrals for physicians and emergency care, assistance in preparing, translating, and submitting insurance claims, information and assistance in navigating the local healthcare community of GP, specialists, hospitals, and support services. She works with patients and physicians across Banderas Bay, from San Pancho to Puerto Vallarta.
The Vallarta Yacht Club is located next to Paradise Village Mall in Nuevo Vallarta, Nayarit. For more information or directions call (322)297-2222 or check our website vallartayachtclub.org. Follow us on Facebook!
So mark the dates and bring your questions, and Stay Healthy!
About the Vallarta Yacht Club: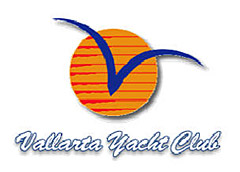 The Vallarta Yacht Club is a non-profit, member-owned, private club with social, nautical and community objectives. It has over 500 members and is located in Nuevo Vallarta in the heart of the Riviera Nayarit adjacent to Paradise Village Marina. The club is in its 6th year and is the fastest growing yacht club in Mexico. In addition to the Regatta de Revolution, other signature events include the WesMex Regatta, the Banderas Bay Regatta, the San Diego / Vallarta Yacht Club Races, the Great Chili Cook off, the Vallarta Art and Wine Festival, the Jamm'n with Tom Coster Jazz Nights, and much more. Other significant events included hosting the 2007 J24 Worlds Championship and the Optimist North American Championship (OPTINAM 2997). For more information about the club and upcoming events, go to VallartaYachtClub.org.