Seattle, Washington - The 5th Avenue Theatre welcomes Patrick Harrison back to Seattle as the organization's new Vice President of Marketing and Communications. Harrison's appointment concludes an international search for a seasoned professional in the world of arts and entertainment marketing.
In this position, Harrison will oversee the entire marketing and customer service arm of the organization including subscription campaigns, single ticket sales, public relations, telemarketing, customer service, and other special projects.
"We are thrilled to welcome Patrick to the organization," said 5th Avenue Executive Producer and Artistic Director David Armstrong. "Patrick brings a wealth of entertainment marketing experience to the organization, as well as a passion for the art form. As The 5th continues to grow and evolve, we are confident that our brand and our patrons are in good hands under his leadership."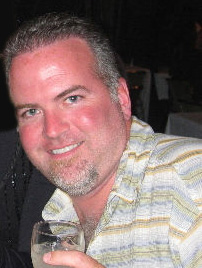 Patrick Harrison
Harrison, a native of the Pacific Northwest, is returning to Seattle after spending the last eleven years living in Puerto Vallarta, Mexico, where he managed his own boutique firm, P. Gringo Marketing & PR. His diverse client list included industry leaders in retail, restaurants, hotels, entertainment, and much more.
He has most recently promoted a variety of entertainment tours throughout North America including CATS (Mexico), Stomp (Mexico), and MythBusters (USA), as well as acted as the marketing and promotions manager for the North American tour of Batman Live.
Before moving to Puerto Vallarta, Harrison spent more than 20 years marketing a vast array of shows and products around the globe. He has acted as marketing director and publicist for more than 110 touring shows including the Bolshoi Ballet, The Phantom of the Opera, RENT, and Stomp, and has promoted leading brands including adidas and Ralph Lauren.
His experience in Seattle includes tenures as the Director of West Coast Marketing for JAM Theatricals and STG Presents, Director of Marketing for Clear Channel Entertainment, Director of Marketing and Public Relations for Gargoyles and adidas - Sunglass Division, Director of Marketing and Promotions for Entercom Radio's KMTT - The Mountain, and Advertising Director for Frederick & Nelson Department Stores.
The 5th Avenue Theatre is one of the nation's premier incubators for new musical theater. Since 2002, the celebrated company has produced 15 new musicals. To date, eight (including the 2012 hit First Date) have moved on to Broadway premieres, earning a combined 14 Tony Awards, including two for Best Musical (Hairspray and Memphis). A ninth, Disney's Aladdin, has been announced for a Broadway debut in spring of 2014. The 5th Avenue Theatre is also known for its world class, critically acclaimed productions of musicals chosen from both the contemporary canon and the Golden Age of Broadway.
Unique in its Chinese-inspired design, this exquisite theater opened in 1926 as a venue for vaudeville and film. In 1980, the non-profit 5th Avenue Theatre began producing and presenting top-quality live musical theater. Today, under the leadership of Executive Producer and Artistic Director David Armstrong, Managing Director Bernadine C. Griffin and Producing Director Bill Berry, The 5th Avenue Theatre attracts an annual attendance of more than 287,000 and ranks among the nation's largest and most respected musical theater companies.
In addition to its main stage productions, The 5th Avenue Theatre is also committed to encouraging the next generation of theatergoers through its extensive educational outreach program which includes: The Adventure Musical Theatre Touring Company, The 5th Avenue Awards Honoring High School Musical Theater, the Rising Star Project, Show Talks with Albert Evans, Curtain Up!, the Student Matinee Program, and Spotlight Nights.
For more information about The 5th Avenue Theatre, its season and its programs, please visit
5thAvenue.org.