Enrique Peña Nieto has completed the first year of his term as president of Mexico. This milestone has given rise to various analyses as to what has been accomplished during his first year, and what may lie ahead.
Mexican presidents serve six-year terms, cannot stand for re-election, and are elected in the same calendar year in which they are inaugurated. (More info: Elections in Mexico and the US: Comparisons and Contrasts)
Enrique Peña Nieto was the winner of the 2012 Mexican presidential election, and took office on December 1st of that year, which means he has now completed the first year of his 6-year term.
A little historical context is in order. For most of the twentieth century, Mexico was ruled by the Partido Revolucionario Institucional (the PRI). This party lost its first presidential election in 2000 to the PAN (the Partido Acción Nacional), which controlled the presidency for two terms, until 2012.
The return of the PRI to the presidency has concerned some who believe it might signify a return to the old one-party state, though this is currently quite unlikely.
On the other hand, Candidate Peña Nieto made a lot of promises during his campaign. "El prometer no empobrece - El dar es lo que aniquila." - says an old Spanish proverb, which translated to English means "To promise does not impoverish - To give is what annihilates."
So what has been accomplished by the Peña Nieto administration and the Mexican Congress in the past year? Well, there are several major reforms that have been passed, with several more still under consideration.
EDUCATION REFORM (PASSED)
This reform was designed to improve Mexican public education and includes a new system of teacher evaluation. The reform establishes a new public institution called the Sistema Nacional de Evaluación Educativa, the National System of Educative Evaluation. This body's ambitious purpose is to evaluate all levels of the Mexican education system, in regards to quality, execution and results. The reform also includes the establishment of an institution in charge of teachers´ employment and promotion.
TELECOMMUNICATIONS REFORM (PASSED)
The purpose of this reform is to open up the telecommunications sector to more players. It replaces the Comisión Federal de Telecomunicaciones with the Instituto Federal de Telecomunicaciones.
FISCAL REFORM (PASSED)
Mexico´s current tax collection rate, 14% of Gross Domestic Product, is lower than the Latin American average, and tax evasion is widespread. This reform is designed to increase government revenue so it can depend less on the earnings of oil monopoly PEMEX.
The fiscal reform which has passed is a hodge-podge of taxes levied on certain sectors of the Mexican economy, set to take effect in 2014. The highest bracket for personal taxes under the reform is 35%. The reform includes tax increases on soft drinks, junk food, chewing gum (but not cigars), cross country bus and train travel, soccer and baseball games, movies, theater productions, circuses, jet fuel and pet food. (See: Mexico's Impending Fiscal Reforms have 'Gone to the Dogs'.)
PETROLEUM REFORM (PENDING)
This is an attempt to open up PEMEX (Petróleos Mexicanos) the Mexican petroleum monopoly. PEMEX is the source of a third of the Mexican government's revenue. It's heavily indebted and is not really managed as an oil company, but as a cash cow of the Mexican government. That makes it difficult to function as a normal oil company and if present trends continue, Mexico will be an oil importer by 2020. So reform is necessary to open the oil monopoly up to more private investment. (See: The Future of PEMEX, Mexico's Petroleum Monopoly, an Ongoing Debate and Mexican Petroleum, PEMEX, and Other State-Owned Oil Companies)
POLITICAL REFORM (PENDING)
This might include proposed changes to Mexico's no re-election laws to allow re-election, possibly for municipal officials, possibly even in Congress.
THE SECURITY SITUATION (ONGOING)
In a positive trend that began during the previous Calderon administration, it appears that homicides have decreased. The current figure of 1550 murders monthly, however, is nothing to be complacent about. Also, kidnapping and extortion have increased. Cartel violence has decreased in the northern states of Chihuahua, Nuevo Leon and Tamaulipas. Farther south though, such violence has increased in Jalisco, Michoacan and Guerrero.
So there are both positive and negative developments in the Mexican security situation. It could take a few more years to figure out the long-term trends.
---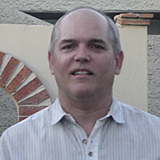 Allan Wall is an American citizen who moved back to the U.S. after living and teaching English in Mexico for a decade and a half. Today, he continues to write articles about various aspects of Mexico and Mexican society. Some of these articles are about Mexico's political scene, history and culture, tourism, and Mexican emigration as viewed from south of the border, which you can read on his website at AllanWall.info.