Puerto Vallarta, Mexico - There's always so much going on in Puerto Vallarta and around Banderas Bay, it can be difficult to keep up with it all. Here's a look at some of this week's Puerto Vallarta news headlines and community announcements, plus a couple of upcoming local events that you won't want to miss.
VYC Western Night Stars Joe King Carrasco
Joe King Carrasco, the popular musician known throughout the US as "The King of Tex-Mex" as well as for his "Tequila Reggae" music, will be the star of 'Western Night' at Vallarta Yacht Club on May 3rd at 6 pm. Although Joe King has lived in Mexico for almost a decade, he will be forever linked with the Texas music scene of the '70s and '80s, which makes him the perfect complement to this evening of fun, food and entertainment. The Yacht Club will be servin' up a Texas style menu that includes BBQ Ribs, Charro Beans, Cole Slaw, and Apple Pie with Vanilla Ice Cream, and there'll be plenty of dancin' to un poquito de la musica Tex Mex and a li'l bit of Country. Tickets cost just $190 pesos for VYC members and their guests, or $250 pesos for non-members. For reservations, call Rudy or Daniel at (322) 297-2222.
Raintree Vacation Club Introduces All-Inclusive Program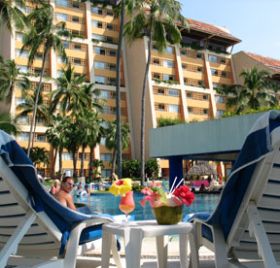 Raintree Vacation Club has introduced an all-inclusive program at Club Regina Puerto Vallarta, Club Regina Cancun, and Club Regina Los Cabos, three of its core resorts in Mexico. This program offers Raintree Members and guests a convenient way to enjoy delicious food, great drinks, and fun activities for just one price. This is the first time Raintree Vacation Club is offering an all-inclusive program since it was founded 17 years ago, a change predicated upon meeting the evolving demands of today's travelers. The all-inclusive program features access to a breakfast buffet, a majority of items from the food and drink menus at each resort's bars and restaurants, pool and beach activities and discounts on massages. All restaurants and bars will continue to offer food and beverages a la carte for Members and guests who do not enroll in the all-inclusive program. Guests can sign up for the all-inclusive program once they check-in or by contacting the resort after they make their reservation.
Teatro Vallarta Offering Dance Workshops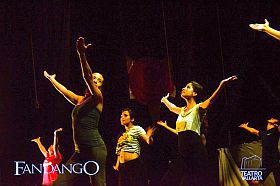 Teatro Vallarta is working hard to become a center for cultural excellence in our city. As such, last March, open calls for Jazz, Ballet, African, Hip Hop and Folklore dance beginners were held for two consecutive weeks in search of scholarship students who wanted to become part of Fandango's resident company of dancers. The call was answered by 50 young people between the ages of 14 and 25, of which 20 talented beginners were selected for training. These dance workshops, which offer a form of healthy recreation and the opportunity to learn the fine arts, are now open to the public for $500 pesos per month. All classes are an introduction for beginners age 14 to 35 years (with the ability to dance). The $500/mo fee includes all classes, and registration is free until May 31, 2014. These workshops, which are already being taught to the scholarship winners, are held Monday-Friday between 4:30 and 8:00 pm by the theater's excellent teachers. Singing lessons are also being offered on Wednesdays. For more information, call (322) 222-4525 or Cel. 322-175-4299.
Upcoming Events in Puerto Vallarta and Around Banderas Bay
Click on titles for more information
• Mamas in PV Party at El Rio BBQ Bar in Paso Ancho
• 8th Annual Vallarta Aztec Folkloric Dance Festival
• ExPats in Vallarta Happy Hour at Langostinos
• 10th Annual Vallarta Altruism Festival Set for May 4