Mexico City, Mexico - Gabriel Garcia Marquez, the most famous living author in Latin America, passed away on April 17th, 2014, in Mexico City, where he had resided and written for over three decades. Garcia Marquez was 87 years old.
In 1982, Garcia Marquez won the Nobel Prize for Literature, the first Colombian and the fourth Latin American to win that sought-after prize.
Several days after his death, a memorial ceremony was held at Mexico City's Palacio de Bellas Artes. It was attended by Mexican President Peña Nieto and Colombian president Santos. Thousands of mourners - in a line nearly a mile long - showed up to pay respects.
Gabo had a long list of works, and his most famous novels and novellas included El Coronel No Tiene Quien Le Escriba (No One writes to the Colonel) published 1961, Cien Años de Soledad (One Hundred Years of Solitude) published 1967 (which has sold nearly 50 million copies), Crónica de Una Muerte Anunciada (Chronicle of a Death Foretold) published 1981, and El Amor en los Tiempos del Cólera (Love in the Time of Cholera) published 1985.
I asked my sister-in-law, who is a big fan, what she liked about the work of Garcia Marquez. The author's power of description is what she said she liked about it.
Gabriel Garcia Marquez was born on March 6th, 1927 in Aracataca, a town in the Colombia's Caribbean coastal region, and was raised by his maternal grandparents, both of whom he said influenced his work.
In 1982, when Garcia Marquez received the Nobel Prize for Literature, the Nobel committee said he won the prize "for his novels and short stories, in which the fantastic and the realistic are combined in a richly composed world of imagination, reflecting a continent's life and conflicts." The author's Nobel acceptance speech was entitled "The Solitude of Latin America." Of his Nobel prize, the author said that: "I have the impression that in giving me the prize, they have taken into account the literature of the [Latin American] sub-continent and have awarded me as a way of awarding all of this literature."
Garcia Marquez was thus considered as representative of the entire Latin American region. At the same time, he felt attached to and nurtured by his particular roots in the Colombian Caribbean and his hometown.
Some of Garcia Marquez's works were set in the fictional town of Macondo, a fictionalized version of Aracataca. The house in which the author grew up, now a "Casa Museo," is the city's biggest tourist attraction.
Garcia Marquez wrote that "I feel Latin American from whatever country, but I have never renounced the nostalgia of my homeland: Aracataca, to which I returned one day and discovered that between reality and nostalgia was the raw material for my work."
The works of Garcia Marquez are considered part of the "Latin American Boom" of the 1960s and 1970s. The group also included Julio Cortazar of Argentina, Mario Vargas Llosa of Peru, and Carlos Fuentes of Mexico.
In 1958 Garcia Marquez married Mercedes Barcha, to whom he was married until death. The couple had two sons, Rodrigo and Gonzalo. Rodrigo, a TV and movie director, has directed a number of American productions including an episode of The Sopranos. Gonzalo, a graphic designer, also works in movies, as a title designer.
Among the literary influences of Garcia Marquez was American author William Faulkner. In 1961, Garcia Marquez took his family (then consisting of his wife, young son Rodrigo and himself) on a Greyhound bus tour of the American South, which he had wanted to visit due to the region's role in inspiring Faulkner's work.
Gabriel Garcia Marquez has been criticized for his longtime friendship and defense of communist Cuban dictator Fidel Castro. This relationship was more serious than the typical Castro boosterism exhibited by a garden variety, non-Cuban, celebrity Castro fan.
Garcia Marquez actively propagandized for Castro, became part of his inner circle, defended death sentences handed down after a show trial and contributed to Prensa Latina, the official Cuban government news agency. In return for his loyalty, the author was given a mansion on the island and was allowed to run a film institute there.
Washington Post
editorial writer Charles Lane published an editorial worth reading, which strikes a balance between admiration for the literary talent of Garcia Marquez and criticism of his pro-Castro propaganda. You can read the editorial
HERE.
---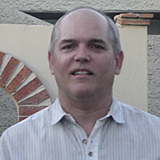 Allan Wall is an American citizen who moved back to the U.S. after living and teaching English in Mexico for a decade and a half. Today, he continues to write articles about various aspects of Mexico and Mexican society. Some of these articles are about Mexico's political scene, history and culture, tourism, and Mexican emigration as viewed from south of the border, which you can read on his website at AllanWall.info.