Puerto Vallarta, Mexico - For MEXLend co-founders David Schwendeman and Terence Reilly, one of the best things about owning Mexico's leading residential mortgage brokerage is the opportunity to travel throughout the country and explore new places while helping foreigners secure financing for their dream homes.
Since MEXLend has closed a number of home loans in the Los Cabos area recently, they've been traveling there quite frequently. We asked Terence if his trips have been all business, or if he was taking some time to explore and, if so, had he discovered anything during his travels that he'd like to share with our readers.
"I am finding that without a doubt, no trip to Los Cabos is complete without visiting and dining at the incredible
Flora's Farm,
a ten-acre organic farm in the foothills of the Sierra de la Laguna Mountains in San Jose del Cabo, Mexico.
What a surprise and what a find! A lucky introduction by my friend Linda Kennedy of Timothy Real Estate Group in Puerto Vallarta to one of her best friends in Los Cabos, Janet Jensen of Snell Real Estate, led me to a wonderful afternoon in the middle of the desert. I called Janet, who said 'have you ever been to Flora's? No?... well they are having a Saturday Pig Roast if you want to join me.' And that was my introduction to one of the best real estate agents in Los Cabos and also THE best restaurant in possibly, all of Mexico.
Driving through the desert and coming over a hill, Flora's Farm is vision of an oasis in what seems the middle of nowhere. Well let me tell you... it is a world unto itself!
Well taken care of by Janet, I was quickly introduced to the gang of incredibly open and nice people. We soon found ourselves spending a leisurely afternoon enjoying succulent roasted pig, home grown organic produce, great music, dancing, and spirits made right there on the premises. If you have not had Baja Moonshine, you are in for a treat.
This was like going back home to a rural town where everyone is friendly and they all know each other. But, if you are the stranger, they quickly enfold you into the group.
Making sure it was not a fluke, on my next trip to Los Cabos I made sure to book reservations. I was traveling with a business associate, Tobias Preston of Alaska Financial, and since they have begun to close a great deal of residential mortgages and small commercial loans in Mexico with Mexlend, I wanted to introduce him to the pleasures of Flora's Farm.
This is the epitome of farm-to-table dining. All produce is organically grown on the premises and all of the chickens and pigs are humanely raised on the farm as well. They produce all their own breads, cakes, cheeses... basically everything on your plate is grown right there on the farm.
So much attention to detail is given that word is spreading, and on any given night, you can dine with celebrities, such as members of U2, Thomas Keller, or a Kardashian or two. Then again, you might just meet some great folks having a good time," he said.
With Mexlend being the ONLY current alternative for loans for US and Canadian Citizens in Mexico at this time, we are sure that Terence will have plenty of new discoveries to share with us. Stay tuned to Puerto Vallarta's Liveliest Website! for more of "T.L.'s Travels: Closing Loans and Seeing Mexico," a.k.a. Terence's Adventures.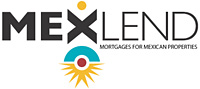 Are you looking to purchase vacation or investment property in Mexico? To discover which one of the many mortgage loan options that MEXLend offers is right for you, visit MexLend.com or MexLend.com.mx, call (322) 222-7377 in Vallarta, toll-free at 1.800.3.Mi.Casa in Mexico or (917) 779-9061 from the US or Canada.

To learn more about MEXlend, click HERE.