Puerto Vallarta, Mexico - Meet physicians, ask questions, learn about local labs and diagnostic centers, hospitals – any and every thing to do with your health and well-being - during the 5th Annual Puerto Vallarta Medical Matters Conference at the Marriott CasaMagna Resort on February 9, 2015, from 9 am to 5 pm.
HealthCare Resources Puerto Vallarta, the US Consular Agency and Marriott CasaMagna Resort are proud to be hosting some very distinguished physicians as featured speakers at this year's Medical Matters Conference, including:
Dra. Laura Garcia and Dr. Adolfo Curiel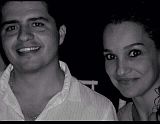 A stunning and very popular couple in Puerto Vallarta, Dra. Laura Garcia and Dr. Adolfo Curiel are two of our favorites! Dra. Garcia, originally from Guadalajara, is a very popular OB/GYN and Dr. Curiel, a Vallartense, is a respected Clinical Cardiologist. They both attended Medical School at the University of Guadalajara and did their specialty training in Mexico City at Centro Medico de La Raza. They have two children and manage to keep their thriving practices and still have time for their children's many activities. Their topic will be "Cardiovascular Disease in Women: Common Myths." There is a lot of fiction out there regarding women and hormones, age and other symptoms that oftentimes cause confusion when it comes to females and heart disease. This will be an eye-opening topic for women, so make plans now to be in the Marriott's Salon V1-V111 at 1:00 pm, when Doctors Garcia and Curiel will present "Cardiovascular Disease in Women: Common Myths."
Dr. Alberto Marron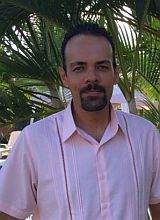 Dr. Marron is an Orthopedic Surgeon who is originally from Guadalajara where he went to elementary and high school and continued there through the University of Guadalajara for his medical degree. He did his specialty training in Mexico City and in Puebla. He has been with Hospital Amerimed for the past seven years. He participates in a wide variety of continuing education classes where he hones is skills as an orthopedic surgeon. Dr. Marron is the leader in the area performing stem cell treatments in orthopedic patients and as well, he uses the patient's own stem cells rather than harvesting elsewhere. This year Dr. Marron will be speaking on the newest treatments for joint problems, specifically the shoulders and the hips. He will focus on mis-diagnosed problems and incorrect treatments as well as the importance of clinics for joint evaluation. He prefers to view his patients at human beings - not just X-rays and MRIs. Each year, Dr. Marron is one of our MOST popular speakers, so make plans now to hear him talk about "New Treatments for Chronic Hip and Shoulder Pain" at 1:00 pm or at 2:00 pm in Salon 1-111.
Nathalie Batilliott
Cholesterol is both our friend and our foe; at normal levels, it is an essential substance for the body's normal function, but if levels in the blood become too high, it becomes a silent danger that puts us at risk. Nathalie Batilliott is a Licensed Nutritionist/Dietician and as well, a licensed Diabetic Educator. She attended the University Anahuac in Mexico City. She has specialties in Digestive Surgeries, Bariatric Surgeries and a stellar curriculum including many classes and seminars. Nathalie will be speaking on "Diet and Cholesterol" at 11 am in Salon Vallarta 1-111 and at 3 pm in Salon Cozumel.
Dr. Carlos Garcia
Dr. Garcia, Urologist, attended medical school at the University in Michoacan, and then two years in a general surgery specialty at the Hospital General Nezahualcoyotl followed by a urology specialty at Hospital Juarez de Mexico. Trained in HIFU in 2005, he became a HIFU proctor in 2010. He recently returned from a month spent in Uzbekistan and Turkey, training the urologists in that area about HIFU. He says: "Modern medicine has added years to life, but we now see a need to be able to add life to the years. Slowing the older man's progress towards the Three D's:
Debility, Dependency and Death,
he needs action in the early and middle as well as later in life. The Androgen replacement therapy's main goal is to improve the wellness in the last two periods of life." Needless to say, Dr. Garcia is "every guy's friend" and with his entertaining sense of humor, all of his patients not only receive the best in urological care, but they will usually have some good laughs too! You won't want to miss Dr. Garcia speaking on "BioIdentical Hormones for Men" at 2:00 pm in Salon V1-V111.
Mark your calendars now for Monday, February 9th, so you won't miss this year's Puerto Vallarta Medical Matters Conference!
For a detailed description on more speakers and their topics, keep checking this page on BanderasNews.com. As the date draws nearer, we'll be publishing complete bios on all of the speakers and further details on their talks.