Puerto Vallarta, Mexico - A no charge community health care event featuring options for the Banderas Bay Community regarding day to day well-being and emergency health care needs, Puerto Vallarta's annual Medical Matters Conference will be held at the Marriott CasaMagna Resort on February 9, 2015 from 9 am to 5 pm.
HealthCare Resources Puerto Vallarta, The US Consular Agency, the Hotel Marriott and Sharp Hospitals are proud to be hosting some very distinguished physicians as featured speakers at this year's Medical Matters Conference, including:
Dra. Leslie Swindle and Dr. Antonio Matilla
Dra. Leslie Swindle and Dr. Antonio Matilla are a well-respected, prominent couple in the area. Dra. Swindle was born in Ontario, Canada and spent her childhood and teens in Canada and the US, moving to Mexico City as a young adult where she went to medical school at the Universidad Anahuac. She continued her studies and specialized in cardiology at the Hospital Espaņol de Mexico in Mexico City. She later went on to do a sub-specialty in Nuclear Cardiology at the Centro Medico Siglo XXI there and at the Massachusetts General Hospital in Boston, MA. She is known for her accessibility and care. She is very active in the community. She just returned from Barcelona, Spain where she completed two clinical fellowships in Cardiopulmonary Rehab and Echocardiography.
Dr. Matilla was born in Barcelona, Spain and moved to Mexico City at the age of 16. He attended medical school at the Universidad Anahuac. He continued his studies and specialized in internal medicine at Centro Medico Siglo XXI, IMSS in Mexico City. He has just returned from a year in Spain where he did his Masters Degree in Auto immune Disease at the Hospital Clinic of Barcelona. He is the only immune disease specialist in the area. He is known for his "straight shooter" attitude, diagnostic skills and valued opinion by other physicians. They have two teen-age sons.
Their topic is an interesting one! Genetic, anatomic and physiological differences determine our behavior and diseases. Should we treat disease in the same way in men as we do in women? Should we have to use the same medication and dose to treat the same disease? Why do women live longer? What re the differences in like diseases for males and females? Why are there differences in clinical manifestation, diagnostic testing, treatment and outcome? These and many more questions will be answered as they address the topic, "From Adam's Rib to Eve's Apple: Inequality Between Genders" at 10:00 am in Salon Vallarta 1-111 and at 3:00 pm in Salon Vallarta 1-111.
Mari Torres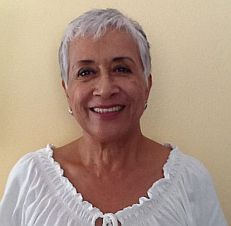 Mary Torres de Gonzalez is a holistic healer with a long history in Puerto Vallarta. In 1910 her grandparents were married in the Cathedral of Our Lady of Guadalupe and her family has been here ever since. Mari has been practicing acupuncture and other therapies since 2003. She continuously attends seminars and courses both here in Mexico and the United States. Mari's approach looks at the totality of the person and she attempts to find the best healing options for their specific circumstance. Through her patients, Mari has built a varied and substantial knowledge base. "I grow through my patients" she states, "When I have a complex case, I really get into all of my books and do all of the research that is necessary to design a treatment and I enjoy that very much. I learn with every patient and that is the motivation for me. It is very gratifying." Her areas of specialty are acupuncture, moxibustion, herbal therapies, magnotherapy, biomagnetism, hypnosis and the Mary Stagg Detox. We are thrilled to have Mari participate in Medical Matters 2015 and share her knowledge of "Complementary Therapies" at 12:00 noon in Salon Vallarta 1-111 and at 2:00 pm in Salon Cozumel.
Dr. Miguel Saldaņa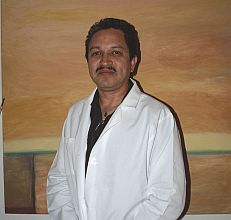 Dr. Miguel Saldaņa is a highly respected Cosmetic and Reconstructive surgeon. He attended school at the "Escuela Superior de Medicina del Instituto Politecnico Nacional". He did his medical residency in plastic and reconstructive surgery at Centro Medico Nacional "Manuel Avila Camacho". He is board certified in his specialty and is an active member in many national and international Plastic Surgery Medical Societies. He has been in private practice here in Puerto Vallarta since 1993. Dr. Saldaņa is an extremely meticulous surgeon, focusing on every small detail and to work with the patient for the very best outcome and to meet their expectations. Another hidden specialty that many do not know about Dr. Saldaņa is that he has a specialty in "hands", with extensive knowledge of the micro-surgeries of hands. He has a multitude of years of experience in Botox and Fillers which is often enough to make a person look and feel younger! His topic will be "Fresh Face - Botox and Fillers," and he will be speaking at 11:00 am in Salon Cozumel and at 3:00 pm in Salon V1-V111.
Dr. Armando Joya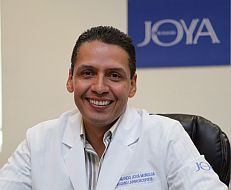 Dr. Armando Joya is a highly respected general surgeon, gastric surgeon and bariatric surgeon. He has been called the "Master of Laproscopy" and has performed literally 1,000's of surgeries of all types. With his vast experience in bariatric surgery, he has truly changed the lives of a multitude of obese patients, giving them a new life, free from the diseases associated with obesity. It was said by one visiting surgeon as he watched Dr. Joya perform a surgery that it was "like watching a symphony." He regularly attends seminars and "congressos" around the world to keep as up to date as possible in all aspects of his specialties. People travel from North and South America to have their surgeries performed by him. Dr. Joya had a vision of "Medical Tourism" years before the term became popular. Dr. Joya will be covering two different topics this year: Bariatric Surgery - all of the latest news and techniques and everything you need to know about your colon - at 12:00 Noon in Salon Cozumel, and "Everything You Need to Know About Your Colon" - If your colon isn't functioning correctly, neither are you! - at 1:00 pm in Salon Cozumel.
Dr. Octavio Lomeli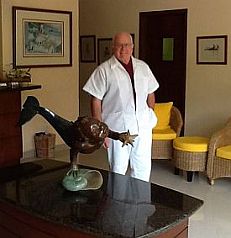 Dr. Octavio Lomeli is a from a long standing, respected Vallarta family. He has a Masters Degree in Dentistry. He attended dental school at the University of Guadalajara and was the founding member of the Dental Association of Puerto Vallarta (1973). He graduated from several Research and Specialization and Oral Rehab programs within Mexico. He is a Professor of Occlusion in the Master Degree Program at the University of Guadalajara. He is the founder of the Center of Studies and Research of Dental Sciences in Puerto Vallarta (2011). He founded Dental Avantgarde here in Puerto Vallarta in 2005 and, several years ago, built his state-of-the-art Dental Center in Rancho Ojo de Agua. He has a large staff of technicians and dentists and as well, several times per year, has groups of dentists from other countries stay in Puerto Vallarta and study his methods of dental implants. Dr. Octavio is multi-lingual, a master horseman, a well-known tenor and holds one of the highest belts possible in martial arts. His sense of humor along with his gentle touch is a large part of his improving the smiles of hundreds of patients. Dr. Octavio Lomeli will be speaking on "Trends in Implant Dentistry" at 10:00 am in Salon Cozumel.
With all of these great doctors speaking on so many different important medical issues, you won't want to miss this year's Puerto Vallarta Medical Matters Conference, so mark your calendars now for Monday, February 9th and join us at the Marriott CasaMagna Resort, Paseo La Marina Norte 435 in Marina Vallarta, from 9:00 am to 5:00 pm.
BanderasNews.com is the official website for this year's conference. Click HERE to learn more about the 2015 Puerto Vallarta Medical Matters Conference.