Puerto Vallarta, Mexico - I always said I wouldn't have plastic surgery. And I haven't. I also said that, as the years passed, I would keep in mind that my "inner beauty" is what matters most... and I do wholeheartedly believe that. But... even though my inner beauty is what matters MOST, that still leaves some room for allowing my OUTER Beauty to demand a bit of attention, too!
So what is the most popular and non-surgically-invasive way to enhance my outer beauty? BOTOX, of course. I've tried Botox twice now - once in about 1999 and once just last year. Pretty good results, especially the second time. So what exactly is BOTOX?
Botox is made from a toxin found in the rare but serious condition we call Botulism. A major symptom of Botulism is muscle paralysis. Interestingly enough, when Botox is injected into your facial muscles, it causes the muscles to freeze, or become paralyzed. And when the muscles freeze, it greatly reduces the signs of fine lines and wrinkles. OK, I like that result - but something still rubs me wrong about freezing my muscles with a known toxin.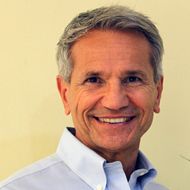 So I went to Zoli. Zoli is my Naturopath and is the owner/founder of the Holistic Bio Spa here in Puerto Vallarta. I asked him, "What has the aging process taken from my skin that has cause me to wrinkle?" He replied, "Mostly Collagen." He explained that Collagen is a protein found in the skin's underlying layers that give the skin firmness and elasticity. (YES! That is what my outer beauty is asking for - more Collagen!) He said that Collagen is the most abundant protein in the body... but that aging skin loses Collagen at the rate of about one percent each year, and even faster if exposed to sunlight (sunlight? oops!) Without the Collagen, the skin sags and droops.
Zoli told me that I could have Botox injections, but not from him. He said he will never provide Botox at the Holistic Bio Spa because his business is to provide DE-TOX treatments... to REMOVE toxins from his patients - not inject more toxins into them.
He said if I wanted to "tighten up" my skin, the best answer is: RADIO FREQUENCY! Radio Frequency tightens the skin by causing the tissue to heat up which stimulates the production of (drum roll please...) new sub-dermal COLLAGEN! But how does it work? Do I have to go through those facial injections? The answer is NO. "It's easy - and you'll probably sleep through it," he told me.
Turns out that Radio Frequency Skin Tightening is an aesthetic technique that uses radio frequency energy to heat tissue and stimulate sub-dermal collagen production in order to reduce the appearance of fine lines and loose skin... that the process provides an alternative to face-lifts and other cosmetic surgeries and treatments (like Botox).
Last week I had my first Radio Frequency session at the Holistic Bio Spa with Nurse "Coral." Zoli came in and took a picture of me during my treatment. The treatment room is beautiful! Candles on the wall. Chandelier hanging above. "Green all around." I was SO RELAXED. All I had to do was lay back and close my eyes. Coral applied a thin layer of gel on my face and then started with one of the attachments on the Radio Frequency machine she used, which emitted a light and caused my skin to feel warm. She continually moved the attachment across my face concentrating on certain areas, then moving on to others. I almost dozed off at one point.
Results? Even after only ONE treatment, I DO notice a slight smoothing of my forehead - and a "lifting" on one of my age-trophy "jowls." I go back next week for my second treatment. My outer beauty should be enhanced with 4-6 treatments.
It was not difficult for me to decide between Botox and Radio Frequency. Both provide basically the same results... but while Botox paralyzes, Radio Frequency promotes the growth of Collagen, and that is what made my skin beautiful in my youth - naturally. How grateful I feel to be able to complement my inner beauty with some Radio Frequency sessions to enhance my outer beauty. Even if you've had Botox or Facial Surgery - it's never too late to go back to a natural approach.

Open Monday through Friday from 9 am to 6 pm and on Saturdays from 10 am to 2 pm, the Holistic Bio Spa is located in Plaza Marina, Local B-10, Puerto Vallarta, Jalisco, México. For more information,
click HERE,
visit
HolisticBioSpa.com,
call 322-221-1607 or email
info(at)holistic-bio-spa.com.