Puerto Vallarta, Mexico - Puerto Vallarta's 6th Annual Medical Matters Conference, a no charge community health care event featuring options for the Banderas Bay Community regarding day to day well-being and emergency health care needs, will be held at the Marriott CasaMagna Resort on February 15, 2016 from 9:00 am to 5:00 pm.
HealthCare Resources Puerto Vallarta, The US Consular Agency and the Marriott are proud to be hosting some very distinguished physicians as featured speakers at this year's Medical Matters Conference, including:
Dra. Laura Garcia is from Guadalajara, Jalisco. She studied medicine at the University of Guadalajara and did her specialty of OB/GYN at Centro Medico Nacional la Raza in Mexico City. She did her social service in Seco Puebla. She has been married for 14 years to Dr. Adolfo Curiel who is a cardiologist and they have two children. She says: "Gynecology is the study of female health throughout the different stages of a woman's life: adolescent, young adult, pregnancy and menopause. During these stages, women are the pillar that sustains our society's families. As a female gynecologist, I empathize with women and have a unique awareness of their particular needs. I find this special, as a woman, especially in the process of developing an invaluable bond with my patients. My mission consists in preventing, diagnosing and treating illness to the maximum quality of life for all daughters, mothers and grandmothers." Dra. Garcia will be speaking in conjunction with Dr. Carlos Garcia (Urologist) on "Quality of Life: With and Without Hormones" (for both men and women) at 12:00 noon in Salon Vallarta I-III.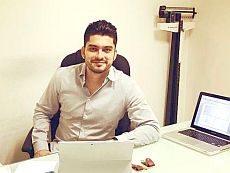 Dr. Omar Morales
was born in San Diego, California and has lived in Puerto Vallarta since 2004. He attended medical school at the University of Guadalajara with a secondary degree in Transfusion Medicine. He did his social service in San Miguel, Jalisco. He is the only ILADS literature trained physician in the diagnosis and treatment of tick-borne diseases in Mexico and a graduate of the H.P. Clinic for Lyme Disease. He is currently also a research physician at the UNAM. He chose to practice tick-borne diseases after seeing chronically ill patients consistently being misunderstood and for this reason, he founded Lyme Disease Mexico, in the hopes of promoting awareness, detection and prevention of tick-borne diseases as well as research of new treatment options. He likes to run, cook, dance and watch movies. Dr. Omar Morales will be speaking on "Lyme Disease and Co-Infections" at 10:45 am at Salon Cozumel-Mexico.
Nathalie Batilliot de Celorio
was born in France and raised in Mexico City. She attended university in Mexico City to become a Registered Dietician and then on to UNIVA in Puerto Vallarta and Mexico City to become a Licensed Diabetic Educator. She did her social service here in Puerto Vallarta at the Municipal Services. When asked why she picked the particular specialty of nutrition, she says "I truly believe that what you eat makes a difference in your health. It had a big impact on me to meet people who, due to lack of information of how and what to eat, they lose their health and in particular with diabetes, they lose a part of their body." She has been happily married for 27 years and the very proud mother of a 22 year old son. She enjoys dancing, exercising and is always eager to learn more! When asked to give one statement as to why she likes her job, Nathalie says: "I love to help, teach and guide people to a better lifestyle and it gives me great satisfaction to see happy and healthy patients - for me, that's the best." Nathalie will be speaking on "Diet and Diabetes" at 10:45 am in Salon Vallarta I-III.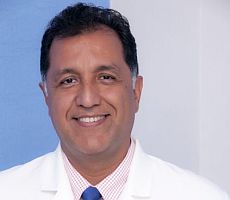 Dr. Carlos Garcia
was born in Morelia, Michoacan. He studied medicine at the University of Michoacan and did his social service in the Coast Guard of the Mexican Navy. Dr. Garcia says: "During my second year of general surgery, I had a teacher who told me that he knew I was unhappy being a general surgeon and he was going to convince me of an amazing specialty full of innovations, technological and technical, endoscopic surgery, reconstructive surgery, oncology, adults and children and during two months he taught me that urology is "more than urine and penis". He is married and has four children. He loves photography and whenever he can he likes to walk and photograph people, animals and locations. He loves to the better photos he makes. He says "I feel great when I can help someone, make someone happy and not anxious about their disease." Dr. Garcia will be speaking in conjunction with Dra. Laura Garcia (OB/GYN) "Quality of Life: With and Without Hormones" (for both men and women) at 12:00 noon in Salon Vallarta I-III.
Mark your calendars now for Friday, February 15th, so you won't miss this year's Puerto Vallarta Medical Matters Conference!
Note:
We suggest that you visit each speaker at their exhibit to ask questions and obtain further information, not at the talk. This is so we can continue to run on time.
No pre-registration or reservations are required for the talks, just look for the Medical Matters Volunteers, who will direct you to the various salons.
For a detailed description on more speakers and their topics, keep checking this page on BanderasNews.com. As the date draws nearer, we'll be publishing complete bios on all of the speakers and further details on their talks.