Puerto Vallarta, Jalisco, Mexico - There's always so much going on in Puerto Vallarta and around Banderas Bay, it can be difficult to keep up with it all. Here's a look at some of this week's Puerto Vallarta news, a few community announcements and a couple of this weekend's events that you won't want to miss.
Vallarta Launches New Community Broadcast Channel
In an effort to raise awareness about Puerto Vallarta, a new community broadcast channel,
canaldelpuerto.tv,
has been created with the support of CONACULTA (Secretaría de Cultura) in coordination with the Vallarta Institute of Culture. With programming covering everything from the city's history, people and attractions; to local news, cultural and children's programs, the objective is to educate, inform and entertain Puerto Vallarta residents and visitors. The initial Internet broadcast is set for March 22, 2016 and the programs can also be seen on the Channel 22 and C7 Jalisco television stations. According to Canal del Puerto's general coordinator, Arthur Montero, they are currently planning 5 seasons of 12 episodes each, with new shows in different languages added each week, and more series will be produced based on viewer ship. "Thanks to our partnership with the Institute of Culture, the Internet channel will bring the cultural richness of Puerto Vallarta to places where it cannot be traditionally accessed," Montero added.
Sucesos Spring Trunk Show to Benefit Purr Project
Come to Sucesos Spring Trunk Show on Saturday and Sunday, March 19-20 from 10:00 am to 4:00 pm. Located on the corner of Hidalgo and Libertad in downtown Puerto Vallarta, Sucesos Boutique specializes in hand-painted, one-of-a-kind, "Artwear" for Men and Women. Sucesos artist, Hector Lomelí, hand paints the cotton fabric and Sucesos designer, Timas Lomelí, carefully designs each garment to provide comfort and style. Each garment is hand cut and sewn locally by Sucesos's personnel. Come check out Sucesos' men's and women's fashions - lots of new styles and colors - and enjoy a glass of wine while you browse! There will be a discount on cash purchases and a percentage of all sales will benefit
Purr Project,
a non-profit shelter in Puerto Vallarta that provides homeless cats and kittens a recuperative stay with the ultimate goal to adopt them out to loving homes.
The Riviera Nayarit Hosts 2nd Bahía Cup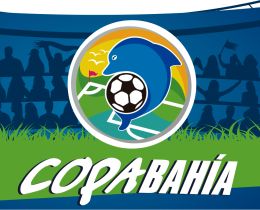 The 2nd edition of the Bahía Cup in the Riviera Nayarit is ready to go from March 17-21, 2016. Under the slogan "Because Soccer Is Everything," the games will take place in the sports facilities in San José del Valle and Bucerías. There are a total of nine categories separated by age groups with birth dates from 1998 through 2009. All of the children and youth categories are mixed. The novelty this second year is the addition of free categories in the male and female divisions for players older than 18 years of age. The event's inauguration will be on Friday the 18th at 8 am in San José del Valle. Twenty-five teams are expected to join in this new edition, which has increased its national reach with the participation of teams from Toluca, Ciudad Guzmán and Monterrey alongside the teams from Nayarit and Jalisco. The cup champions will take home a trophy, medals and free registration for next year's event to defend their title. Registration closes on March 15th and the cost per team is $3000 pesos. Details and contact information for registration are available on the
Copa Bahía Facebook page,
or by calling 322-100-8617.
Puerto Vallarta Preparing for Semana Santa Visitors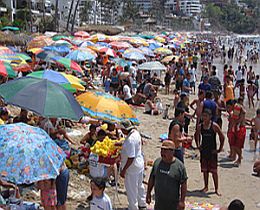 With the Semana Santa vacation period just around the corner, Mayor Arturo Davalos Peña has initiated a series of actions to keep the city clean and tidy to provide tourists with a better experience and a safer environment. The goal is for the city to look clean, with roads in good condition to ensure the safety of motorists and pedestrians, so that our visitors will return to their home towns satisfied and recommend coming to Puerto Vallarta for vacation. On Avenue Francisco Medina Ascencio, the Parks and Gardens crews are working on the cleaning and pruning of medians, while Public Works is patching roads, repairing damaged cobblestones and fixing broken street lights. Also in the downtown area, Calle Morelos is being patched to ensure greater durability and the city is working steadily on garbage collection to avoid overflows and an image of uncleanliness. Meanwhile, the Dept. of Environment and Ecology is cleaning up the beaches and ensuring that the public bathrooms and showers are functioning properly. They have placed dumpsters at beach entrances and are rehabilitating some areas that have been affected by strong waves. Concerning security operation, the Preventive Police, Transportation, Fire and Civil Protection commissioners are getting everything ready to deploy operation "Semana Santa Segura," which will begin on March 19 and end on April 4.
Weekend Events in Puerto Vallarta and Around Banderas Bay
Click on titles for more information
• 24th Annual Banderas Bay Regatta, March 9-13
• 3rd Annual Puerto de Chacala Festival de Musica y Arte
• Shopping at the Old Town Farmers' Market - Tianguis Cultural
• 'Giselle' to Inaugurate Javadpour Arts Center at ASPV