Puerto Vallarta, Mexico - There's always so much going on in Puerto Vallarta and around the Republic, it can be difficult to keep up with it all. Here's a look at some of this week's Mexico headlines, plus Puerto Vallarta news, community announcements and a couple of weekend events you won't want to miss.
Vallarta Pride Rock Music Festival Tonight at Los Muertos Pier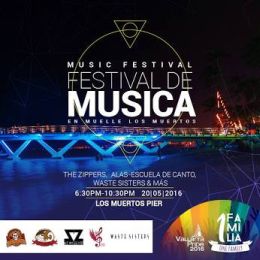 Organizers are thrilled to announce that a street music festival has been added to the lineup of Vallarta Pride events for 2016. Local craft brewers Los Muertos Brewing Company and El Terrible, along with the Puerto Vallarta Tourism Trust, will present the first Pride Rock Music Festival on Francisca Rodríguez (the street that leads to Los Muertos Pier) on Friday, May 20th from 7:00-10:00 pm. They're closing the road and bringing in diverse contemporary musical talent. Savory street food, classic cocktails and ice cold beer will be offered while you "get your groove on" to an eclectic selection of music played with "party" in mind. A performance by the popular ALAS Escuela de Canto children's chorus will open the festival, and is sure to get the crowd ready for Puerto Vallarta's very own rock band - The Zippers. This entertaining cover tune band, led by the fabulous Sylvie Scopazzo, will be playing rock tunes, ballads and feel good oldies that are sure to get you on your feet. The festival closes with Gualalajara's underground rock gay band, Waste Sisters, giving us a healthy dose of pop, rock, and glam tunes that will have you dancing in the street. Come enjoy the beer and dance to the music of Vallarta's finest musicians. With the world famous Los Muertos pier and beautiful Banderas Bay in the background, the 1st Vallarta Pride Rock Music Festival promises an unforgettable night of music, friendship and fun!
Visit the Facebook page.
Jalisco Students Design, Build 100% Solar Powered Cars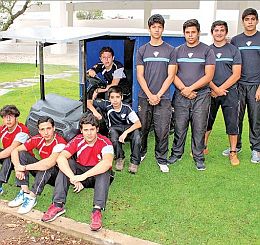 What began as a school assignment could transform the automotive industry. A group of 11 middle and high school students at the Colegio SuBiré preparatory school in Zapopan, Jalisco have built three cars powered by solar energy as part of a school-wide project to research how to convert solar energy to motive energy. The project's guidelines established that the vehicle must reach a speed of 40 kilometers per hour and travel for more than two hours. The resulting prototypes surpassed everyone's expectations, exceeding speeds of 100 kilometers per hour with a range of more than four hours, and costing less than 50,000 pesos to produce. "It took six months to build the 100% solar-powered cars. Four months were dedicated to design, all the technicalities and calculations," said Eduardo Méndez, 17, who plans to pursue a career in computational systems once he completes his education. These cars will have a positive environmental impact because they have an effective yield of 99%. "95% of the solar energy is converted into electricity and the other 5% is lost as heat, so they do not pollute. This is a historic moment at a time in which we are already living with high levels of pollution. Imagine the potential of creating this type of technology in schools, not in car factories that are already developing hybrid cars that still depend on fossil fuels," said school principal Julio César Saucedo de la Llata. We believe that Mexico should have a change in education as it has to go from theoretical to pragmatic education where young people can start their own businesses," he added. The students are now working to patent their invention, and are planning to design a solar-powered passenger plane.
American Legion Memorial Day Event at Steve's Sports Bar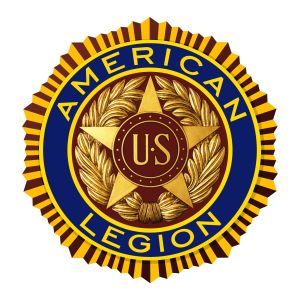 On Monday, May 30 from 12 Noon to 4:00 pm, Steve's Sports Bar will host a Memorial Day event, offering two free drinks and a hot dog to every military veteran who wishes to come. There will also be a 50/50 raffle for prizes. Sponsored by the American Legion Post 14, the purpose of the event is to honor the men and women who died serving the U.S. Military, while still mixing in the traditional festive spirit and good times associated with the Holiday. The American Legion is a non-profit, nonpartisan organization devoted to military veterans, their families, and their communities. Legion Post 14 participates in numerous community projects in the Puerto Vallarta area, with emphasis on women's and children's causes. Charities include the Banderas Bay Women's Shelter, DIF New Life Home for young boys, and Torpedos American Football for boys. In addition, the Legion, along with financial support from the Jay Sadler Project, is currently involved with numerous service projects in the community, including the CADI Nursery/Day Care Center, Col. Las Palmas Community Center, Col. Volcanes Community Center, Coapinole La Laguna Playground, Col. Magisterio Playground, and the playgrounds at San Vicente del Mar and El Guamuchil. The Legion welcomes any and all armed services veterans to take part in the event, and if they wish, learn more about the benefits of American Legion membership. Email
dennis2rike(at)hotmail.com,
or
snafrancis(at)hotmail.com
For more information.
Steve's Sports Bar is located on Basilio Badillo in Old Town.
2016 Vallarta-Nayarit Tourism Statistics Looking Good So Far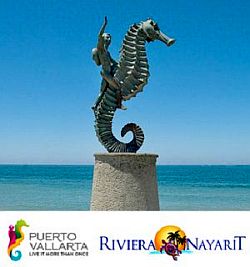 According to statistics provided by the Mexico Tourism Ministry, Vallarta-Nayarit performed very well for the first quarter of 2016 for hotel occupancy and total airport and cruise ship passengers registered for 2015. For the first quarter of 2016 hotel occupancy in Puerto Vallarta was at 82.5%, its highest level in a decade, 4.5% more than in the same period of 2015. Nuevo Vallarta finished the same period with 86.7% occupancy. In 2015, the Puerto Vallarta International Airport saw its most passengers since 2008 (when there were 3,241,000 arrivals recorded), finishing last year with 3,518,000 passenger registrations. This was thanks in part to TAR, Alaska Airlines, Southwest Airlines and Iceland Air opening up five new routes to the destination's International Airport with 31 weekly frequencies. Puerto Vallarta also recorded an improvement in the arrival of cruise passengers in 2015 with 322,000 people visiting the port, a 34 percent increase from the previous year, and a level it hasn't seen since 2008. "In 2016, Vallarta seeks to surpass what is being done in terms of tourism, which, so far, is up 4 points (in occupancy and tourist arrivals) compared to 2015," the north coast regional director of the Jalisco Ministry of Tourism, José Ludwig Estrada Virgen, said last month. He made the statement before heading to Guadalajara for the 41st edition of the Tianguis Turistico Mexico, where Puerto Vallarta representatives attended numerous business meetings with national and international travel and tourism professionals.
Weekend Events in Puerto Vallarta and Around Banderas Bay
Click on titles for more information
• 7th Annual Riviera Nayarit Wind Festival in Bucerías
• Zombie Warrior Neon Race to Benefit Vallarta Families
• PVGMC 'Dance All Night' Vallarta Pride Concert Series
• 2016 Vallarta Restaurant Week at 41 Banderas Bay Area Eateries