Puerto Vallarta, Mexico - There's always so much going on in Puerto Vallarta and around the Republic, it can be difficult to keep up with it all. Here's a look at some of this week's Mexico headlines, plus Puerto Vallarta news, community announcements and a couple of weekend events you won't want to miss.
Volunteers Needed for 2016 Pulpito Drag Derby
The third annual Pulpito Drag Derby is coming up on Thursday, May 26, and it promises to be bigger and better than ever, including our very own Wet T-Shirt Contest (Vallarta-style), the Mechanical Bull, and the Running of the Drag Queens! The Amapas Neighborhood Association officially sponsors the Derby, and 100% of profits go to a local charity and improvements like the new planters and - coming soon - attractive new street lights and trash containers on Pulpito Plaza. It's an all-volunteer effort, and we need Judges; Timers; Beverage, Bet and T-Shirt Sellers; Helpers and Go-Fers to make the event run smoothly. Most volunteers will just attend a one-hour briefing on Tuesday, and work the 2-hour (+/-) event on Thursday from 5 to 8 pm. It'll be great fun... and you'll get your own Drag Derby 2016 T-Shirt. To sign up, contact Viviana Teston at
admin(at)amapaspv.com.
Mexican Senate has Ratified Mexico/U.S. Aviation Agreement
Last week, the Mexico Senate approved the
aviation agreement
that Mexico and U.S. agreed to in December. Under the deal, which was negotiated over the course of more than two years, there will be no limits on the number of carriers that can serve any U.S.-Mexico city pair. Such terms are a marked changed from the previous aviation agreement between the two countries, which limited the number of carriers to two or three from each country per route. "This means there will be much more flexibility to fly in and out of Mexico," said Rodrigo Esponda, the Mexico Tourism Board's regional director for North America, in an interview with
Travel Weekly.
"Traditionally in airports like LAX and JFK, only two Mexican carriers and two American carriers could fly the same route. Now with this agreement that opens. There are no restraints. This is a big opportunity. The connectivity between Mexico and the U.S. has been growing and all airlines have been opening new opportunities. JetBlue and Southwest continue to expand, and the original carriers like American Airlines, Delta Air Lines, and United are all continuously incorporating new flights into Mexico. Vice versa, Mexican carriers are flying into the U.S., like Interjet, Aeromexico, Viva Aerobus and Volaris. This agreement will only continue the trend that has been growing."
Huge Garage Sale this Fall to Benefit Purr Project
Spring Cleaning? Moving? Down-sizing? Purr Project is making plans for another Huge Garage Sale this fall. If you have gently-used furniture, appliances, clothing, home accessories, books, tools, etc., to contribute, please email Marilyn Khan at
exkhan(at)usfamily.net
and let her know. If possible, box it up and set it aside. There is very limited space to store smaller items until the sale. Stay tuned for announcements about the sale date and location - they've already collected lots of good stuff! All proceeds will benefit the gatos residing at Purr Project, a non-profit no-kill feline shelter located just north of Puerto Vallarta that provides homeless cats and kittens a recuperative stay with the ultimate goal of adopting them out to loving homes sterilized, vaccinated and disease free.
Frontier To Add Two Chicago-To-Mexico Routes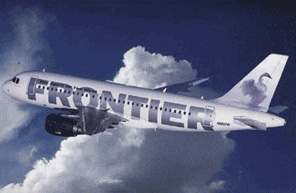 Frontier Airlines wishes to start flying from Chicago's O'Hare International Airport to San Jose del Cabo and Puerto Vallarta, Mexico, beginning this fall, according to a government filing. Frontier has not flown to either city from Chicago, but has served both destinations from Denver, spokesman Jim Faulkner said. For both routes, Frontier proposes using Airbus A320s. Frontier's other O'Hare destinations are: Atlanta; Cabo San Lucas, Mexico; Denver; Fort Myers, Fla.; Las Vegas; Liberia, Costa Rica; Miami; Orlando; Philadelphia (begins March 13); Phoenix; Puerto Vallarta, Mexico; Punta Cana, Dominican Republic; Salt Lake City; Tampa; and Washington Dulles. "Chicago is quickly becoming a Frontier town as we will be offering non-stop service to an incredible 21 destinations in the U.S., Costa Rica, Dominican Republic and Mexico," Daniel Shurz, Frontier's SVP of Commercial, says in a statement. "Our success in Chicago is due in part to our customers that have overwhelmingly embraced our message of 'Low Fares Done Right' making the city our largest focus city in the Midwest."
Weekend Events in Puerto Vallarta and Around Banderas Bay
Click on titles for more information
• Mexico SUP & Paddleboard Team Tournament in Sayulita
• Luna Rumba to Perform Benefit Concert for Willie Royal
• Two Ways to Celebrate Mother's Day at Daiquiri Dick's
• 12th Annual Vallarta Altruism Festival Set for May 8th