Puerto Vallarta, Mexico - One of the considerations for Americans and Canadians who are planning on spending winters in Mexico, or those considering moving to Mexico on a full time basis, is health care insurance.
Mexico is well-known for having inexpensive, quality medical care available through a combination of private and public providers. Private health care is offered on a free-market system, available to anyone who can afford it; public medical care is offered through a universal healthcare system put in place and maintained by the Mexican government.
If you choose to retire to Mexico, or live here full time and become a legal resident, you may apply for
Seguro Popular
, the universal public insurance program in Mexico. The cost of this coverage is based on a sliding scale, with premiums depending on factors like income and whether you own a home.
But you may prefer to access the private system, in which case making certain that you are covered with a good health insurance policy is wise. Some Americans may find that their current policy, such as Blue Cross, gives them coverage at certain private hospitals. For Canadians, provincial health care will not cover them in Mexico.
Travel insurance for snowbirds is generally the most reasonable option, but it is important to comparison shop as policy prices can vary widely. It is also very important to read policies carefully to look for exclusions.
For permanent residents, international health insurance is usually the most popular option, but again, it is important to comparison shop and read policies carefully as rates can vary from $1000 USD per year to $20,000 USD per year depending on many factors, such as pre-existing conditions, deductible, the breadth of coverage, etc.
For most foreigners living in Mexico, health insurance is an affordable part of the expat lifestyle, particularly when offset by the lower cost of living and affordability of owning a home here.
With MXN and USD home loans in Mexico now available through MEXLend, there has never been a better time to invest in your retirement lifestyle than with investing in Mexican real estate today.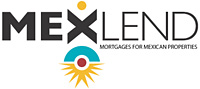 Are you looking to purchase vacation or investment property in Mexico? To discover which one of the many mortgage loan options that MEXLend offers is right for you, visit MexLend.com or MexLend.com.mx, call (322) 222-7377 in Vallarta, toll-free at 1.800.3.Mi.Casa in Mexico or (917) 779-9061 from the US or Canada.

To learn more about MEXlend, click HERE.