Puerto Vallarta, Mexico - There's always so much going on in Puerto Vallarta and around Banderas Bay, it can be difficult to keep up with it all. Here's a look at some of this week's Puerto Vallarta news headlines, community announcements, and a couple of this weekend's events you won't want to miss.
The Puerto Vallarta Southside Shuffle Resumes Tonight!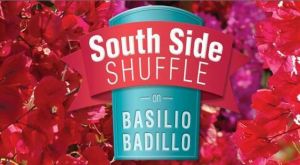 Starting November 18, 2016, and continuing every other Friday from 6 to 10 pm, Puerto Vallarta's Zona Romantica will be bustling with activity, as locals and tourists head over to Basilio Badillo to do the Southside Shuffle. Now in its seventh year, this bi-weekly event offers a mix of culture, cocktails and music that gives everyone a chance to hang out with old friends and meet new ones - and the perfect excuse to shop for clothing, jewelry, art, and home decor items in one of Vallarta's best shopping areas. Along the way you can stop for a bite to eat, a cocktail and conversation, or to dance to the music provided by strolling musicians. The fiesta hits the street every other Friday from 6-10 pm, so come out and enjoy cocktails, live music, and "Shuffling" between the seventeen participating businesses on Basilio Badillo and Constitutión streets on: November 18, December 2, 16 & 30, January 13 & 27, February 10 & 24, March 10 & 24 and April 7 & 21, 2017.
Vallarta Celebrates El Día de la Revolución, November 20
Though officially celebrated on the third Monday of November, (which this year falls on the 21st,) November 20, 2016 marks the 106th anniversary of the beginning of the Mexican Revolution, which began November 20, 1910 as an uprising against longtime dictator Porfirio Díaz. Francisco I. Madero, who started the Revolution and later became president, issued the Plan de San Luis Potosí, which declared the Díaz regime illegal and initiated the revolution. Puerto Vallarta will commemorating the beginning of the Mexican Revolution on Sunday, November 20 with the city's traditional civic parade, which will start at 9:00 am on Morelos Street, (at the beginning of the Malecón,) continue along Paseo Diaz Ordaz, and conclude near Uruguay street. This year's
El Día de la Revolución
parade will feature 34 contingents from local schools, civil associations and government agencies. As they march along the Malecón, the contingents' synchronized and choreographic movements will not only entertain the crowds, but also express the feelings and emotions of this important day in Mexico's history. In observance of the National Holiday on Monday, banks, government offices and about half of the businesses in town will be closed, as many people have the day off.
PuRR Project BINGO Returns to Margarita Grill, November 23
Are you ready for some BINGO? PuRR Project BINGO returns to Margarita Grill on Wednesday, November 23 with games played every other Wednesday for great prizes like $200-peso gift certificates for
Kaiser Maximilian,
Starbucks and Derby City Burgers, bottles of tequila and wine, jewelry, artwork and
mucho más
- plus our famous multiple-pull 50/50 raffle, and Margarita Grill's food and drink specials just for us BINGO players! Bring a bag of gently-used clothing for the PuRR Project account at Deja New Consignment and receive one additional BINGO card free! Get there early for a good seat ~ cards go on sale at 4:30 pm; the fun starts at 5:00 pm. You'll find Margarita Grill on the corner of Basilio Badillo and Piño Suarez in Old Town... and there's lots of covered parking nearby. Grab a friend, grab a table and join the fun! Proceeds benefit the 150+ cats residing at PuRR Project, a no-kill feline sanctuary north of Puerto Vallarta. Donations 501(c)(3) tax-deductible in the US. Come play with us!
Hilary Duff Heads List of Riviera Nayarit Celebrity Sightings
Last weekend was an A-list few days for the Riviera Nayarit. Hilary Duff topped the list, visiting Mexico's Pacific Treasure with her boyfriend Jason Walsh. Hilary's traveled to attend the wedding of her friend, Canadian model and actress Rebecca Marshall, who tied the knot at The St. Regis Punta Mita Resort. The wedding was also attended by American actress Lizzie Rosvek, one of the participants on the series
The Real Housewives of Orange County.
Punta Mita, the Riviera Nayarit's Glamor Peninsula, proved once again that its luxury and charms are a huge attraction for celebrities on an international level. Meanwhile, Mexico's celebs also made their presence felt in the Riviera Nayarit, with Camila Sodi, Dominika Paleta and José María Torre appearing as special guests to the grand opening of the Hotel W Punta de Mita. And speaking of Dominika Paleta, it's interesting to note her recurring presence in the destination: she was here three months ago visiting La Cruz de Huanacaxtle with her sister and just a couple of weeks ago attended the Wellness Week event offered by the Grand Velas Riviera Nayarit. Last but not least, Bob Guiney, who was on the first season of
The Bachelorette
and later reappeared as the lead on the fourth season of
The Bachelor,
finally found his true love and was married in Punta Mita.
Weekend Events in Puerto Vallarta and Around Banderas Bay
Click on titles for more information
• Quebec Artist Marc Galipeau Opens at Galleria Dante Tonight
• The Palm Cabaret and Bar 17th Season Opening Party Tonight
• Smokin' Blues and Sizzlin' Jazz at Legends Bucerías
• Salty Paw Jazz Orchestra Presents 'The Jazz Awakens' at Act II