Puerto Vallarta, Mexico - Meet physicians, ask questions, learn about local labs and diagnostic centers, hospitals – any and every thing to do with your health and well-being - during the 7th Annual Puerto Vallarta Medical Matters Conference at the Marriott CasaMagna Resort on February 13, 2017, from 9 am to 4 pm.
The day will feature a vast array of health care-related providers like international insurance representatives, local private hospitals, clinics, physicians, spas, diagnostic centers, labs – to name a few. In addition, a non-stop speakers program will feature local physicians covering a wide variety of general healthcare and specialty topics, including:
Dr. Armando Joya
"Reflux Disease - I Have Heartburn!"
Salon I-III - 10:00 am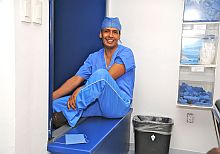 Dr. Armando Joya was born in Guadalajara, Jalisco but grew up in the Puerto Vallarta area with a large family. He attended medical school at the University of Guadalajara. He did his social service in Las Palmas, Jalisco and then he did his specialty in General Surgery at Centro Medico Nacional in Torreon, Coahuila. He chose this specialty because he was always attracted to surgical procedures. He received further specialty training in laparoscopic surgery at Baptist Hospital Surgery Center in Miami, Florida. Dr. Joya has a multi-specialty practice as a gastroenterologist/gastric surgeon, having performed thousands of gastric surgeries, laparoscopic surgeries, endoscopies and colonoscopies. Dr. Joya enjoys his job because "He helps his patients to recover a healthy life." Dr. Joya has changed the lives of literally thousands of people. His topic at this year's Medical Matters Conference is one that is a common one - from mild to severe - heartburn!
Dra. Laura Garcia and Dr. Adolfo Curiel
"Heart Disease in Women; New Concepts in Prevention & Management"
11:00 am - Salon I-III
Dra. Laura Garcia and Dr. Adolfo Curiel are two of our favorites - and a married couple! Dra. Garcia, originally from Guadalajara, is a very popular OB/GYN and Dr. Curiel, a Vallartense, is a respected Clinical Cardiologist. They both attended Medical School at the University of Guadalajara and did their specialty training in Mexico City at Centro Medico de La Raza. They have two children and manage to keep their thriving practices and still have time for their children's many activities. Their topic, combined with their two specialties is an important one for all women and those who love them.
Dr. Omar Morales
"Chronic Illness and Discovering the Actual Source"
12:00 noon - Salon I-III
Dr. Omar Morales was born in San Diego, California and has lived in Puerto Vallarta since 2004. He attended medical school at the University of Guadalajara with a secondary degree in Transfusion Medicine. He did his social service in San Miguel, Jalisco. He is the only ILADS member in Mexico and operates Lyme Disease Mexico. Lyme disease is a chronic disease which has led Dr. Morales to do more investigation and work with patients suffering from other chronic diseases and in many cases, alleviating their symptoms and providing a better understanding to how to live as normal a life as possible. His topic will be able to shed some light on these chronic illnesses.
Mari Torres
"Why Acupuncture?"
Salon I-III - 1:00 pm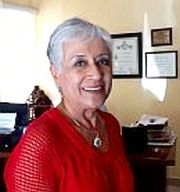 Mary Torres de Gonzalez is a holistic healer with a long history in Puerto Vallarta. In 1910 her grandparents were married in the Cathedral of Our Lady of Guadalupe and her family has been here ever since. Mari has been practicing acupuncture and other therapies since 2003. She continuously attends seminars and courses both here in Mexico and the United States. Mari's approach looks at the totality of the person and she attempts to find the best healing options for their specific circumstance. Through her patients, Mari has built a varied and substantial knowledge base. "I grow through my patients" she states, "When I have a complex case, I really get into all of my books and do all of the research that is necessary to design a treatment and I enjoy that very much. I learn with every patient and that is the motivation for me. It is very gratifying." Her area of specialty is acupuncture. Her topic will explain why we need to take acupuncture seriously - the benefits and the ways to enhance our health with it.
Note: We suggest that you visit each speaker at their exhibit to ask questions and obtain further information, not at the talk. This is so we can continue to run on time.
No pre-registration or reservations are required for the talks, just look for the Medical Matters Volunteers, who will direct you to the various salons.
For a detailed description on more speakers and their topics, keep checking this page on BanderasNews.com. As the date draws nearer, we'll be publishing complete bios on all of the speakers and further details on their talks.