Puerto Vallarta, Mexico - The Puerto Vallarta Gay Menís Chorus (PVGMC) is proud to present its 5th annual fundraising gala on Monday, March 13, 2017 at 7:00 pm at the beautiful Casa Karma Boutique Resort! This is the PVGMC's major fundraising effort, which will help fund their many musical projects throughout the rest of the year.
The name "Crystal Ball" actually revolves around an online auction that began on February 27. Numerous high-end designer crystal items (many of which are signed by the artist) have been donated by Georgia and Gholi Darehshori of Casa Karma.
The online auction will run until March 12, and purchased items may be picked up at the gala. Auction items are now on display at Casa Karma, and they may be previewed at any time. Some very special items are also being held and will be auctioned off the night of the gala! More details about the auction are available at myminiauction.com.
Imagining the glamor and splendor of a grand ball, guests are invited to cavort and dance under the stars in this opulent seaside setting. Campy, comfortable beach club attire is encouraged, but smoking jackets are an option, as well. Anyone may attend, and all are welcome. Celebrations Vallarta has graciously agreed to provide an over-the-top, lavish buffet, and guest's chalices will be filled with copious amounts of cocktails throughout the evening.
PVGMC asks that you help them "fill their coffers" by bringing along your silk purses so that you can participate in their amazing auction! They are reaching out to those people who celebrate gay-sensitive issues, as well as those who are making a positive cultural contribution to the entire community. The whole purpose of this event is, as the song says, "to have a real good time!" In fact, The Queen has decreed a GAY time for all!
The PVGMC is a diverse, community-based performing arts organization that develops and shares the vocal skills of gay men from Mexico, the United States, Canada and around the world. Directed by Act II Theater's dynamic musical director, Alfonso Lopez, their music blends traditional choral music with musical theater, jazz and pop. Their goal is to entertain, enlighten and unify their audiences, while building bridges of greater understanding, acceptance and love between communities, cultures, families, and friends. The PVGMC will also be performing at this gala event.
Tickets are available at Timothy Real Estate Group Ė Calle Ignacio L. Vallarta 130, Local 7, on the south side of Puerto Vallarta.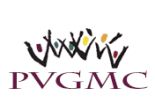 The mission of Puerto Vallarta Gay Men's Chorus is to present quality male choral music in Spanish and English using the voices and talent of gay Mexicans and expatriates to entertain, enlighten, and unify our audience and members while building bridges of greater understanding, acceptance and love between communities, cultures, families, and friends. More information can be found on their website at pvmenschorus.org.