Puerto Vallarta, Mexico - May is a wonderful time of year to be in Puerto Vallarta! Many snowbirds have flown north and tourism drops off somewhat, yet fun events and local traditions keep the town popping like a string of firecrackers on Chinese new year.
International Altruism Festival
One of our favorite affairs of the season has always been the Altruism Festival. A long spread of lawn leading down to the waterfront at the Marriott Hotel provides the perfect setting for this wonderful evening of food, friendship and fun. The view is breathtaking as one walks through the hotel lobby and corridors to step out onto a parapet with a lively scene below. Participants in the festival include well-known restaurants in Puerto Vallarta and local entertainment throughout the event. For just $500 pesos at the door ($400 in advance) this is the bargain of the year and not to be missed. Set for May 14th at 6 pm, this event is a great opportunity to learn about non-profit organizations and local charities in Puerto Vallarta.
The day after the Altruism Festival, Restaurant Week begins, (two weeks, actually, May 15–31) and we are truly excited, stepping out nearly every evening. Our first experience in Puerto Vallarta with Restaurant Week was many years ago and it was a delightful surprise. This is a fantastic opportunity to experience local venues at enormously discounted prices. Three courses in the Prix Fixe are served individually, with flair. (Prix Fixe is a French term that means fixed price.) The Prix Fixe menu is limited, but we like the idea of not having to make a decision over multitudes of excellent offerings. Restaurant Week menu pricing is determined by each participating restaurant, but prices for this year are either $229 or $349 pesos, which is an amazing deal. Buen provecho!
Vallarta Pride also falls in the month of May and it is an occasion for everyone! Puerto Vallarta has a vast LGBT community, compared to other Mexican destinations, and many travelers will arrive with Gay Pride week as their main focus. From May 21–28 clubs, bars, restaurants, streets, and the beach will be rocking with concerts, art shows, gallery presentations, lots and lots of parties, cultural and intellectual gatherings. The week culminates with a fabulous parade, a display of pageantry, sequins, frivolity and love. We are looking forward to joining the Candlelight Memorial on May 22, signifying "Ending Aids Together." On that day at 6 pm, we will gather in Parque Hidalgo and Parque Lázaro Cardenas and meet together at the Arches on the Malecón. This a contrasting march from the Pride Parade but equally important and emotionally moving. Following will be a White Party at Club Mantamar, entrance fee $600 pesos. Celebrate diversity!
Que es cómo es.
---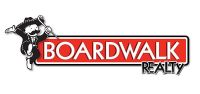 Puerto Vallarta is a paradise, where history and natural beauty is met with all of the comforts of home, and you can live the life you always dreamed of while making a strong investment in the future. Boardwalk Realty, a boutique real estate agency, goes beyond buying and selling homes. From immigration to health care, they can teach you how to live and own in Puerto Vallarta on any budget, and help you turn life into a perfect Puerto Vallarta lifestyle. For more information, click HERE or visit BoardwalkRealtyPV.com