Puerto Vallarta, Mexico - There's always so much going on in Puerto Vallarta and around Banderas Bay it can be difficult to keep up with it all. Here's a look at some of this week's Vallarta-Nayarit news, a few community announcements and a couple of upcoming events you won't want to miss.
5th Annual 3–7K Flamingos Run Set for September 30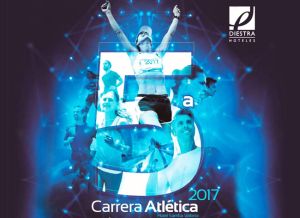 The Samba Vallarta by Emporio Hotels and Suites and the Groups and Events desk of the Riviera Nayarit Convention and Visitors Bureau (CVB) invite everyone to join in the 5th Annual 3–7K Flamingos Run set for September 30, 2017, at the Condominio Maestro Flamingos in the Riviera Nayarit. The starter pistol goes off at 8 am, though registration packets, a briefing and warm-up exercises will start by 7 am. As happens every year, the race consists of a mixed 3km walk for hotel workers and the general public and a 7 km race divided into four categories: Women Workers', Open Women's, Men Workers' and Open Men's categories. This year's race has a cause: to help those in need, which is why the registration cost consists of cans or kilos of non-perishable food items that will be sent to the region's most needy, according to Aldo Hernández Ojeda, Human Resources Manager for Grupo Diestra. After the race participants can enjoy a free breakfast to be followed by an awards ceremony. Registration is open up until the day of the race. For more infomation, please call (322) 226-8250 Ext. 872, or email
samba.capacitacion(at)grupodiestra.com.
A Page in the Sun Hosts Open Mic Vallarta This Saturday
On Saturday, September 30th at 8:00 pm A Page in the Sun Café-Bookstore will host Open Mic Vallarta, an artistic forum that showcases local storytellers, musicians and poets. Created by Andrew Dowdy, an educator working to build a more empathetic, just and creative world, and Nancy Hardcastle, a writer, storyteller, poet and teacher that aspires to tell stories that change the world, this open to the public cultural event is focused on the power that storytelling, poetry and music have to transform the community. If you are interested in participating or need more information about the event, contact them via
Facebook @OpenMicVallarta.
A Page in The Sun is located at Lázaro Cárdenas 179 (on the north side of Lázaro Cárdenas Park) in the Romantic Zone of Puerto Vallarta.
American School of Puerto Vallarta College Fair Change of Venue
Due to an overwhelming response, the venue for the American School of Puerto Vallarta's 2017 College Fair has been changed, and will now be held on at the Puerto Vallarta International Convention Center on Monday, October 9th from 10 am to 1 pm. So far, over 70 universities from the United States, Canada, Mexico and Europe have confirmed their participation in this year's fair. This FREE and open to the public event is ideal for Puerto Vallarta high school students and their parents to look into the different university options available and establish a personal relationship with the university representatives. Students and parents will have the opportunity to ask questions concerning options for their majors, admissions requirements, and financial assistance. For more information, please contact ASPV Admissions and Communication Director, Amanda González Moreno, at (322) 226-7670 ext. 303.
Upcoming Events in Puerto Vallarta and Around Banderas Bay
Click on titles for more information
• 'Music For Mexico' Earthquake Relief Benefit Concert
• San Pancho Patron Saint Festival Continues through October 4
• 'DeLIMITations' Opens at Vallarta's OPC October 7
• ASPV Students to Present 'Fiddler on the Roof JR.' October 12-14