Puerto Vallarta, Mexico - Springtime, when everyone is in tune with feelings of renewal, Folkloric Dance Festivals take place all over Latin America, including Puerto Vallarta. This year our festival, the Festival Vallarta Azteca del Folclor Internacional, is set to take place from May 10 through 20, 2018.
It is customary for Puerto Vallarta to host different countries to entertain us at various locations, and we anticipate participating each evening, following our daily stroll on the Malecón with Pup. This year guest entertainers will hail from Colombia, Peru, Chile & Bolivia.
We can give thanks to the organizers of this annual event Grupo Folklorico Vallarta Azteca, which is endorsed by the International Council of Organizations of Folklore Festivals and Folk Art (CIOFF), a partner organization of UNESCO.
We are always delighted when we see dancers in full costume wandering the streets before and after performances; we chat them up to see what part of Mexico they come from and warmly welcome them to Puerto Vallarta.
The costumes alone are worth stepping out to catch these shows. Before being accepted into the CIOFF program, it must be ascertained that regional dress is genuine and authentically constructed, as true to tradition as the dance and music. It is essential that acts represent true traditional culture and are inspired by a set of standards.
There is a legacy that's been handed down from generation to generation, consistently reproduced and this must be characterized. A sense of identity and connections are imperative to each performance, displaying diversity, originality, history, and natural regional settings.
Choreography is both time-honored and contemporary and also is pre-approved. As underscored by UNESCO, these shows are not only for entertainment but also are [in the Convention for the Safeguarding of the Intangible Cultural Heritage.]
Puerto Vallarta will be host to dancers, musicians and crafts-people from Chihuahua, Colima, Guanajuato, Hidalgo, Nuevo Leon, Oaxaca, Sinaloa, Coahuila, Michoacan, D.F. (District Federal), Baja, Aguascalientes and other parts of Jalisco. Performances begin in the evenings at 7 pm on the above dates; the main venues are Parque Hidalgo, Los Arcos (The Arches) on the Malecón and at Agustín Flores Contreras Municipal Sports Stadium.
More information, photos from past Vallarta Folkloric Festivals, and a complete schedule of this year's performances can be found on the Festival Vallarta Azteca del Folclor Internacional Facebook page.
Que es cómo es.
---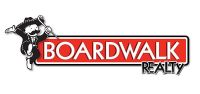 Puerto Vallarta is a paradise, where history and natural beauty is met with all of the comforts of home, and you can live the life you always dreamed of while making a strong investment in the future. Boardwalk Realty, a boutique real estate agency, goes beyond buying and selling homes. From immigration to health care, they can teach you how to live and own in Puerto Vallarta on any budget, and help you turn life into a perfect Puerto Vallarta lifestyle. For more information,
click HERE
or visit
BoardwalkRealtyPV.com