Puerto Vallarta, Mexico - ATTENTION, BROADWAY FANS! The Puerto Vallarta Gay Men's Chorus (PVGMC) is proud to announce plans for its annual Gay Pride concert on Wednesday, May 23 at 8:00 pm at Act II Stages. This year's show is called "Show Me Broadway," and features the music of some of Broadway's most well-known musicals, including Chicago, Avenue Q, Cats, South Pacific, Rent, My Fair Lady, and more!
Three very special (and well-known) guest performers, Mama Tits, Hedda Lettuce and Diana Villamonte will share the stage with the PVGMC for this one-night-only show. These talented divas have been performing to sold-out crowds all season, and are sure to delight the audience with their tawdry wit and musical expertise.
Since its inception in 2012, the PVGMC has aspired to utilize the talents of gay men from Mexico, the United States and Canada. This group is well known for performing music that entertains, enlightens and unifies the audience, as well as its own members. It has built bridges of greater understanding, acceptance and love between communities, cultures, families and friends and is warmly embraced by the local Mexican community, as well as Ex-Pats and tourists.
"This evening of musical theater features songs that are popular and well-loved! People will recognize them, enjoy them, and find themselves singing and dancing in the aisles," says Alfonso Lopez, PVGMC's famed music director for the past four years.
Be sure and put this date on your calendar as a "Must Do" during Gay Pride Week! Ticket are now available for purchase online at act2pv.com, or at the Act II Stages Box Office, located at Insurgentes #300 and the corner of Basilio Badillo on the South side of Puerto Vallarta. For more information, call (322) 222-1512.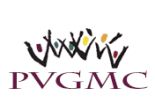 The mission of Puerto Vallarta Gay Men's Chorus is to present quality male choral music in Spanish and English using the voices and talent of gay Mexicans and expatriates to entertain, enlighten, and unify our audience and members while building bridges of greater understanding, acceptance and love between communities, cultures, families, and friends. More information can be found on their website at pvmenschorus.org.