Puerto Vallarta, Mexico - On Sunday, July 8 at 7:30 pm, the Puerto Vallarta Gay Men's Chorus, together with the Coro Gay Ciudad de México and the New York City Gay Men's Chorus, will present a special concert, Dreaming Together, at Teatro Vallarta. Ticket prices range from $100 to $500 Pesos, depending on seat location.
"Dreaming Together" is a musical journey by the more than 100 voices of the Coro Gay Ciudad de México, directed by Horacio Mendoza, the New York City Gay Men's Chorus, directed by Charles Beale and the Puerto Vallarta Gay Men's Chorus, directed by Alfonso López.
This concert, under the stage direction of Fernando Gómez Pintel, celebrates pride and diversity and unites two nations with the power of music.
This union was celebrated for the first time in 2017 with the two choruses from New York City and Mexico City. The men from Mexico sang with the chorus from the United States in three sold-out concerts at the Skirball Center for Performing Arts in New York City.
A year later, the two choirs will meet again on July 6 and 7 in Mexico City at the Teatro de la Ciudad Esperanza Iris as part of its 100-year celebration and in conjunction with Pride Month. Then on Sunday, July 8, the Puerto Vallarta Gay Men's Chorus joins the other two choirs for this concert at Teatro Vallarta.
Prepare yourselves for energetic and lively choral renditions of ABBA, Stephen Schwartz, Lady GaGa, RuPaul, Mexican traditional music and Broadway hits, all in tenor, baritone and bass vocal parts.
Dreaming Together advocates diversity and celebrates differences in a realistic tone. According to one of the founders of the Coro Gay Ciudad de México, Oscar Urtusástegui, this concert "tries to shout to the world that despite inequality we are a fraternity that defines us as a society and makes us break through differences."
Tickets are now available online, at Oxxo, or at the theater's box office, which is open Tuesday through Saturday from 10 am to 8 pm. Teatro Vallarta is located in El Centro at Uruguay 184, just south of Ley's grocery store on the main street as you enter downtown Puerto Vallarta.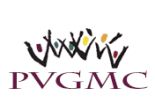 The mission of Puerto Vallarta Gay Men's Chorus is to present quality male choral music in Spanish and English using the voices and talent of gay Mexicans and expatriates to entertain, enlighten, and unify our audience and members while building bridges of greater understanding, acceptance and love between communities, cultures, families, and friends. More information can be found on their website at pvmenschorus.org.