Puerto Vallarta, Jalisco, Mexico - The Amapas Neighborhood Association (ANA), a group of Mexican and ex-pat residents and business owners that work together to enhance the quality of life through improvements in security, streets and infrastructure, and responsible development, brings us up to date on what's happening in Colonia Amapas.
ANA is the official representative of Colonia Amapas to City Hall, so if you want your voice heard and your concerns addressed, membership in the Amapas Neighborhood Association is your best bet.
Safety & Security
It is "low season" in Puerto Vallarta and, like every year, we have been experiencing theft within our beloved Amapas, and in the whole city, in general. As properties sit empty, and sometimes while owners are in town or even asleep at night, thieves look to steal mostly what they can fit in a backpack. Expensive items such as wallets, phones, Ipads, cameras, jewelry, etc., are the favored items for these thieves to steal.
Here are a few tips on how to protect yourselves and your property while you are away. Please follow these steps or have your property manager or building administrator do them for you.
• Keep vigilant of strange individuals walking throughout our neighborhood; especially after working hours and at night.
• Lock all doors and windows when possible during the day and every night. (We know the thieves can escalate up to three stories with no problem.)
• When possible, install a security alarm and/or CCTV cameras within your property. Contact us for more information as to best service providers.
• Turn at least one light on within your property and outside front back lights at night.
• Make sure your property/complex has all street lights in working order and that they are turned on every night.
• Report all suspicious activity by calling 911 (They should have an English speaking operator.) or use our WhatsApp emergency group. In order to be part of the WhatsApp group you must be an ANA member and need to be able to read/write Spanish. Have your building manager or property administrator join the group. Contact Viviana Testσn or Gene Mendoza to be included in the group.
• In case of a robbery call police immediately by dialing 911. Please be observant and describe the assailant(s) properly, clothes, time of occurrence, getaway cars, etc.
• Follow up with a DA's office report. This might take time but it is important that all crimes are reported and followed up with the DA's office if we want thieves off of the streets.
• Call Gene Mendoza (Board member) at 322-131-5738 when you need immediate help or Diego Villalobos (ANA Office) at 322-165-8503. They can provide immediate assistance with translations, help you with police reports, follow up with DA's office, etc.
• Keep safe and enjoy the summer!
Green Zones
This article, written by Harris Spiridonidis, is to help our members better understand an underpinning of the Amapas Plan Parcial – green zones. There are two types of green zones in Colonia Amapas:
1. Green zones incorporated in the Amapas Plan Parcial as such.
This refers mainly to the jungle areas above the built parts of Amapas, and the area between Horizon/Rio Amapas to the north and Real de Conchas Chinas to the south ("Rio Amapas"). These are designed for natural activities only.
In the past few months, neighbors raised concerns about possible development in the Rio Amapas zone. ANA sent letters to the current Interim Mayor Rodolfo Dominguez and to the mayoral candidate and likely next mayor Arturo Davalos petitioning that the city from allowing any development in that zone.
A similar petition was submitted by a prominent AMPI member on behalf of Conchas Chinas. Another prominent AMPI member had the opportunity to bring up this issue when meeting with Arturo Davalos and was given reassurances that are no plans to allow development either in Rio Amapas in the Conchas Chinas green zones.
2. Unofficial non-developed public spaces often appearing as street extensions.
These appear in the Plan Parcial as regular areas and NOT as green zones. The city has placed a number of those public spaces in a public trust (Fideicomiso). Although there had been plans to convert some of those public spaces to parks, issues related to funding, irregular topography etc. precluded that option. The city has proceeded to privatize some of these public spaces, with subsequent development in some cases. Although this is a surprise, adversely affecting many neighbors, and with some transparency and fairness issues, it is essentially an established legal process.
Should you have any questions/comments regarding this article, email president(at)amapaspv.com.
Amapas Recycling Project Cancelled
Four years ago ANA wanted to address the City's garbage issue and offer recycling as a means of reducing garbage. We had grand plans and provided recycling bins to participating buildings with free monthly pick-up. The intent was for this program to be self-sufficient and to have a resident volunteer organize it. Neither of these ever materialized. It is not financially self-sufficient, and it requires ANA office staff to organize it. Effective immediately ANA will no longer offer recycling services. You may re-purpose the recycling bins at your discretion.
Amapas Project Focus
The Amapas Neighborhood Association (ANA) has five Board members: Don Pickens (Treasurer), Sylvia Toy (Secretary), Gene Mendoza (Security), Harris Spiridonidis (Responsible Development), and Yasmin Todd (Volunteers). With Tom Swale's passing and Michael Linder moving back to Dallas, we are short two Board members.
We met recently to review outstanding projects. During this time of great loss and transition, we want to make sure we use our limited time, energy, and resources in a meaningful manner. We wish to continue the following projects as soon as possible:
Fundraising for Tom Swale Memorial Sidewalk: to fulfill Tom's wish to complete the sidewalk and add a permanent memorial of some sort, we will begin this project by mid-July.
Board Replacements: Are you interested in serving your community? See the article below to learn more about the criteria.
Security: The summer months are prime time for robberies to occur – many residents are gone and people are looking for easy things to steal. The WhatsApp system is a great way to ensure police are alerted of a crime in progress. Gene Mendoza heads up this effort.
ANA Business Brochure: The summer months are a great time to round up businesses to advertise in ANA's second Business Brochure. Sylvia Toy is responsible for this fundraiser.
Pilitas Stairs: A permit in the process to be granted. A design has been selected. Viviana will be responsible for overseeing this project.
Other projects planned for the fall: Dinner Dance (Sylvia), Caballito Stairs (Gene), Monthly Meet & Greet (Sylvia), Membership Campaign (Sylvia), Repainting crosswalks and sidewalk curb (Gene)
Projects to be taken up after October: Drag Derby, Presidents Reception, Mariachis Margaritas and More, Building Administrators, AMPI Meetings, Junta Vecinal, ANAual Fundraising, Topes on Callejon and Macuaz
Recruiting Board Members
It's been less than a month since our beloved leader, Tom Swale, left this Earth and went on an adventure to build a stairway to heaven. Couldn't you see him arriving at the Pearly Gates and wondering out loud, "What do you mean this is all there is?" He always envisioned bigger, better, and a lot more pizzazz. Besides, he really enjoyed making the beach he loved so much more accessible to everyone.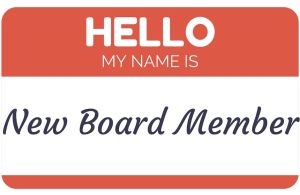 No one will ever be able to fill his flip flops, so we're looking to build upon what we have and perhaps develop your skill set along the way. First of all, the current ANA Board gets along well. We are all strong-willed, but we are all team players. What does that mean? We represent different perspectives and experiences, but we work together for a common goal. We hash things out (civilly), tell it like it is (civilly), but believe in consensus. Even though it might have been easier to make decisions by majority, Tom really wanted all Board members to feel that their opinion and perspective mattered. We want to continue in that direction.
So, if you're still reading, that means you might have interest in serving your community. If you reside in PV six-plus months/year, here are two positions for your consideration:
Development – This is a new position which was temporarily filled by Michael Lindner, who has returned to live in the States. The focus of the Development position is to develop ways to maintain ANA - financially and through connections. Some examples of Michael's work include the ANAual Giving campaign, the amazing Business Brochure, and the Amapas Bienvenidos Basket. If your creative juices get flowing with this type of energy, then have we got a job for you!
Vocal – Building community is a pillar of ANA's mission. We build community through the many social events that ANA sponsors. Some examples include the monthly Meet and Greet, the annual Dinner Dance, the Mariachis, Margaritas and More event, the Community Consultation meetings, and the informal chats that occur while walking amongst our cobblestone streets. If you have a knack for getting people together, then this may be right up your alley.
We know there all also many of you who are here less than six months out of the year, but you share the passion and skills we need. Perhaps you'd like to become more involved with a specific event. Some examples could include:
• Annual Dinner Dance
• Mariachis, Margaritas and More
• Fundraising
• Publicity
• Marketing
• Identifying topics for Members Only Q and A
• Paper shuffler – Assembling materials for various events
Interested? Have some questions? Please contact us at president(at)amapaspv.com. We plan on reviewing candidates during the summer.
---
The Amapas Neighborhood Association is the official association of residents and business owners in the Colonia Amapas of Puerto Vallarta. A volunteer and not-for-profit association with about 350 members, the ANA was founded in 2002 to improve the quality of life in Amapas. We work to keep our neighborhood safe, beautiful, desirable and welcoming to tourists and residents from all countries and walks of life. We are also the official "Junta Vecinal" or neighborhood council for Amapas, the legal representative of the neighborhood to the city government. Learn more at
AmapasPV.com.