BanderasNews Team
Site and Service Policies
Thank you for visiting the BanderasNews website. We respect and are committed to protecting your privacy. Our Site Policies explain how your personal information is processed and used, as well as your responsibility to comply with all applicable federal, state, and international laws and Internet regulations.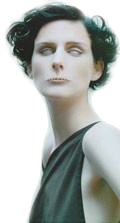 Linked sites may contain site and privacy policies that differ from the policies on this site. Our Site Policy does not apply to third party websites that you are able to reach from BanderasNews. BanderasNews reserves the right to update or revise our site policies as deemed necessary. Please check these policies periodically.


These Site Policies and Terms of Use apply to the website BanderasNews.com (this "Site"). By accessing, browsing, or using this Site, you acknowledge and agree as follows:


Compliance with Laws and Regulations
Your access to and use of this Site are subject to all applicable federal, state, local, and international laws and regulations.


Intellectual Property
This Site displays various trademarks, service marks, and logos ("Intellectual Property"). You may not use any Intellectual Property for any purpose without the prior written permission of the owner of the Intellectual Property. All information and content, including any products, services, marketing plans, programs, desciptive text, graphic displays, or procedures ("Content") are protected by copyright. You may not copy, distribute, display, publish, sell, license, or otherwise use any Content available on or through this Site for commercial or public purposes.


No Warranties
All Content displayed on this Site or obtained from a website to which this Site is linked (a "Linked Site") is provided "as is" without warranty of any kind, express or implied, including, but not limited to, warranties of non-infringement, merchantability, fitness for a particular purpose, security, or accuracy. BanderasNews and its respective parent, affiliates, or subsidiaries (collectively "BanderasNews") do not warrant and are not responsible for the accuracy or reliability of either: (a) content or (b) any product or service provided on this Site or a Linked Site.


Limitation of Liability
This Limitation of Liability Policy applies to your Site visit and use.
This Site is not liable for any loss or damage caused by your reliance on: (1) content or (2) any product or service obtained through this Site or a Linked Site. You are responsible for assessing the accuracy and completeness of any information obtained from this Site or a Linked Site.
This Site is not responsible or liable for any inaccuracies, errors or omissions in the Content on this Site or a Linked Site.
This Site is not liable in any way for any indirect, special, punitive, consequential, or indirect damages in connection with the use of this Site or a Linked Site or with the delay or inability to use this Site or a Linked Site. This limitation includes, but is not limited to, the transmission of any viruses or Trojan horses that may affect your equipment, failure of any electronic or telephonic equipment, communication or connection lines, unauthorized access, theft, operator errors, or any factor or force beyond our control. There is no guarantee of continuous, uninterrupted, or secure access to this Site or a Linked Site.
Privacy
This Privacy Policy applies to your Site visit and use. You acknowledge that you have read and agree to the Privacy Policy. You should be aware, however, that a Linked Site may contain privacy policies that differ from the policy on this Site. BanderasNews is not responsible for any of those other sites' privacy policies and expressly disclaim any liability related to such policies.
This Site uses your IP address to help diagnose problems with our server, and to administer our Site. Your IP address may be used to gather broad demographic information. Such information enables us to better tailor our content to our users needs and to help our advertisers better understand the demographics of our audience.
This Site may use the services of others for the serving and/or targeting of ads, promotions and other marketing messages. To do this, these services collect anonymous data typically through the use of cookies. Contact us to learn more about the use of these services.
This Site may make forums, message boards, and/or newsgroups available to our users. Please remember that any information that is disclosed in these areas becomes public information and you should exercise caution when deciding to disclose your personal information.
This site maintains a newsletter mailing list. BanderasNews gathers the email addresses of users who voluntarily subscribe. Users may remove themselves from this mailing list at any time by following the instructions provided in every newsletter.
Security
You are responsible for safeguarding the confidentiality of any username, password, or other security measure or device you may obtain from BanderasNews and for preventing their disclosure or release to any third party. If your username, password, or any other security device is stolen or otherwise compromised, you should report this situation immediately to us by sending us an email from the Contact Us page on this Site.


Linked Sites
You acknowledge that this Site enables you to click on links that transfer visitors to Linked Sites. In most cases, the URL (http://www.______) in you browser's address field will tell you whose website you are on. BanderasNews is not responsible or liable to you in connection with Linked Sites. WHEN YOU ACCESS LINKED SITES AND THEIR RELATED SERVICES, INCLUDING PAGES ON THOSE SITES THAT HAVE BANDERASNEWS'S LOOK AND FEEL, YOUR RIGHTS AND OBLIGATIONS WILL BE GOVERNED BY THE AGREEMENTS AND POLICIES THAT APPLY TO THE USE OF THOSE SITES OR SERVICES. Inclusion on this Site of advertisements or links to Linked Sites does not imply any endorsement by BanderasNews of that material, unless we specifically inform you otherwise.


Unauthorized Links
This Site prohibits unauthorized hypertext links to this Site or the framing of any Content available through this Site. Any unauthorized links or frames may be disabled without notice.


Use of "Cookies"
This Site may store information on your computer in the form of a "cookie" or similar file or device for the purpose of enhancing your browsing experience. If you do not wish to permit "cookies" to be stored on your computer, you may disable them by following the instructions provided with your browser software. If you elect to disable "cookies," however, please be aware that you will not be able to use certain websites and that your browsing experience at this Site and other sites may suffer.


Changes to Terms of Use
These Site Terms of Use are subject to change at any time. When you visit this Site, you are deemed to be apprised of and bound by any such changes.


Indemnification
You will indemnify and hold harmless BanderasNews from and against any third-party claims, demands, losses, liability, damages, or expenses (including reasonable attorney fees) arising out of violation of these Site Terms of Use.


Governing Law
These Site Terms of Use will be interpreted under, and you agree to submit to, the laws of the Mexico and the State of Jalisco.


Violations of Site Terms of Use
BanderasNews reserves the right to seek all remedies available for violation of these Site Terms of Use, including the right to block access from a particular Internet address to this Site or any other site.


If you have any questions about this privacy statement or the practices of this website, you can contact Policies@BanderasNews.com.
Tell a Friend
•
Site Map
•
Print this Page
•
Email Us
•
Top