G3MEX Group Completes Vista Cangrejos

Marla Hoover - PVNN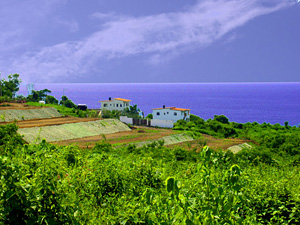 For more information on available projects, properties and information on the purchase process in Mexico, go to the G3MEX Group's website at g3mex.com.

Another success story for the G3Mex Group. The Vista Cangrejos project was started in November of 2004 by G3MexGroup. The Group purchased a one hectare parcel for subdivision which was offered for sale to investors. The parcel, located in Litibu, Nayarit was subdivided into 8 residential lots of 1/3 acre each.


Litibu is approximately 26 miles from the Puerto Vallarta International Airport, and just 4 miles from the Punta de Mita area. This area is experiencing rapid growth. A new 4 lane road from Punta de Mita to Litibu / Higuera Blanca is now complete. The main artery from Guadalajara will connect to the new road from Punta de Mita to Sayulita.


The Litibu area will experience enormous growth rate over the next 5 to 7 years. Approximately 30-35% per year is expected. Over 135,000 people will move into the area to support construction projects, as well as staffing for the hotels, villas, condos, restaurants, etc.


Infrastructure at all levels will be needed, i.e., restaurants, shopping centers, housing for locals, etc. The entire corridor along the coast will generate new opportunities, of which G3Mex Group is involved.


The Vista Cangrejos project was sold quickly to four investors who participated with a $50,000 USD initial financial investment. In less that 2 years these investors received not only their initial investment back, but also gain a 50% return. All 8 lots were developed and sold ahead of schedule and are protected with a trust and title insurance with Stewart Title.


One of the lots is home to Villa Cangrejos, an upscale Villa designed by the well-known architect Alberto Alvarez This 3 master bedroom, 4 bath, 4,000 sq ft (approx) villa is being built with a design allows full appreciation of the surrounding jungle, mountains and Pacific Ocean views. Amenities include; air-conditioned system, water treatment plant, rain water reclaim, private swimming pool, views of paradise from every room. Asking price: $650,000 USD.


G3MexGroup has other investment opportunities available ranging from $50,000 USD to $1 million USD. They offer an in-house legal team, fiscal strategist, and a professional real estate team with over 3/4 of a century of combined experience in international investments.


For more information on available projects, properties and information on the purchase process in Mexico, go to g3mex.com.

Marla Hoover is an international journalist with over 300 published articles from Guadalajara Mexico to San Diego California and Seattle Washington. Locally, her articles have been published in Vallarta Lifestyles and Vallarta Voice magazines and several online publications, including BanderasNews, Virtual Vallarta, MexConnect and Go2Mexico. Visit her website at PVLifestyles.com.