Puerto Vallarta Real Estate | February 2007
What Your Home Wants You to Know - Cracks

Jim Morrison - PVNN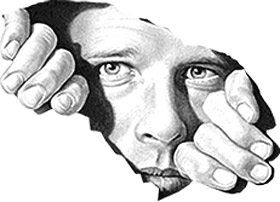 Since there are cracks in almost every masonry wall in town, how can you tell if the one you're looking at is a serious crack from one that isn't? Well, you can't. But your home inspector should be able to.

In the States, many of my foreign clients (who were accustomed to only concrete and steel buildings) would naturally assume that wood framed houses were flimsy. They'd almost always ask me with astonishment how so many of them could have lasted more than 300 years.


It may be natural to assume concrete is stronger than wood, but it's also incorrect. All over the world, people build their homes with whatever materials are most readily available (which is why the herdsmen of the Maasai-Mara Savannah live in houses built of cow manure.)


Concrete and wood have very different properties, and either can be used to build a fine, strong home, or a weak one. It depends on variables too numerous and technical to list here.


If you're looking for a home in PV, you're looking at buildings made of concrete, reinforced concrete, and concrete block primarily. One nice thing about these materials is that when they are failing or in distress, they will usually give you a warning in the form of a crack. But there are cracks in almost every masonry wall, so how can you tell a serious crack from one that isn't?


Well, you can't. But your home inspector should be able to. Here are some of the criteria home inspectors use to judge how serious a crack is:


The age of the building. Cracks are more common, and generally less meaningful in older structures as opposed to brand new ones.


The shape of the crack. If the crack is wider at the top, and narrows toward the ground, it suggests a hinging movement, and is likely the result of a settlement. If the crack is the same width from top to bottom, it is more likely to be the result of shrinkage.


If it is "V" shaped, how wide is it at the top? Generally speaking, and depending on several other factors, cracks that are ¼ inch wide or wider indicate a serious movement, while narrower cracks are more common and less worrisome.


What direction is the crack heading? Most cracks in concrete walls are roughly vertical. Horizontal cracks are always indicative of a serious structural problem and should be evaluated by a structural engineer. Diagonal cracks aren't common, but speak to the direction of movement of the wall.


How old is the crack? If the edges of the wall are sharp and the crack is clean, then it is relatively new. If the edges are dulled and the crack is filled with debris, then it's older.


Most of the above applies to concrete block walls as well, but there is one difference: These walls typically crack in the mortar joints between the blocks, and the cracks look like a set of stairs and are often called "stepcracks."


If it turns out that the crack in your house is serious, it should be evaluated by a structural engineer right away. They can determine the cause of the settlement and design a repair for the wall. It sounds expensive, and it can be, but structural repairs have become more creative, less invasive, and cheaper in the past 15 years.


It takes experience and training to properly evaluate a crack - or even to know when you need to hire an engineer to check it out for you. If you're concerned about a crack in your house, the best thing to do is hire a professional to evaluate it for you.
---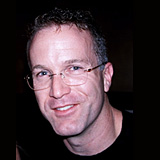 Casas del Mar is a property services firm that manages, rents, and inspects homes all over the Banderas Bay area. Their philosophy is simple: "Listen to your customers, and don't quit until they are happy. Ever." You can send them your questions at info@CasasDelMarPV.com. They are your real estate resource.

Click HERE for more Puerto Vallarta articles by Jim Morrison.
Tell a Friend
•
Site Map
•
Print this Page
•
Email Us
•
Top