Vallarta Living | March 2007
Airborne Animals

Laura Gelezunas - PVNN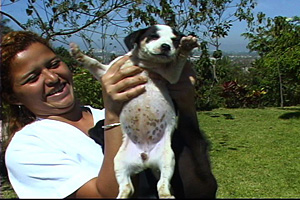 Ana (Acopio vet tech) and Bandit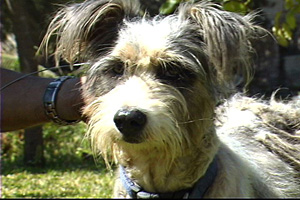 Celeste before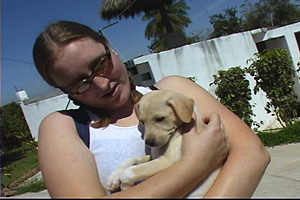 Kylie & pup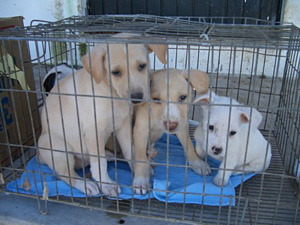 Airborn pups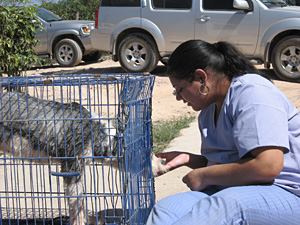 Emily and Celecste

The women of Alley Cat Rescue in Mount Rainier, Maryland were in Puerto Vallarta for a two-day spay and neuter clinic at the Puerto Vallarta Animal Shelter, Centro de Acopio Animal.


They took one look at the dogs and cats available for adoption, fell in love, and adopted three puppies, a dog just over one year old and a cat with a healed, broken leg that walks with a straight-leg gait.


"We decided to take these animals even though there are so many animals up for adoption in America because these dogs and the cat were all in immediate need, and it was clear that very few animals get adopted out of the Acopio," says Kylie Luik of Alley Cat Rescue, "We also knew that because of the nature of the puppies, we would have no trouble finding them homes."


Louise Holton, President of Alley Cat Rescue, is going to keep the cat with the healed broken leg, and Emily Lemus-Mansilla, a vet technician, is keeping her one-year-old dog, otherwise they are all up for adoption in the United States. You can find them at Petfinder.com.


It cost $380 dollars for the five animals. Each airline is different, in reference to cost and charter services DO NOT take animals. There were no major complications. But be sure to check with your air carrier before heading to the airport with your new pet.


The women had to declare animals on their forms and take them through customs, where the agents had to see their health records. The agent looked at them quickly and passed them through.


The ladies procured the certificates of health from a Puerto Vallarta vet, which was arranged the day before they left and is a necessary item in order to leave the country with an animal.


"We decided to adopt these animals for various reasons," says Kylie, "The puppies had just arrived at the shelter when we did, and did not have a chance to get sick from the other dogs there."


Emily's dog had been there for a while, and the chances for her adoption looked bleak. The cat would have been euthanized almost immediately because she had a broken leg that was never set.


During the two days of the clinic over 25 dogs found new homes or foster homes. There are always great dogs available at the Puerto Vallarta Animal Shelter. Please call Liliana, she speaks English, for more information, (322) 293-3690.


If you are interested in becoming a foster parent for one or two of Vallarta's stray dogs, please contact Laura Gelezunas, videodivaproductions@yahoo.com or 044-322-107- 0144.

Learn more about Alley Cat Rescue's Puerto Vallarta Spay & Neuter Clinic:
The Anatomy of A Spay & Neuter Clinic
Snip & Clip Clinic
---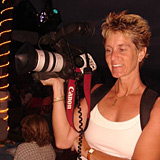 After having spent 10 years in the world of US broadcast news, Laura Gelezunas decided to unleash her skills on Puerto Vallarta by opening Video Diva Productions, a full-service, professional digital video company. Whether you're interested in a sales video, WEBmercial, music video, feature story, documentary, or corporate event video coverage, she has the experience, equipment and talent to coordinate a professional production. For more information, visit her website at VideoDivaProductions.com.
Tell a Friend
•
Site Map
•
Print this Page
•
Email Us
•
Top