Vallarta Living
Community Services
Many of us have discovered a strong sense of community here on Banderas Bay, some for the very first time. If you're from a metropolis where technology reigns supreme and the words "next-door neighbor" and "stranger" are synonymous, you'll find this a refreshing environment where people matter.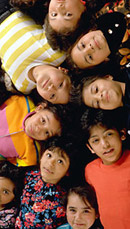 Working side by side with our new neighbors to achieve common goals is an ideal way to learn about the culture and make friends while giving back to the community which embraces us.


On these pages you'll learn about the various local charities and how you can get involved. With a multitude of opportunities here to flex philanthropic muscles, you can find out for yourself that it truly does feel as good to give as it does to receive!

• B E L O W T H E F O L D •
Puerto Vallarta Animal Shelter Needs New Kennels
BanderasNews.com

Friends of Puerto Vallarta Animals, a group of volunteers who are committed to the well-being of the homeless pets staying at the municipally run pound, are raising money for 8 new kennels where dogs in need of medical attention and love can begin their recovery.

---
March 2021 News from PuRR Project Puerto Vallarta
Linda Brasseal

March news from PuRR Project, a non-profit, no-kill shelter north of Puerto Vallarta that provides homeless cats and kittens a recuperative stay with the ultimate goal to adopt them out to loving homes. PLUS information on how your adopted kitty can be part of the 2022 PuRR Calendar.

---
'What A Drag' 2021 to Benefit Vallarta Women's Shelter
Marie Callan

The organizers of 'What A Drag' had to be creative to present the 7th edition of Puerto Vallarta's annual drag competition for straight men in a safe & socially distanced way. In addition to very limited seating at Teatro Vallarta, several local venues will live stream the March 14 event.

---
Velas Mexico Resorts 'Let's Be Thankful' Campaign
BanderasNews.com

Mexico's Velas Resorts is showing appreciation for healthcare workers by rolling out a new 'Let's Be Thankful' campaign. The goal for the promotion is to give at least 100 free all-inclusive stays at Velas Vallarta to those who have fought tirelessly against the coronavirus pandemic.

---
'Raise for R.I.S.E.' - A COVID Friendly Fundraiser
Lisa Manoogian

On Sunday, March 7, 2021 from 5:00 to 7:00 pm, Broadway entertainer and Puerto Vallarta Chef Sol Rose will host 'Off the Menu,' a virtual culinary event to benefit the Refugio Infantil Santa Esperanza (R.I.S.E.) children's shelter in Puerto Vallarta.

---
Vallarta's LGBT Center Helps Out During COVID Crisis
Ed Walsh

Puerto Vallarta's LGBT Community and Wellness center, SETAC, is helping to support workers in the tourist-dependent city who are struggling in the wake of the COVID-19 pandemic. The resulting economic disaster shuttered businesses and put many LGBTQs out of a job.

---
Riviera Nayarit Launches Water Conservation Campaign
Norma Hernández

In anticipation of World Water Day, the Riviera Nayarit Convention and Visitors Bureau has launched the 'Water Matters in the Riviera Nayarit' campaign, an effort to raise awareness among tourists and locals about the importance of conserving this vital liquid.

---
Puerto Vallarta Friendship Club Valentine's Day Raffle
María Francesca

Since pre-Columbian times, Mexicans have regarded friendship very highly, considering it a precious gift of life. In anticipation of Valentine's Day, The Day of Love & Friendship in Mexico, the Puerto Vallarta International Friendship Club is holding a raffle to raise funds for local charities.

---
Tablets Distributed to 580 Small Businesses in Vallarta
Lorena Sonrisas

Last week, Mayor Arturo Dávalos delivered the first of 580 tablets to be distributed to small businesses in Puerto Vallarta as part of the 'Reactiva Municipios' program, an effort to support this sector by the providing tools and technologies to facilitate the online sale of their products.

---
Aid to Families of Children With Cancer February News
Glenda Bland

February news from Aid to Families of Children With Cancer, an organization that supports families who have a child diagnosed with cancer in the Puerto Vallarta region. AFCC receives no government funding, so relies solely on donations from private donors, community organizations and fundraisers.

---
Site Map
•
Print this Page
•
Email Us
•
Top