Vallarta Living | Art Talk | March 2007
Spencer Tunick Eyes Mexico Pyramids for Nude Shoot

PVNN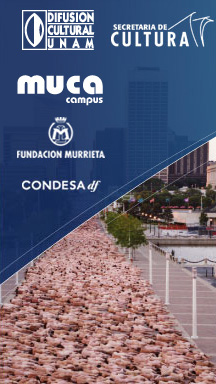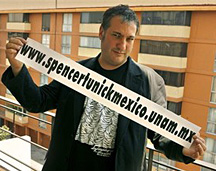 The National Autonomy University of Mexico (UNAM) was one of the first institutions that believed in his project and has launched a website for people who are interested in signing up to participate in the project - click HERE.

Photographer Spencer Tunick, famous for photographing crowds of nude people around the world, said he wants to do his next shoot at pyramids outside Mexico City.


Tunick told the Televisa network on Wednesday that the capital city's photo shoot has been postponed until May 6, and that he wants to get permission to photograph at the pyramids of Teotihuacan, although other sites still are being considered.


Tunick has spent three years planning the project, and has 3,700 participants registered so far.


He hopes to have at least 4,000 volunteers, the same number that took part in a photo shoot in Santiago, Chile, a few years ago.


Mexico City residents are no strangers to public nudity. Protesters often strip down to their underwear or take off all their clothes to draw attention to their cause.


Remains of human sacrifices have been found at the pre-Hispanic ruins of Teotihuacan, which reached its peak between 100 B.C. and A.D. 750.


On the Net: Spencer Tunick in Mexico (in Spanish).

Tell a Friend
•
Site Map
•
Print this Page
•
Email Us
•
Top