Smart Moves - Buying vs Renting

Jim Morrison - PVNN

Just about everyone who visits Puerto Vallarta falls in love with it, and chances are good that if you're reading this article, you have too. So many tourists come back for longer and more frequent visits, that after a while they start to wonder: "If we're going to keep visiting Vallarta each year, doesn't it make more sense to buy a property, instead of rent?"


PV rentals are expensive, but buying property is too! At one time, it was very difficult for foreigners to own property with 50 miles of the Mexican coastline, but that's all changed with creation of Fideicomisos. This is a vehicle that is roughly analogous to a legal "trust" in the US. You can be the sole beneficiary of the trust, but the trust, not you, owns the property.


Even just 6-7 years ago, it was just about impossible to get a conventional mortgage on property in Mexico, but now that's changed, too. Today you can get a 30 year mortgage on a property in Mexico at nearly the same interest rate as you can get at home. As lenders become more comfortable with the perceived risks here, the terms have been getting more favorable each year, too.


It's true, buying a home here is a great expense, but it doesn't have to be. You can make it an investment - one that pays dividends and is very likely to increase in value over time. Here's how smart homebuyers do it:


You can buy a home to live in while you're in Puerto Vallarta for a week, a month, or a season. Then, when you're back home and can't use it, you can rent it out. Here's one typical example:


You buy a 3 bedroom condo for $200,000. You put 20% down and your mortgage payment would be around $1300.00/month.


A condo like that would rent for at least $1500.00/week, and a good property manager can keep it rented for at least 1/3 year, maybe more. Properly managed, in a short period of time, your vacation home can be paying for itself, your vacations, and then some.


Anyone seriously considering buying property in Mexico should read the book: "Cashing In On a Second Home in Mexico," written by Tom Kelly and Mitch Creekmore and available at www.TomKelly.com.


Today, people use the internet to find and book their vacation rentals. Your manager should have a first class website with photos that make your home look it's best and allow guests to reserve it quickly and easily with just a click and a credit card.


More than that, the management company you team up with will be your eyes and ears in Vallarta, taking care of the property, the guests, and the myriad other vital tasks such as paying the taxes and utility bills.


With the power of internet technology and automation, property managers today can remove the headaches from being a landlord. There no longer any need for you to be bothered with emails, phone calls, and faxes to confirm availability.


Almost anyone can make a crude website to advertise your property and generate a few phone calls. But today, guests want to see photos of your property online, check availability, and make reservations and pay for it instantly -from wherever they are in the world.


Just as important, you should expect access to all of the information related to your property. You should be able to see the calendar whenever you like, to see when it's rented, for how much, and how much you're owed. You should be able to know whether or not the taxes were paid with the click of a mouse, over the internet.


Most importantly, when interviewing property managers, make sure they understand that vacation rentals are all about making sure the guests enjoy themselves. The property must be in good condition, the inventory full of sheets, towels, and other necessities. If the guests have special requests or need help scheduling an area tour, etc. then they should have the ability to respond to these.


Good property managers should be there to welcome your guests, perform inspections, and check inventories at check in and check out. They should be a resource for your guests to answer questions and resolve problems with the unit.


But it doesn't stop when your guest leaves. Modern management companies keep in touch with guests to find out if they enjoyed their stay in your home, or if not, what you can do to make it more enjoyable, and make them want to come back next year.


Make sure you get a property manager who does all that for you.


Next time you're in town, why not spend some time looking for a property to buy, instead of always renting? Owning in Vallarta has never been easier, and renting your vacation home has never been more profitable.
---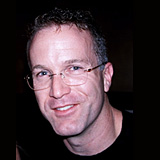 Casas del Mar is a property services firm that manages, rents, and inspects homes all over the Banderas Bay area. Their philosophy is simple: "Listen to your customers, and don't quit until they are happy. Ever." You can send them your questions at info@CasasDelMarPV.com. They are your real estate resource.

Click HERE for more articles by Jim Morrison.