Vallarta Living | Veteran Affairs | September 2007
Purple Heart Eligibility Should Be Expanded

David Lord - PVNN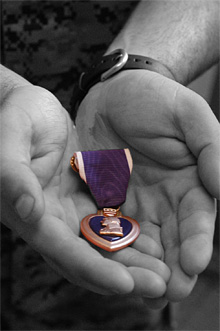 The Department of Defense has finally agreed to recommend that the President expand eligibility for the Purple Heart to all prisoners of war who die in captivity, regardless of the cause of death.
A Word of Caution: My favorite HSBC A.T.M. on Olas Altas was the source of theft of debit card information - so Veterans and Friends beware! I protect my pin from view, so it was not a case of someone observing me push the code in after inserting my A.T.M. card.


The U.S. Bank credit-card department searched and found three withdrawals on that same day from the "Mall of the Caribbean" in Venezuela. Fortunately, since the withdrawals were limited by this being a debit card (allowing only funds in the account to be stolen,) I was out only the four hundred dollars that was available. So be sure to monitor your account for fraudulent cash withdrawals on a regular basis.

The Department of Defense has finally agreed to a long-time request by Senator Barbara Boxer (D-CA) and is recommending that the President expand eligibility for the Purple Heart to all prisoners of war who die in captivity, regardless of the cause of death.


Currently, only POWs who die during their imprisonment of wounds inflicted by an instrument of war meet the criteria for posthumous Purple Heart recognition. Those who die of starvation, disease, or other causes during captivity do not. In a letter to the Chairman of the Senate Armed Services Committee, Under Secretary of Defense David Chu stated that the Department advised changing the Purple Heart eligibility criteria to include all POWs who die in captivity.


"I am so pleased that the Defense Department has finally agreed that Purple Heart eligibility should be expanded to include all prisoners of war who died in captivity," Senator Boxer said. "General George Washington wrote that we should honor with the Purple Heart, 'not only instances of unusual gallantry but also of extraordinary fidelity and essential service.' Those brave Americans who paid the ultimate sacrifice as prisoners of war should be eligible for this honor. I hope the President will act swiftly on the Defense Department's recommendation-the families of our fallen POWs deserve no less."


Congress is debating these Bills S.0935: A bill to repeal the requirement for reduction of survivor annuities under the Survivor Benefit Plan (SBP) by veterans' dependency and indemnity compensation Sponsor: Sen Nelson, Bill [FL] (introduced 3/20/07.)


S.0961: Belated Thank You to the Merchant Mariners of World War II Act of 2007. A bill to amend title 46, United States Code, to provide benefits to certain individuals who served in the United States merchant marine (including the Army Transport Service and the Naval Transport Service) during World War II, and for other purposes. Sponsor: Sen Nelson, E. Benjamin [NE] (introduced 3/22/07.)


S.0986: Combat-Related Special Compensation Act of 2007. A bill to expand eligibility for Combat-Related Special Compensation (CRSC) paid by the uniformed services in order to permit certain additional retired members who have a service-connected disability to receive both disability compensation from the DVA for that disability and Combat-Related Special Compensation by reason of that disability. Sponsor: Sen Reid, Harry [NV] (introduced 3/26/07.)


The Veterans in the United States and Canada are facing a tough time upon their return from Afghanistan and Iraq in readjusting to their former life and job. I would like to see some assistance for them by way of residents living in Puerto Vallarta.


There are many of you here with the means to offer a place to vacation for a week, "R and R as they say in the Military" could be a great way to say thank you to the men and women that have given so much by their service. I could coordinate this through the Military Order of the Purple Heart as a tax deductible contribution for U.S. tax purposes, This could be your personnel contribution and make a real difference in their life, contact me if interested for more details. Semper Fi!
---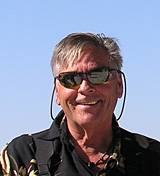 David Lord served in Vietnam as combat Marine for 1st Battalion 26th Marines, during which time he was severely wounded. He received the Purple Heart and the Presidential Unit Citation for his actions during the war in Vietnam. In Mexico, David now represents all veterans south of the U.S. border all the way to Panama, before the V.A. and the Board of Veterans Appeals. David Lord provides service to veterans at no fee. Veterans are welcome to drop in and discuss claims/benefits to which they are entitled by law at his office located at Bayside Properties, 160 Francisca Rodriguez, tel.: 223-4424, call him at home 299-5367, on his cell: 044 (322) 205-1323, or email him at david.lord@yahoo.com.
Click HERE for more Veteran Affairs with David Lord »»»
Tell a Friend
•
Site Map
•
Print this Page
•
Email Us
•
Top