Vallarta Living | Veteran Affairs | September 2007
VA Appeals Process

David Lord - PVNN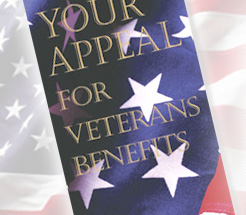 The Board of Veterans' Appeals makes decisions on behalf of the Secretary of Veterans Affairs and has jurisdiction over a wide variety of issues.

The Board of Veterans' Appeals is designed to provide the veteran with an opportunity to appeal a decision issued by one of the 57 Regional Offices of the VA spread across the United States.


The Board of Veterans' Appeals makes decisions on behalf of the Secretary of Veterans Affairs and has jurisdiction over a wide variety of issues, although the vast majority of appeals considered involve claims for disability compensation or survivor benefits. The Board may grant, remand or deny the veteran's appeal.


In 2006, the Board issued 39,076 decisions. Of the appeals that went before the court, denial of benefits occurred in 71% of those claims. Remembering that once a claim is denied only a small percentage of Veterans continue to fight, where seven out of ten claims are denied once again by the V.A. Board of Veterans Appeals. Thousands of Veterans that have waited as much as three years for a first decision, which are once again denied for a disability they feel is a result of their military service.


Most Veterans that are denied are those men and women we put in harms way, but the current Veterans regardless of front line positions or combat action return from Afghanistan and Iraq with radiation contamination from depleted uranium exposures. They have serious multiple disorders along with their wife and children from secondary exposure.


The V.A. has not even begun to award compensation on specific disorders. Their approach is to cover these "unnamed" sources of multi-symptom disease as a syndrome. This leaves the Veteran without a specific diagnosis and the public without awareness of the horrific use of radiation in the middle east wars.


"It is clear that the VA has a problem with processing disability claims and we need to take action to swiftly compensate and care for any disabilities resulting from military service," said Bob Filner, Chairman of the House Committee on Veterans' Affairs. "Addressing the claims backlog will be a major focus of the Committee for the rest of the 110th Congress. The task of eliminating the backlog is not an easy one and I expect to work closely with Veteran Service Organizations, individual veterans and my colleagues from both sides of the aisle."


How big of you Congressman, working both sides of the aisle, as if you have a clue to the serious nature of the failure within the Veterans Administrations to process Veterans claims fairly based on evidence provided by the Veteran.


I returned last night from the 2,500 mile round trip to V.A. Houston, where I had gone to pick up special injection medicine for treatment of conditions related to Agent Orange exposure. While in the medical center I received a call on my cell phone from a V.A. adjudication officer asking if I would like to continue my claim for blindness of the right eye. The officer explained that the V.A. had mislaid the claim; it had been lying around at the B.V.A. before it had ever been denied in the first place.


I had filed the claim after a Wilford Hall, Military Hospital Doctor based at Lackland, A.F.B. Texas, stated on his diagnosis in 2005 that the loss of vision was a result of blunt force trauma from continuous bomb, rocket, mortar blast endured over a seventy seven day battle at Khe Sanh Combat Base. This teen-aged voice explained they would have to get a scheduled appointment with a V.A. doctor to confirm the Military Doctors diagnosis.


I wanted to crawl through the phone and grab the little twit by the throat. I know the law and this action is contrary to all procedure in the claims process, it is absolutely absurd that a V.A. Doctor is given superiority over a Military Doctor regarding service connection disability. The fact is a V.A. Doctor is (the majority of the time,) a non-serving foreign citizen, never in our Military, only doing time and getting their paperwork satisfied for U.S. citizenship by doing internship in a V.A. Hospital.


I have been working at processing claims for Veterans and their dependents for ten years here in Mexico, and it never ceases to amaze me the depth of ignorance by V.A. Doctors given the power over Veterans claims. They do not even know how their reports are being used by the legal side of the V.A., which is located in the Adjudication Department, to deny a Veteran's claims.


Chairman Hall goes on to say "I am heartened by the fact that this Congress has proposed additional funding in the 2008 budget for 1,000 full time employees to help with the growing backlog, but that alone will not solve this problem."


'Golly Gee' Chairman Hall, you haven't got a clue do you? A thousand more V.A. employees denying tens of thousands more claims based on reports in Veterans' medical records written by Foreign Nationals seeking a American Medical License only serves the injustice further.


When I survey Doctors at the V.A., whether they be new or old, American or Foreign, Man or Woman, not one knows the adjudication process or how their report fits into the process. They have some vague notion of the process as it relates to medical treatment but of how it may be used to deny the Veterans benefit's is out of their realm, and therefore of no importance.
---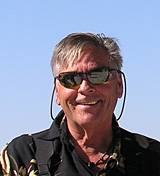 David Lord served in Vietnam as combat Marine for 1st Battalion 26th Marines, during which time he was severely wounded. He received the Purple Heart and the Presidential Unit Citation for his actions during the war in Vietnam. In Mexico, David now represents all veterans south of the U.S. border all the way to Panama, before the V.A. and the Board of Veterans Appeals. David Lord provides service to veterans at no fee. Veterans are welcome to drop in and discuss claims/benefits to which they are entitled by law at his office located at Bayside Properties, 160 Francisca Rodriguez, tel.: 223-4424, call him at home 299-5367, on his cell: 044 (322) 205-1323, or email him at david.lord@yahoo.com.
Click HERE for more Veteran Affairs with David Lord »»»
Tell a Friend
•
Site Map
•
Print this Page
•
Email Us
•
Top