Vallarta Living | Veteran Affairs | October 2007
Veteran News from at Home and Abroad

David Lord - PVNN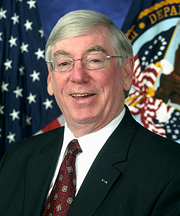 Gordon H. Mansfield - acting Secretary of Veterans Affairs

Gordon H. Mansfield becomes Acting Secretary of Veterans Affairs on October 1, 2007, following the resignation of Secretary Jim Nicholson. Prior to becoming Acting Secretary, Mr. Mansfield served as Deputy Secretary of Veterans Affairs, VA's chief operating officer.


Mr. Mansfield was nominated to serve as Deputy Secretary by President Bush on November 3, 2003, and confirmed by the Senate on January 22, 2004. He had previously served as VA Assistant Secretary for Congressional and Legislative Affairs since August 1, 2001.


Prior to joining VA, Mr. Mansfield had served as executive director of the Paralyzed Veterans of America (PVA) since April 1993. In that position, the highly decorated Vietnam veteran oversaw daily operation of PVA 's national office in Washington, D.C.


Mr. Mansfield served as Assistant Secretary for Fair Housing and Equal Opportunity at the Department of Housing and Urban Development from 1989 to 1993 under President George H.W. Bush's Administration. Prior to 1981, he practiced law in Ocala, Florida.


For those Veterans and Assisted Living in Puerto Vallarta:
I have toured a facility that is located in Gaviotas area of Vallarta and it's a clean and pleasant environment for Veterans and their families in need of assisted living in the everyday care for their loved one.


The "Club de la Salud" is located at Pez Espada #127, and their phone number is 044- 322-149-0193. Doctor Alfonso Gonzales and his wife, Dr. Marisela Gonzales, are on site at all times and maintain constant care for residents. For more information, visit their website at www.clubdelasalud.com.mx.


Dirty Secrets:
Veterans DD214 has contained a secret code since 1956, which employers use to decide if they will hire. The department of defense has been putting a D.S.N. code on the face of the DD214 by which a Veteran can be blacklisted for employment, insurance, and other security purposes.


Look on the face of the document and see what code number is there. I am waiting to receive a list that will give me the codes and the meaning of the number. The fact that over twenty million Veterans have secret codes on their discharges that potentially speak negatively about them. No matter if they have an Honorable Discharge or how many medals they have been awarded, this is information I want to know, and I am sure you do too!


Helpful hints for filing a disagreement with V.A. decision:
§ 20.201 Rule 201. A written communication from a claimant or his or her representative expressing dissatisfaction or disagreement with an adjudicative determination by the agency of original jurisdiction and a desire to contest the result will constitute a Notice of Disagreement.


While special wording is not required, the Notice of Disagreement must be in terms which can be reasonably construed as disagreement with that determination and a desire for appellate review. If the agency of original jurisdiction gave notice that adjudicative determinations were made on several issues at the same time, the specific determinations with which the claimant disagrees must be identified.


For example, if service connection was denied for two disabilities and the claimant wishes to appeal the denial of service connection with respect to only one of the disabilities, the Notice of Disagreement must make that clear.


Facts about Discharge when Medically Unfit for Duty:
From 2000 to 2006, an average of 9,600 service members a year were separated as medically unfit with disability ratings of 20 percent or less. According to statistics gathered by the Veterans' Disability Benefits Commission, which is due to release its report on Oct. 3rd, nearly nine of 10 disabled soldiers were separated rather than retired. Sixty-four percent of sailors with disabilities, 73 percent of disabled airmen and 82 percent of disabled Marines also were released with ratings of 20 percent or less.


I know from being a claims preparations examiner that nearly 100% of these Veterans will require re-evaluation for their injuries within two years of separation from the military. I think they are being rated as quickly as possible in part to separate them prior to the disability being rated greater than the 20% threshold.


The fact that the soldiers and Marines are experiencing the highest discharge rate without retirement is terrible, as their wounds are most likely from combat. I was retired with a forty per cent rating, and that made a tremendous advantage for regaining lost income due to the disability.


In fairness to the Military, the process of discharge is always difficult when the returning Veterans are anxious to return to a normal life with their families. The hidden cost of rapid discharges is the loss of retirement benefits such Post Exchange, Commissary and Space A lodging travel privileges.
---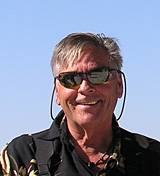 David Lord served in Vietnam as combat Marine for 1st Battalion 26th Marines, during which time he was severely wounded. He received the Purple Heart and the Presidential Unit Citation for his actions during the war in Vietnam. In Mexico, David now represents all veterans south of the U.S. border all the way to Panama, before the V.A. and the Board of Veterans Appeals. David Lord provides service to veterans at no fee. Veterans are welcome to drop in and discuss claims/benefits to which they are entitled by law at his office located at Bayside Properties, 160 Francisca Rodriguez, tel: 223-4424, call him at home 299-5367, on his cell: 044 (322) 205-1323, or email him at david.lord@yahoo.com.
Click HERE for more Veteran Affairs with David Lord »»»
Tell a Friend
•
Site Map
•
Print this Page
•
Email Us
•
Top