Vallarta Living | Veteran Affairs | October 2007
VA Changes Power of Attorney Regulations

David Lord - PVNN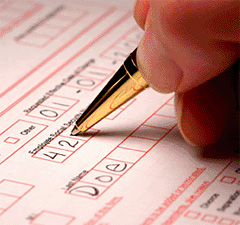 Many veterans come to me after years of frustration that came from being represented by a Veterans Service Organization Officer that did little or nothing with their claim. Now, Veterans can choose to have someone they know fight for them.

I represent a lot of veterans that have come to me after years of frustration because they have had to stand in line to gain representation and then are represented by a Veterans Service Organization Officer that does little or nothing with their claim. They feel they could have done better themselves, so the new Power of Attorney regulations will be just what they need to get the help the way they want it.


VA CHANGES POWER OF ATTORNEY (POA) FORM 21-22a
In May, 2007, the VA made some changes to their Power of Attorney (POA) Form (21-22a May 2007). This new form supersedes VA Form 21-22a Nov 2005.


What is important about the changes is in Section 7B. The Veteran or Widow filling out this form now has the chance to appoint an individual as their POA, such as a daughter, son, friend, etc. There are restrictions, of course, but they are quite lenient. The restrictions and definitions of how an individual can represent a Veteran are listed in 38 CFR, §14.630.


In reading §14.630 anyone can now represent a Veteran as POA for any claim that Veteran may have. You must know what you are doing but previously, a Veteran who had a claim had to stand before the VA alone and could only get representation during an appeal - not during the initial claim.


Now, Veterans have the choice to have someone they know fight for them. More importantly, it can be someone close - someone who is aware of all the circumstances and can contact the VA on behalf of the Veteran/Widow.


Since this is a recent change, it is likely that many VA employees will not be aware of it. We recommend printing not only the new POA form 21-22a, but also the referenced 38 CFR §14.630 to have as a record in case you run across someone who is not familiar with the new regulations. And keep copies of EVERYTHING!


The recent Senate Commission Report on Veterans benefits has some very important documentation of the real effects of disability on the ability to produce income. They have studied not only the percentage of disability from 10% to 100%, but the type of disability and whether it was a physical or mental (P.T.S.D.) in nature, revealing how that impacts the ability to produce income.


For every age group and rating percentage group, the average earned income of service-connected veterans with mental primary disabilities is less - substantially less at higher rating percentages - than the average earned income of service connected veterans with physical primary disabilities.


For example, in the peak earning years-ages 50-60-veterans rated 10 percent for mental primary disabilities earn 86 percent of what veterans rated 10 percent for physical primary disabilities earn. Those rated 20-40 percent for mental primary disabilities earn 77 percent as much, those rated 50-90 percent earn 69 percent as much, and those rated 100 percent earn only 11 percent as much, on average, as those with the same rating percentage but with primary physical disabilities.


The type of disability, according to this report, plays an intense part in your life, the horrible physical wounds of war, the terrible loss of limb or sight or movement is not as great in limiting income as the P.T.S.D. or other mental disorders. The importance of receiving counseling cannot be over stated for those receiving benefits for P.T.S.D., there is nothing more important.


The new Veteran's Commission Report has some very disturbing information on injured Veterans being discharged immediately from their Branch of Military Service. The report says that depending on which Branch you served with a disability rating is greatly affected. Since the most severely injured are the ones that cannot continue in the Military Service (being un-fit for duty) it is an absolute disgrace the way they are forced to accept unequal, biased, prejudiced representation by the very Organization they fought with. I am ashamed to say the U.S. Marine Corps treats its wounded the worst of all, as Marines we all served with great pride, the nerve to rate disability as if you were a malingerer is contemptible.


In next week's column I will reveal the detestable actions of Rating Boards and the systematic destruction of disabled combat veterans lives by the Military Review Boards employed to deceive those Wounded Veterans into limited benefits which resulted from spilling their blood for America. The time for American's to focus on what is going on with Veterans returning from the Middle East's war is long past due. The Walter Reed Military Hospital is just the tip of the iceberg!
---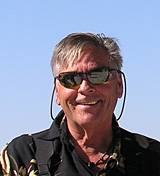 David Lord served in Vietnam as combat Marine for 1st Battalion 26th Marines, during which time he was severely wounded. He received the Purple Heart and the Presidential Unit Citation for his actions during the war in Vietnam. In Mexico, David now represents all veterans south of the U.S. border all the way to Panama, before the V.A. and the Board of Veterans Appeals. David Lord provides service to veterans at no fee. Veterans are welcome to drop in and discuss claims/benefits to which they are entitled by law at his office located at Bayside Properties, 160 Francisca Rodriguez, tel.: 223-4424, call him at home 299-5367, on his cell: 044 (322) 205-1323, or email him at david.lord@yahoo.com.
Click HERE for more Veteran Affairs with David Lord »»»
Tell a Friend
•
Site Map
•
Print this Page
•
Email Us
•
Top