Vallarta Living | Veteran Affairs | October 2007
Vet Commission Backs Pay Gains and Real Attention to Veterans Disabilities

David Lord - PVNN
As we worked our way through and became more and more familiar with the issues, we came up with a lot of recommendations that are cheap and easy and some that are hard and expensive. But we really believe all of them will add value to the system if they are carefully considered and, hopefully, adopted.
- Lt. Gen. Terry Scott, retired
The first review of veterans' disability benefits in 51 years recommends that Congress and the Bush administration support an immediate increase in compensation levels - of up to 25 percent for the most severely disabled - to recognize monetarily their reduced quality of life.


The Veterans Disability Benefits Commission, with more than two years of work, also wants all disabled veterans made eligible for "concurrent receipt" of both disability pay and an annuity based on years spent in service just as all other Federal Employees.


Disabled veterans and their families will find much to be pleased about in the report's 113 recommendations, assuming lawmakers and VA follow through on sweeping reforms presented in the report. The commissioners, 12 of whom are distinguished veterans themselves, didn't allow cost considerations to deeply influence their deliberations.


"As we worked our way through and became more and more familiar with the issues, we came up with a lot of recommendations that are cheap and easy and some that are hard and expensive. But we really believe all of them will add value to the system if they are carefully considered and, hopefully, adopted," said retired Lt. Gen. Terry Scott, a former infantry officer and Army Ranger, who chaired the panel.


The lone non-veteran, actuary John L. Grady, dissented from some of the most costly recommendations, including blanket concurrent receipt.


In 2004, House Republican leaders, pressured by the Bush administration, had opposed expansion of benefits for disabled retirees and surviving widows. When forced to reverse course that election year through Democratic maneuvers and lobbying by veterans' groups, the Republican majority insisted on creation of a bipartisan commission to study disability benefits. House leaders believed it could be a tool to get veterans' entitlement growth under control where politicians, in wartime, could not. Senator Scott (R-Ind.), as he assumed chairmanship of the House Veterans Affairs Committee in 2005 - replacing a Republican colleague seen as in the grip of veterans' groups - said he looked for the commission to consider tightening the definition of service-connected disabilities and whether Congress went too far in lifting the ban on concurrent receipt for all retirees rated 100-percent disabled even those with non-combat conditions.


What the commission did instead last Wednesday was call for an unprecedented expansion of benefits and support programs for disabled veterans, whether they were disabled in Iraq or in World War II or simply became ill serving their country sometime between those two long wars.


Scott said he was unaware of the politics behind creation of the commission. If anyone had told him it was to be "a budget drill," he said, "I would have never signed up for it." Scott felt no such pressure, he said.


It might take Congress years to implement the bulk of the commission's proposals but it should view some as priorities including:


Concurrent Receipt - Ending the ban for all disabled military retirees and all service members who have been separated due to service-connected disabilities. The first groups to gain such benefits should be severely disabled veterans with fewer than 20 years of service and veterans disabled as a result of combat, the commission said.


End SBP-DIC offset - The dollar-for-dollar reduction in military survivor benefits that occurs when surviving spouses also draw VA Dependency and Indemnity Compensation should end. This would benefit 61,000 survivors, mostly widows.


Raise VA Compensation - V.A. Disability Compensation should be boosted immediately by as much as 25 percent as an interim step toward recognizing the effect of service-related disabilities on quality of life. For most veterans current compensation is based only on lost earning capacity.


PTSD: A Holistic Approach - Disability compensation for Post Traumatic Stress disorder with treatment and vocational assessment. PTSD veterans should be reevaluated every two-to-three years to gauge progress and encourage wellness. Scott said this might be one of the few recommendation opposed by veterans' groups but commissions felt strongly that PTSD cases need stronger management.


Update Rating Schedule - The 60-year-old disability rating schedule should be revised starting with post-traumatic stress disorder, other mental disorders and traumatic brain injury. The current schedule lumps the three distinct conditions together for rating purposes, creating inequities, Scott said. VA should modernize the entire schedule within five years.


IU Status - Veterans with disabilities rated 60 to 90 percent can still get compensation at the 100 percent level if deemed unable to work, what the VA calls "IU" status. The number of veterans rated IU has climbed sharply in recent years. Commissioners said the program needs to be better managed with IU recipients given periodic, comprehensive evaluations. Credit is given to Tom Philpott's recent report from which I took information.


I encourage Veterans to contact me for an insider's evaluation of your medical documentation as it pertains to the V.A. benefits. Prior to the revision of the entire "schedule of disability," learn how to protect or even increase your rating, do this before your surprised with an appointment for new rating evaluation.
---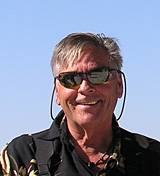 David Lord served in Vietnam as combat Marine for 1st Battalion 26th Marines, during which time he was severely wounded. He received the Purple Heart and the Presidential Unit Citation for his actions during the war in Vietnam. In Mexico, David now represents all veterans south of the U.S. border all the way to Panama, before the V.A. and the Board of Veterans Appeals. David Lord provides service to veterans at no fee. Veterans are welcome to drop in and discuss claims/benefits to which they are entitled by law at his office located at Bayside Properties, 160 Francisca Rodriguez, tel.: 223-4424, call him at home 299-5367, on his cell: 044 (322) 205-1323, or email him at david.lord@yahoo.com.
Click HERE for more Veteran Affairs with David Lord »»»
Tell a Friend
•
Site Map
•
Print this Page
•
Email Us
•
Top