Puerto Vallarta Real Estate | November 2007
What Your Home Wants You to Know - Selecting a Property Manager

Jim Morrison - PVNN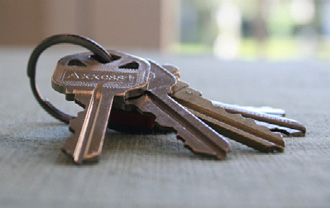 The reason you bought your place here is to relax and enjoy it. If you're wasting energy worrying about it when you're at home, something has gone wrong with the plan.

If you own a home in Puerto Vallarta, and you don't live here full time, you probably have someone looking after your place while you're away; a property manager. Someone has to physically stop by once in a while, pay bills, schedule and supervise maintenance and repairs, and report back to you.


There are any number of people who will promise to do that, and some even call themselves "property managers," but we're talking about something that is likely among your biggest assets. You shouldn't entrust it to just anybody.


A good property manager must be:


Reliable – Bills must be paid on time and the property must be visited regularly.


Honest - They will be handling your home and your money.


Trustworthy - They have the keys to your home.


Professional - This is a job, not a hobby.


Observant- A good manager will recognize problems early, getting them repaired before they become dangerous or expensive.


Organized - Especially if they are managing more than one property. There are several terrific software programs available, but they are prohibitively expensive for smaller businesses.


Empowered - To make certain decisions, and know how to make them- you don't want a phone call asking you what they should do every time the gardener is late.


Credible - They represent you, after all.


Experienced - They will be selecting vendors, making decisions about the quality of work they are performing, and possibly replacing them from time to time. Rookie mistakes are expensive, and you're paying the tab.


Cheap management can be a very expensive and stressful option because you won't always find out about problems until you come back to Vallarta, and that could be several months or more!


If you aren't sure that your manager is doing an excellent job, you should find yourself another manager. The reason you bought your place here is to relax and enjoy it. If you're wasting energy worrying about it when you're at home, something has gone wrong with the plan.


Many Vallarta homeowners actually get their homes paid for, and even turn a profit, by renting their homes out to tourists during those times of the year they can't be here.


In many of these cases your property manager might be managing the rentals and guests as well. Interacting with guests requires an addition set of skills, as you can imagine.


Take a minute to think of the myriad of problems that can arise between the time a tourist decides to rent your place to the time they get home. If your property manager doesn't have the interpersonal skills to handle them, then you'd better have them, because problems will arise, and they must be addressed. Vacation rentals is a "people" business, and it's not for everyone.


Professional property management isn't expensive, and it means you don't have to worry about your home in Paradise while you're away, because you know when you return, your home will be just as nice (or nicer) as when you left. So do your homework and hire a professional to protect your investment. You'll be glad you did.


Casas del Mar PV is your Vallarta real estate resource. They manage vacation properties, rentals, and perform home inspections for people who are serious about their vacation home investments. Check them out on the web at CasasDelMarPV.com
---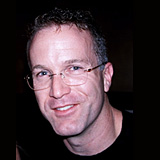 Casas del Mar is a property services firm that manages, rents, and inspects homes all over the Banderas Bay area. Their philosophy is simple: "Listen to your customers, and don't quit until they are happy. Ever." You can send them your questions at info@CasasDelMarPV.com. They are your real estate resource.

Click HERE for more articles by Jim Morrison.
Tell a Friend
•
Site Map
•
Print this Page
•
Email Us
•
Top