Vallarta Living | Veteran Affairs | November 2007
Veterans Face Two Headed Monster "DODVA"

David Lord - PVNN

What do Veterans face when it comes to seeking the benefits they are entitled to for Military Service? They face a two-headed monster, The Department of Defense and The Department of Veterans Affairs, the 1st and 2nd largest agencies in the United States Government.


This two-headed monster has them in its grip and is tossing thousands of them aside, like Godzilla on rampage in the old movie, unbelievable but true.


The D.O.D. has discharged over eighty three thousand Military troops as "Unfit for Duty" from 2000 through 2006, a majority of them having served multiple tours during or in the Muslim Fanatic Wars.


Our Military Review Boards are finding both the Enlisted and Officers expendable commodities when they are found "Unfit for Duty," while in fact they are "Worn Out for Duty" from injuries and the stress of combat with Muslim Fanatics in the Iraq and Afghanistan Wars.


At home our D.O.D. gives its own war-ravaged troops not a slap on the back for a job well done, but a slap in the face for some 83,008 troops who have been discharged as "Unfit for Duty." Their physical or physiological disability ratings found at or below 20% disabling for 81% of the those Veterans.


Meaning those with less than a full 20 years of service and rated 20% disabled or less are receiving a severance payment based on base pay and years of service, but no continuing retirement payment. They are not eligible for medical (Tricare) coverage for themselves or their families and receive no other benefits from D.O.D.


The percentage being rated at 20 percent disabled or less happens 87% of the time for the Army, 82% percent for the Marines, 73% for the Air Force and 64% for the Navy. In total 81% of all Veterans found "Unfit for Duty" are put out with little or no benefits from Military Service.


You may note that the Army and Marines do the fighting in combat, yet they discharge the most with a low or no disability percentage. In the last 7 years those 83,008 troops have been forced to end their Military Careers with nothing to show for years of service other than their disabilities.


These disabilities slow and weigh them down with a terrible health burden with little or no financial support. After discharge they are still caught in the grip of the two-headed monster (DODVA), when handed over to the Department of Veterans Affairs as damaged goods because they slowed down the healthy force needed for war.


This is where the system really thrashes our disabled Warriors, forced to get in line with six hundred thousand other Veterans that have claims, where many more are denied than granted.


Once a claim is denied, it may be appealed, which causes years of more frustration and waiting for everyone, which results in years of below poverty level subsistence for veterans and family. The broken homes and the homeless are in a life time struggle due to their disabilities.


Imagine sixty years of claims being adjudicated and we still have 600,000 Veterans, crippled or dysfunctional from war awaiting relief. Veterans are forced to depend on this two-headed monster of a Bureaucracy for vital health care and financial support and it is miserable.


Only you the Public have a voting conscious to focus our elected Politicians to support those that fought for America.


The Plight of American Veterans
an excerpt from The New York Times Editorial - Monday, November 12, 2007

Recent surveys have painted an appalling picture. Almost half a million of the nation's 24 million veterans were homeless at some point during 2006, and while only a few hundred from Iraq or Afghanistan have turned up homeless so far, aid groups are bracing themselves for a tsunami like upsurge in coming years.


Tens of thousands of reservists and National Guard troops, whose jobs were supposedly protected while they were at war, were denied prompt re-employment upon their return or else lost seniority, pay and other benefits.


Some 1.8 million veterans were unable to get care in veterans' facilities in 2004 and lacked health insurance to pay for care elsewhere. Meanwhile, veterans seeking disability payments faced huge backlogs and inordinate delays in getting claims and appeals processed.


The biggest stain this year was the scandalous neglect of outpatients at the Walter Reed Army Medical Center and a sluggish response to the needs of wounded soldiers at Veterans clinics and hospitals.


Much of this neglect stemmed from the Bush administration's failure to plan for a long war with mounting casualties and over-long tours of duty to compensate for a shortage of troops.


Thus far, more than 4,000 American soldiers have been killed in Iraq or Afghanistan, many more than died in the almost-bloodless Persian Gulf war, but only a fraction of the body counts in Vietnam (58,000) or Korea (36,000).


A higher percentage of wounded soldiers are surviving the current conflicts with grievous injuries, their lives saved by body armor, advances in battlefield medicine and prompt evacuation. A study issued last week estimated that the long-term costs of their medical care and disability benefits could exceed the amount spent so far in prosecuting the war in Iraq.
---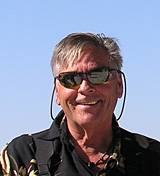 David Lord served in Vietnam as combat Marine for 1st Battalion 26th Marines, during which time he was severely wounded. He received the Purple Heart and the Presidential Unit Citation for his actions during the war in Vietnam. In Mexico, David now represents all veterans south of the U.S. border all the way to Panama, before the V.A. and the Board of Veterans Appeals. David Lord provides service to veterans at no fee. Veterans are welcome to drop in and discuss claims/benefits to which they are entitled by law at his office located at Bayside Properties, 160 Francisca Rodriguez, call him at home 222-5990, on his cell: 044 (322) 205-1323, or email him at david.lord@yahoo.com.
Click HERE for more Veteran Affairs with David Lord »»»
Tell a Friend
•
Site Map
•
Print this Page
•
Email Us
•
Top