Vallarta Living | Veteran Affairs | November 2007
Individual Un-Employability

David Lord - PVNN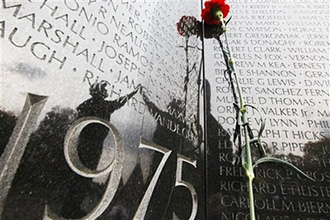 A visitor is reflected in the Vietnam Veterans Memorial in Washington, Friday, Nov. 9, 2007. The memorial which bears the names of those who either died or remain missing in action in Vietnam, etched in black granite, is reaching its 25th anniversary of the site's dedication. (AP/Charles Dharapak)

This week, I speak in very specific terms for the tens of thousands of Veterans that have been awarded I.U. (individual unemployable) and have become dependent on the full benefit of having a 100% disability income while in fact having a lesser degree of disability, in some cases as low as a 60% disability rating from the Veterans Administration.


The recent report by the Veterans Commission on Benefits makes suggestions in the report that give reason for Veterans with I.U. to stay alert for a possible review of that benefit to them. So, if I lose you in this particular article because of the technical jargon, sorry but these trends must be addressed for each disability as they come up.


The explanation below is contained in the Commission's findings.
The purpose of IU is to provide VA with a mechanism for compensating veterans at the 100 percent rate who are unable to work because of their service connected disabilities and for disability ratings that do not meet the Rating Schedule's threshold for receiving the 100 percent rate. To provide a service connected veteran with IU, VA evaluates the veteran's capacity to engage in substantial gainful occupation as the result of his or her service-connected disabilities. The definition for 'Substantial Gainful Occupation' is the inability to earn more than the federal poverty level.


In addition, IU takes into consideration the fact that the disabled veterans often have multiple disabilities. If, for example, a disabled veteran has only one disability; it must be rated 60 percent or more. However, if there are two or more disabilities, at least one disability must be rated at 40 percent or more resulting in a combined 70 percent rating. IU is not provided to veterans who receive a 100 percent rating because it is not necessary. This serves as an advantage for the veteran receiving a 100 percent schedule rating because they are allowed to work. Individuals who receive an IU rating are unable to engage in gainful employment while collecting the compensation.


The service-connected disabled veteran experiences a significant financial boost with the addition of an IU award. For example, VA compensates a Veteran who has a 60 percent rating (without children) $901 per month compared to $2,471 per month for someone rated 100 percent disabled. The adjudication of IU claims by VA raters takes into account the veteran's current physical and mental condition and his or her employment status, including the nature of employment, and the reason employment was terminated.


Factors that are beyond the scope of inquiry, such as age, non service-connected disabilities, injuries sustained post service, availability of work, or voluntary withdrawal from the employment market, are identified and separated to determine the nature of the service-connected disability. Raters are specifically instructed that IU should not be granted if the veteran retired from work for reasons other than for their service-connected disability.

So Veterans, the I.U. benefit is one that has been of tremendous benefit to those that have lesser service connected disabilities but are unable to sustain gainful employment. If this is helpful in the decision to reopen your claim for I.U. remember do not try filing alone, seek the advice of a Service Officer with a Congressionally Chartered Veterans Organization of your choice, I suggest it be the Military Order of the Purple Heart with National Accredited Service officers and staff which serve you without cost, we know Veterans Law.


Combat Status, Lay Evidence and Buddy Statements
Recently I received a letter from the V.A. asking that I submit "Buddy Statements" to support my claim that the blindness in my right eye be substantiated by others with me in combat. The fact is that a Military Doctor has linked the cause of the loss of sight and damage to the eye due to explosive/concussive force in Viet Nam. I'm including the statement below, which has been issued by the VA, in this week's column for you to use when they pull this act. Because of this policy, I simply refused to send Buddy Statements.

When a veteran, who engaged in combat with the enemy, files a claim for benefits based on an in-service incident, injury, or disease which resulted from that combat, the veteran's own lay testimony is sufficient to establish the occurrence of that incident, injury, or disease. If combat status is not shown by receipt of a combat related award, then other evidence must be evaluated to establish the status. In this situation, a "Buddy Statement" may contribute to the evidence for combat status. C&P Service is currently reviewing the parameters for use of the Buddy Statement as lay evidence that may serve to establish the combat status of a claimant veteran.
---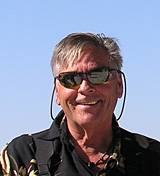 David Lord served in Vietnam as combat Marine for 1st Battalion 26th Marines, during which time he was severely wounded. He received the Purple Heart and the Presidential Unit Citation for his actions during the war in Vietnam. In Mexico, David now represents all veterans south of the U.S. border all the way to Panama, before the V.A. and the Board of Veterans Appeals. David Lord provides service to veterans at no fee. Veterans are welcome to drop in and discuss claims/benefits to which they are entitled by law at his office located at Bayside Properties, 160 Francisca Rodriguez, tel.: 223-4424, call him at home 299-5367, on his cell: 044 (322) 205-1323, or email him at david.lord@yahoo.com.
Click HERE for more Veteran Affairs with David Lord »»»
Tell a Friend
•
Site Map
•
Print this Page
•
Email Us
•
Top