Vallarta Living | Veteran Affairs | November 2007
The History of Veterans Day

David Lord - PVNN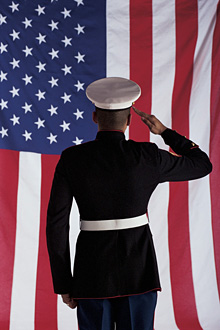 It's imperative that all Americans know the history of Veterans Day so that we can honor our former service members properly.

Did you know that most Americans confuse Veterans Day with Memorial Day? Both holidays celebrate our veterans' service, but with one significant difference. This week's column will give you a better understanding of the history of Veterans Day.


What Do You Know About Veterans Day?
Veterans Day gives Americans the opportunity to celebrate the bravery and sacrifice of all U.S. veterans. However, most Americans confuse this holiday with Memorial Day, reports the Department of Veterans Affairs.


What's more, some Americans don't know why we commemorate our Veterans on November 11th. It's imperative that all Americans know the history of Veterans Day so that we can honor our former service members properly.


A Brief History of Veterans Day
Veterans Day, formerly known as Armistice Day, was originally set as a U.S. legal holiday to honor the end of World War I, which officially took place on November 11, 1918.


In legislature that was passed in 1938, November 11 was "dedicated to the cause of world peace and to be hereafter celebrated and known as Armistice Day." As such, this new legal holiday honored World War I veterans.


In 1954, after having been through both World War II and the Korean War, the 83rd U.S. Congress - at the urging of the veterans service organizations - amended the Act of 1938 by striking out the word "Armistice" and inserting the word "Veterans." With the approval of this legislation on June 1, 1954, November 11 became a day to honor American veterans of all wars.


The difference between Veterans Day and Memorial Day is that Memorial Day honors service members who died in service to their country or as a result of injuries incurred during battle. Deceased veterans are also remembered on Veterans Day but the day is set aside to thank and honor living veterans who served honorably in the military - in wartime or peacetime.


I received an email from one of my Canadian Friends and wish to share it with you Veterans and remember that many, many friends live along the Pacific Coast north of Puerto Vallarta. One unique man is Bill, who sent in these personal thoughts on Veterans.

I shall remember I attended the Veteran's tournament last Sunday at our little golf course at El Monteon. Watching the veterans there brought many memories, fond ones and horrific ones.


No, I did not serve my country in uniform, but throughout my life, those who served their countries, and the effects those wars had on them, has had an impact on me.


There was my father who rarely talked of his war experiences having served in World War 1 from 1914 till discharged in 1919. The first stories I heard was when my father would wake up in the middle of the night screaming and in a cold sweat.


Fifty years after it was over, and his subconscious would not let him forget the horrors of trench warfare having fought at Ypres, Vimy Ridge and his worst nightmare of all... the Battle of the Somme. That was the battle where an enemy shell hit the deep trench where, as a front line courier, he had just sought relief from the shelling. He would survive but, at 17 years old, he was buried alone with the bodies of his comrades lying around him for four days in mud, blood and guts before being rescued. To the day he died, his phobia of bare feet would insist that all the children in the Bell household had to wear slippers or socks.


I felt like I was standing next to a hero every Remembrance Day, looking up at my Dad's medals and service badges. Then, of course, there was my Grandmother Maisie, who had lost two brothers in that same war one week apart. Their pictures hung in a special place in her West End apartment, placed alongside her eldest son, Michael Murphy, who died at the hands of a Kamikaze pilot in World War ll's South Pacific theatre. Her eyes would tear up every time she looked at those pictures.


Another son, Terry, was wounded twice in Italy serving with the Seaforth Highlanders. Every visit to San Francisco to visit him meant a history lesson in the Italian campaign and on some rare occasions he would have to take off to the hospital to get a piece of grenade shrapnel removed from his body that mysteriously made its way to the surface. Once back from the hospital, he would proudly show off the fresh wound to his sons and nephew.


The 60's brought fear back into the household. As my American cousins were called up for service in Vietnam, we Canadians sat and watched the daily news of casualties, much as we do today with the Iraqi and Afghanistan campaigns where, once again, many of my American cousins have children serving.


There is always debate on what is a just and right war to fight! Every war has divided the population; it is the nature of humankind. Some wars have created greater debate than others, and some have caused far more losses and casualties.


But Veterans Day, or Remembrance Day, is not about war. It is about remembering the men and women who served and those who sacrificed their lives so that we can enjoy our freedoms. There is no such thing as a "Good War," only good men and women who serve their country in the hope of bringing peace.


I will always remember my father, my great uncles, uncles, cousins - what they did for their countries and for all us. I will also pray for peace for those who are now serving our countries in far away countries.


Finally, I want to say thank you to all my friends in Mexico who served your respective countries. You make me proud - like the little boy standing next to his father on Remembrance Day. You are society's heroes, and I salute you.

American Legion Meeting Announcement
Post 14 American Legion meets on Wednesday, November 21st at 3 pm at Steve's Sports Bar on Basilio Badillo in the Romantic Zone of Puerto Vallarta.
---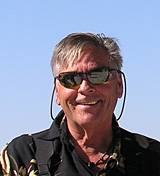 David Lord served in Vietnam as combat Marine for 1st Battalion 26th Marines, during which time he was severely wounded. He received the Purple Heart and the Presidential Unit Citation for his actions during the war in Vietnam. In Mexico, David now represents all veterans south of the U.S. border all the way to Panama, before the V.A. and the Board of Veterans Appeals. David Lord provides service to veterans at no fee. Veterans are welcome to drop in and discuss claims/benefits to which they are entitled by law at his office located at Bayside Properties, 160 Francisca Rodriguez, tel.: 223-4424, call him at home 299-5367, on his cell: 044 (322) 205-1323, or email him at david.lord@yahoo.com.
Click HERE for more Veteran Affairs with David Lord »»»
Tell a Friend
•
Site Map
•
Print this Page
•
Email Us
•
Top