Vallarta Living | Veteran Affairs | December 2007
Holiday Wishes, Thoughts and Reminders

David Lord - PVNN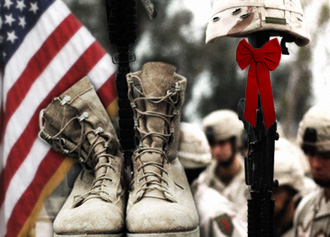 As you do your holiday shopping this year and think about a big turkey dinner and piles of gifts and the good life that most Americans enjoy, please spare a thought for those who made it all possible: Those who serve in our military and the veterans who've worn the uniform.

I wish all Veterans and their families a very Merry Christmas and all those in Puerto Vallarta this Holiday Season a reminder that we are blessed to be in one another's company in these extraordinary times.


The best people of all nations seem to find their way here, and I believe they make a wonderful difference in our lives. I am always amazed at the contrast and depth of each person when we literally meet on streets or in stores or during the many social events.


I am convinced that my reward in life has come by living in Puerto Vallarta amongst the great and talented people living and sharing here. Since I write in a watchdog manner to protect and advise on US Veterans benefits, the anti-bureaucratic tone often obscures the joy I have at being amongst the finest bunch of folks anywhere.


So, although my column is serious and even angry at the sometimes unjust treatment, I do remember that the laws in place and the benefits received are the best in the world for the US Veteran and their dependents. That smile on my face is real and it is because I live in Puerto Vallarta among you.


I am writing this column from Randolph Scott Air Force Base, San Antonio, Texas after having just returned from a Compensation Exam at the Houston VA yesterday, the story of how I got to this point has important information for Veterans that are in process or considering claims adjudication.


I had filed this claim for myself back in June of 2005, with my organization, "The Military Order of the Purple Heart" with my counterpart, N.S.O. Don Hubbard, a thirty plus year claims examiner turned Veterans Advocate, working at the V.A.R.O. in Houston.


The claim came about after Military Doctor exams at Wilford Hall; Air Force Hospital wrote a diagnosis that in his opinion my right eye blindness was due to an in-service incident back in Viet Nam over thirty-seven years earlier.


What happened is now after years had passed since my active duty in the Marine Corps, I had decided to look into a new eye exam after passing an eye clinic in the hospital while seeking information on Tri-Care Insurance.


So, after I got what I needed, I stopped at the eye clinic and asked to have a review of the prior diagnosis given many years earlier by a Navy Doctor regarding the cause of the central blindness of my right eye.


The Navy Doctor had given me as the reason for my central vision blindness was caused by having lived in Iowa as a child; there I had been exposed to a regional disease called "Histoplasmosis," which in addition to causing my vision problem had a fifty-fifty chance of entering the other eye each and every year.


For years this diagnosis scared me, wondering if this would be the year my "good eye" would fail. This still not having occurred in 37 years, I decided to ask for a follow-up exam right at this time because it was a Military Hospital and it was not very busy.


They asked some questions of me, and after I had related the above story, they proceeded to inject dye into my veins which would allow photographs of the interior eye. I was surprised at the firmness of this new Doctor's diagnosis, Blunt Force Trauma due to concussive force of blast, and/or traumatic impact. He then went on to tell me why the earlier diagnosis was a complete error. He further stated that without any doubt he considered this as one of the many eyes he had seen damaged by a concussive force as a result of war.


I left the Hospital feeling relieved that I no longer had to worry about losing sight in my "good eye," but more than that, determined to open a new claim based on this diagnosis.


Today, over two and a half years have passed, and the story that I have to tell about the claims process will illustrate what happens when you file a claim that the system is prepared to deny before it even begins.


Their reason? Anyone claiming a disability on a service caused disability, and most certainly blindness, would have filed immediately and would have had many references to the problem in their claims folder from various Doctors over years of treatment for any and all medical conditions that were at this level of severity.


It was obvious that I was just another Veteran making a claim and trying to get over on the mighty VA, I was to be stopped, first challenged, and then ignored, after the claim folder is lost, boldly intimidated by a young adjudications pup, hung up on for asking inappropriate questions, and remanded for bad behavior!


TO BE CONTINUED in my next column...
---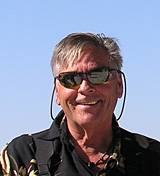 David Lord served in Vietnam as combat Marine for 1st Battalion 26th Marines, during which time he was severely wounded. He received the Purple Heart and the Presidential Unit Citation for his actions during the war in Vietnam. In Mexico, David now represents all veterans south of the U.S. border all the way to Panama, before the V.A. and the Board of Veterans Appeals. David Lord provides service to veterans at no fee. Veterans are welcome to drop in and discuss claims/benefits to which they are entitled by law at his office located at Bayside Properties, 160 Francisca Rodriguez, call him at home 222-5990, on his cell: 044 (322) 205-1323, or email him at david.lord(at)yahoo.com.
Click HERE for more Veteran Affairs with David Lord »»»
Tell a Friend
•
Site Map
•
Print this Page
•
Email Us
•
Top