Vallarta Living | February 2008
¿Qué Tal, Compadre?

Polly G. Vicars - PVNN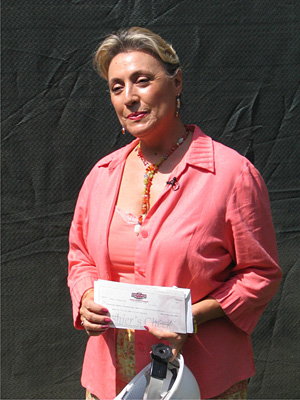 Mariel de Fregoso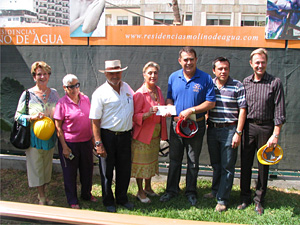 Mary Megin Franco, Polly Vicars, Carlos & Mariel Fregoso, Pablo Aleman, Mario Preciado, Carl Timothy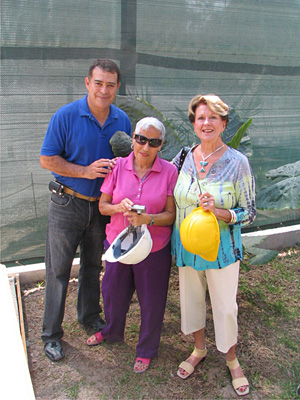 Pablo, Polly, Mary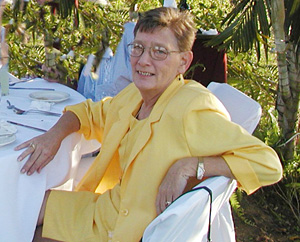 Becas Member Linda Wirth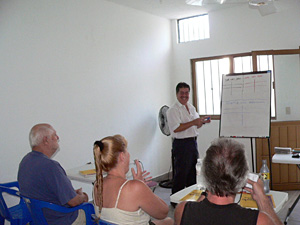 Maestro Melchor in his Spanish School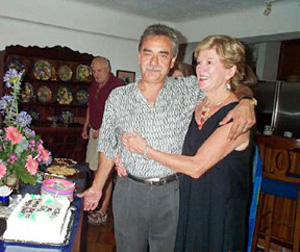 The Dynamic Duo-Mary and Alfredo

Our friend Melchor always greets his brother Gaspar with ¿Que tal, Compadre? (What's Up?) I asked why he would refer to his brother with a title, not a name. Even though I had been at the christening of his first child, Martha Yesenia and knew that Gaspar had been her Padrino (Godfather) which in turn made him Melchor's Compadre, I really didn't understand the deep significance of the term.


Melchor, in his best teacher's voice, explained that to be one's Compadre in this culture is the ultimate status. A Compadre is a person to whom one has entrusted the welfare of his precious child in a ceremony that, while performed in a church, really transcends organized religion, and signifies a relationship between two people on a higher plane than even a blood relationship. WOW!


At a recent Becas Vallarta meeting we discussed our need to generate more funds to sustain and expand our scholarship program for the large number of Puerto Vallarta girls and boys with great scholastic ability and small economic resources.


It was suggested that we try to tap into a viable source here in our town: the banks, automobile dealerships, large companies that are bringing in their wares and developers who are building the condos to house the people who will keep those businesses going. After all, who will benefit more from an educated Puerto Vallarta populace than those enterprises?


Our brainstorming ended with a consensus that we should initiate a program where a donation of at least $5000 USD would make the donor a "Compadre of Becas," a person to whom we would entrust the welfare of our precious children now and in the future.


The dynamic duo Mary Megin de Franco and Alfredo Franco, long time Becas members and recent purchasers of one of the condos at the luxurious Molino de Agua, suggested we ask the developer of that complex to be our first "Compadre."


I wrote the solicitation letter, Linda Wirth created a Power Point presentation on CD, Mary and Alfredo made the arrangements with Carl Timothy, of TimothyFuller, the Real Estate Company handling the sale of the condos, to hand deliver the materials to the developer Mr. Berry in Madera, California.


In a matter of days, Mr. Berry responded with a resounding YES to our invitation to become our first Compadre. He made the $5000 donation through another of his favorite charities, the Madera Rotary Club, Madera, California.


This week, his associate Pablo Aleman, President and Administrador de Hoteles, presented the generous check to Becas Vallarta, A.C. President Mariel de Fregoso and America-Mexico Foundation, Inc. President, Carlos Fregoso.


Mary and Alfredo, Carl Timothy, Mario Preciado and I were delighted to witness this happy event and I am delighted to say, "Thank You Mr. Berry and Señor Aleman for your faith in our organizations and your agreement with us that education is the key to open many doors for the residents of our paradise by the sea."


Now I'd like to say a word to all the other developers and businesses in Puerto Vallarta. If you are readers of my columns you already know that the America-Mexico Foundation, Inc. and its Mexican partner, Becas Vallarta, A.C. have given thousands of scholarships to local girls and boys.


From its inception in the 1960's when ex-pat Bernice Starr, a California school teacher, organized a few Mexican and American friends to raise funds to send the neighborhood young people to Vallarta's first junior high school - up through this year, the America-Mexico Foundation has depended on the good will and support of this incredible community for its successes.


One of our most sensational successes is that of Dr. Luz María Rodriguez, who as a young girl had a dream of becoming a doctor even though her father, the head of a large family with very limited economic resources, thought formal education was only for his sons.


Luz María realized her dreams with the AMF as her sponsor, mentor and cheering section. She received her Doctor of Cardiology from the prestigious Academic Hospital in Maastricht, The Netherlands, and has gone on to becoming internationally sought as a speaker and teacher.


And in the forefront of Vallarta's vibrant community are doctors, dentists, lawyers, teachers, business men and women, all recipients of AMF scholarships, and all contributing greatly both to Vallarta and to the Foundation.


We would love to tell you more! How great will it be when hundreds of you join Mr. David Berry as Becas Compadres? So call us and we'll come to you! Call me at 223-1371 or call President Carlos Fregoso at 221-0789 or Jerry Lafferty at 221-6156. We await your calls!


And use those numbers to call for tickets to the Thursday, March 6, 2008 "Fantasia by the Sea Becas Ball" at the Hotel Westin Resort and Spa. Gotta go, my phone is ringing!
---

Polly G. Vicars and her husband of 55 years, Hubert (a.k.a. "Husband") retired to Puerto Vallarta in 1988 and soon became active members of several charitable organizations. Polly is the author of "Tales of Retirement in Paradise: Life in Puerto Vallarta, Mexico" [a sell-out!] and "More Tales of Retirement in Puerto Vallarta and Around the World." Proceeds from the sale of her books go to the America-Mexico Foundation, a scholarship foundation that is their passion.

Click HERE for more articles by Polly Vicars.
Tell a Friend
•
Site Map
•
Print this Page
•
Email Us
•
Top