Vallarta Living | February 2008
Just Who Was Saint Patrick?

Jim Morrison - PVNN

The sheer numbers of expats of Irish decent who've settled here, combined with the Mexican admiration of the famous San Patricio's, explains why March 17th is a bigger holiday in Puerto Vallarta than even Cinco de Mayo.


What's curious, is that very little is actually known about Saint himself. There are countless miracles, stories, and legends, about Saint Patrick, and divining fact from fiction can be difficult. To begin with, the world's most famous Irishman wasn't even Irish.


Most sources say that Patrick (born Maewyn Succat) was born in Southern Scotland, Western England, or possibly Wales around 387 AD. His parents were Calpornius (a deacon) and Conchessa, and his paternal grandfather was himself a Catholic priest (celibacy was common among Catholic priests at this time, but not yet required.)


Some time around the year 403, when he was about 16 years old, Patrick was kidnapped along with (according to one eyewitness) "many thousands of others" by Irish marauders and sold into slavery.


Niáll Noigiallach (Niáll of the nine Hostages), Chief of the Tuatha UiNiáll (tribe of the children of Niáll) was a High King of Ireland at the time and having been responsible for leading more than his share of raids is generally credited with being ultimately responsible for the enslavement of Patrick, though Niáll didn't physically abduct the young future saint.


Patrick was never able to convert this king (from whom all O'Neills are descended,) but nearly 300 O'Neills have been canonized (officially recognized as a saint – or someone who has died and is believed to be in heaven, as opposed to purgatory or hell) by the Catholic church since then.


He worked as a shepherd for a chieftain and druid high priest named Milchu who ruled the hills between Lough Neagh and the mountains of Sliabh Mis in what is today Country Antrim. For six years he tended Milchu's flocks attended constantly, as he later recounted, by hunger and loneliness. He recalls spending hour after hour in prayer until finally he woke one morning from a dream in which God told him: "Your hungers are rewarded. You are going home. Look, your ship is ready."


As the story goes, he then walked about 200 miles to the seaside, (probably near Wexford) to find a boat that would take him home. Not wanting to get into trouble for helping an escaped slave, the ship's captain refused passage to Patrick at first, but then changed his mind. Patrick boarded the ship, sailed east, and landed somewhere on the European continent three days later. Where he got the money to pay for his passage is not known.


There he studied under St. Germain, bishop of Auxerre, and entered the priesthood. The six years lost to slavery left his education lacking, something Patrick almost seems to have been embarrassed about by the number of times he apologizes for his poor writing in his only two known works.


In fact, his poor writing style was so distinctive, it is one of the ways scholars have been able to distinguish his writings from other sources. Several texts initially attributed to Patrick are simply too well written to have come from his pen.


In The Confession, a book he wrote shortly before his death, he tells about a dream that led him to return to Ireland:


"I saw in the night the vision of a man, whose name was Victoricus, coming as it were from Ireland, with countless letters. And he gave me one of them, and I read the opening words of the letter, which were, 'The voice of the Irish'; and as I read the beginning of the letter I thought that at the same moment I heard their voice - they were those beside the Wood of Volcut, which is near the Western Sea - and thus did they cry out as with once mouth: 'We ask thee, boy, come and walk among us once more.'"


He had heard what he later referred to in Latin as the "vox hiberionacum" (The Voice of the Irish). When Pope John Paul II visited Ireland in 1979, among his first words were that he, too, had heard the call of the "Voice of the Irish."


Patrick was consecrated a bishop and given the name Patricius by Pope Celestine. He returned to Ireland in about 432, landing somewhere in the vicinity of the mouth of the Vantry River. In the native Irish Gaelic, he was called Phadraig.


It is not known when the first Christian missionaries arrived in Ireland, but they had already established a few small footholds on the island long before Patrick returned. Patrick's contribution to Christianizing the pagan island wasn't that he was Ireland's first evangelist, he was simply the best. He brought the faith to the simple people of the island using – as the story goes - the ubiquitous three leafed shamrock (trefolium repens) as a visual aid to help him explain the mysteries of the Holy Trinity to the people.


He is widely credited with introducing Latin, written language, and Christianity to the pagan people, consecrating no fewer than 350 bishops in the process. Many writings have been attributed to him, but only The Confession and Letter to Coroticum (protesting British slave trading and the slaughter of a group of Irish Christians by Coroticus's raiding Christian Welshmen,) are universally believed to be his.


Countless miracles have been attributed to Patrick and the people upon whom he bestowed his blessing. Among the least probable and most unusual are:


Ridding Ireland of all snakes (there is no evidence that snakes ever lived on the island.)


Turning himself and his companions into deer so they could pass unnoticed by the King's guards.


Bringing home chunks of ice (instead of firewood) as a child and praying over them until they turned into a bonfire.


With a simple sign of the cross he is said to have resurrected a dead man; changed water to honey; and freed a cow from an evil spirit.


He is thought to have: made stones float, cured lepers, prayed dirty barns clean, fed 14,000 men from the flesh of five animals, parted an uncrossable river, and many other feats reminiscent of biblical miracles. Some say that after his death, there was no night for twelve days. Another source cites his wake lasting twelve days. Having been to a few Irish wakes, myself, I wonder if by "no night" for 12 days, they meant "no sleep." That one may have some credibility.


But even based on what few facts are known about him, Patrick is clearly Ireland's favorite son and greatest national symbol, followed closely by St. Bridget (who met St. Patrick and heard him preach), and St. Colm Cille. It is unquestionable that he established a lasting foundation for the Catholic Church in the previously pagan island.


The Feast of Saint Patrick is held in remembrance of the day he died at Down around the year 461 AD. His corpse is said to be wrapped in a shroud woven by St. Brigid, and he is believed to be buried on the grounds of Downpatrick Cathedral.


The National Museum in Dublin has the little hand bell he is said to have used to summon his congregation as well as a tooth which is believed to have been his – though neither relic can be authenticated. In addition, Glastonbury also has some relics which are claimed to be St Patrick's.


Patrick was canonized by the Catholic Church in the year 1000. Today he is almost universally known as the patron saint of Ireland, but is also the patron saint of the town of Melaque, the nation of Nigeria, engineers, and excluded people.


By universal agreement, honorary Irish ancestry is granted too all who'd like to claim it, for a single day each year. March 17th, St. Patrick's Day.

Jim Morrison owns Puerto Vallarta's fastest growing property management / vacation rental firm, Casas del Mar. His father taught him and his six siblings – at a very early age - that they were "as Irish as Hogan's goat." As of the printing of this article, he has yet to receive a satisfactory explanation of just what that means.


Contact Jimmy at jmorrison(at)casasdelmarpv.com.
---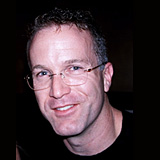 Casas del Mar is a property services firm that manages, rents, and inspects homes all over the Banderas Bay area. Their philosophy is simple: "Listen to your customers, and don't quit until they are happy. Ever." You can send them your questions at info(at)CasasDelMarPV.com. They are your real estate resource.

Click HERE for more articles by Jim Morrison.
Tell a Friend
•
Site Map
•
Print this Page
•
Email Us
•
Top