Vallarta Living | Veteran Affairs | February 2008
VA Increases Travel Reimbursement for Eligible Disabled Veterans

David Lord - PVNN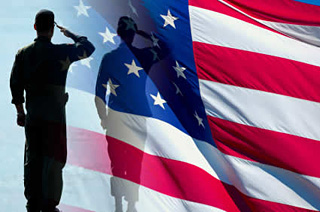 This week, over a million eligible veterans will see their mileage reimbursement more than double for travel to Department of Veterans Affairs (VA) medical facilities.

Over a million eligible veterans will see their mileage reimbursement more than double this week, for travel to Department of Veterans Affairs (VA) medical facilities.


"This increase helps veterans - especially those living in rural areas - offset some of the gasoline costs as they travel to VA's world-class health care," said Secretary of Veterans Affairs Dr. James B. Peake. "Increasing the mileage reimbursement is one more step by VA to help veterans access the health care they deserve."


The 2008 appropriations act provided funding for VA to increase the beneficiary travel mileage reimbursement rate from 11 cents per mile to 28.5 cents per mile. The increase went into effect on February 1st, 2008.


After little more then a month on the job, Secretary Peake used his authority to establish the first increase in the mileage reimbursement in 30 years, fulfilling a pledge he made during his Senate confirmation hearing last month.


While increasing the payment, VA, as mandated by law, also equally increased the deductible amounts applied to certain mileage reimbursements. The new deductibles are $7.77 for a one way trip, $15.54 for a round trip, with a maximum of $46.62 per calendar month. However, these deductibles can be waived if they cause a financial hardship to the veteran.


Last week, I was on the road to a V.A. medical appointment in Houston when I received word that a house fire had taken the life of my niece. Keely, 38 years old and a mother of two children, was living in Clear Lake, Iowa. Fortunately, her children, Rachel 17 and Scott 12, and husband Dale were not home at the time of the fire.


My sister Jill, the mother of Keely, is doing as best she can after a devastating loss of a child. I know how it is, as I too have lost a daughter to an auto accident at age 14 in December of 1994. There are no words that give much comfort when these moments arrive, it is our presence as those who care that gives the support needed immediately after a death.


The loss of a loved one is a shock when the tragedy occurs, while in the shock there is a hollow feeling, numb and empty we try to convey our sorrow in words but the well is empty, our very essence, our soul has been emptied by grief.


As Veterans, we remember this grief when we think of the thousands of dead from all the wars. The loss of those we love must serve to remind each of us the importance of life.


Veterans, we must make sure that the countries sacrifice of young men and women has to be of true value to the American purpose, of life, liberty and the freedoms we defend. The grief we deliver to our military families with the loss of young Patriots had better be for more than oil men's profit here - or abroad.
---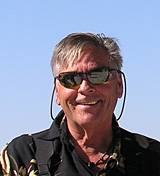 David Lord served in Vietnam as combat Marine for 1st Battalion 26th Marines, during which time he was severely wounded. He received the Purple Heart and the Presidential Unit Citation for his actions during the war in Vietnam. In Mexico, David now represents all veterans south of the U.S. border all the way to Panama, before the V.A. and the Board of Veterans Appeals. David Lord provides service to veterans at no fee. Veterans are welcome to drop in and discuss claims/benefits to which they are entitled by law at his office located at Bayside Properties, 160 Francisca Rodriguez, call him on his cell: 044 (322) 205-1323, or email him at david.lord(at)yahoo.com.
Click HERE for more Veteran Affairs with David Lord »»»
Tell a Friend
•
Site Map
•
Print this Page
•
Email Us
•
Top