Vallarta Living | Veteran Affairs | February 2008
Veterans Books, Benefits and Business

David Lord - PVNN

Veterans Benefits Book
I am asking for input from local Veterans on what they would like to share with others about life in Mexico and Latin American as an American Veteran or Dependant living abroad. In my new book, I plan on writing a section about the positive side of Mexico and how we live as compared to life in the US. Your comments and experiences are important to me and to thousands of others looking to pursue our freedom and our benefits while vacationing or living abroad, so send your story to me at david.lord(at)yahoo.com


Travel Cost Paid for Travel to V.A. Hospital Appointments Gains Big Increase
On Feb. 1, 2008, beneficiary travel reimbursement rate is increased to 28.5 cents per mile for travel to or from a VA or VA-approved non-VA facility for the purpose of examination, treatment or care. The deductible for travel is $7.77 USD one way or $15.54 for a round-trip, with a monthly cap of $46.62 after which travel payments are free of deductibles. This increase represents a huge percentage of gain over the 11 cents per mile paid to Veterans for the last 30 years from their point of entry into the US to a V.A. Hospital.


CRSC Expansion Rules Place Claims "On Hold"
With this week's signing of the FY2008 National Defense Authorization Act, the Combat-Related Special Compensation (CRSC) program has been expanded to include those medically retired under Chapter 61 of Title 10 with less than 20 years of service, effective January 1, 2008.


Other than expanding the current guidance to disability retirees with less than 20 years of service, Army officials stated that CRSC eligibility remains the same during a teleconference this week.


Army CRSC officials, as well as Air Force and Navy CRSC personnel, reiterated that the Services will accept new applications; however, the applications will be place temporarily "on hold" pending receipt of DoD guidance. DoD officials are currently updating the CRSC guidance and are hopeful to have the guidance out by the end of February.


We expect the CRSC application, DD form 2860, will need to be updated. Therefore, in the interim, Service officials ask that Chapter 61 retirees with less than 20 years of service annotate "Chapter 61" in Sec II 8a or b. The DD form 2860 can be found online at: hrc.army.mil.


Information on how to file can be found on the following websites:
dfas.mil
hrc.army.mil


Pension Claims and Others That Are Non-Rated
The Office of Inspector General (OIG) conducted this audit to assess the Veterans Benefits Administration's (VBA) processing of non-rating claims at VA Regional Offices (VAROs). The claims, which involve compensation and pension (C&P) benefits, can generally be processed without a rating decision. Examples of non-rating claims are dependency status changes, claims for veteran burial benefits, and initial death pension claims for widows. Delayed processing of the claims can result in overdue retroactive benefit payments and over payments, which can have a negative financial impact on veterans and their dependents (beneficiaries).


The audit showed that VBA needed to increase accountability and strengthen controls to improve the timeliness of processing non-rating claims. We reviewed a statistical sample of 646 non-rating claims that, at the beginning of fiscal year (FY) 2007, had been pending for more than 73 days-VA's performance target for average days pending for non-rating claims.


Our results showed that 533 (83 percent) of these claims had avoidable processing delays that included instances in which VARO staff did not:
(1) enter the claim into the Benefits Delivery Network (BDN) within the required 7 calendar days of receipt by the VARO;
(2) take action to begin processing the claim within 30 days of its receipt;
(3) take follow-up action 65 days after requested information was not received from a claimant or third party; and
(4) take action to process a claim within 30 days of receiving necessary information or evidence.


At the beginning of FY 2007, VA reported 106,528 non-rating claims pending-an increase of 25,035 pending claims, or 31 percent, from the beginning of the previous fiscal year. Without increased emphasis on improving the processing time of non-rating claims, beneficiaries will continue to experience avoidable delays in receiving entitled benefits, and VBA's backlog of pending non-rating claims will continue to grow. What a Surprise!


Until next week... SEMPER FI
---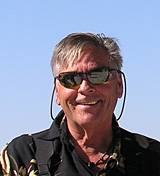 David Lord served in Vietnam as combat Marine for 1st Battalion 26th Marines, during which time he was severely wounded. He received the Purple Heart and the Presidential Unit Citation for his actions during the war in Vietnam. In Mexico, David now represents all veterans south of the U.S. border all the way to Panama, before the V.A. and the Board of Veterans Appeals. David Lord provides service to veterans at no fee. Veterans are welcome to drop in and discuss claims/benefits to which they are entitled by law at his office located at Bayside Properties, 160 Francisca Rodriguez, call him on his cell: 044 (322) 205-1323, or email him at david.lord(at)yahoo.com.
Click HERE for more Veteran Affairs with David Lord »»»
Tell a Friend
•
Site Map
•
Print this Page
•
Email Us
•
Top