Vallarta Living | March 2008
After the Ball is Over

Polly G. Vicars - PVNN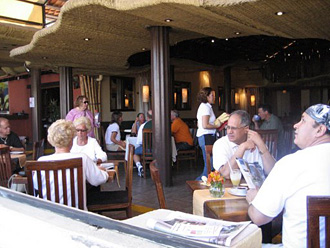 Boca Bento, a new concept in restaurants, awaits you on April 1st!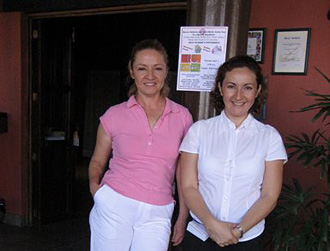 The Famous Coco with her lovely daughter and helper Vanesa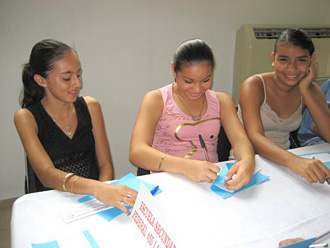 Young Juanitas, Secondary Scholarship Students who have another year of scholarships assured because of your participtation in Becas Vallarta events.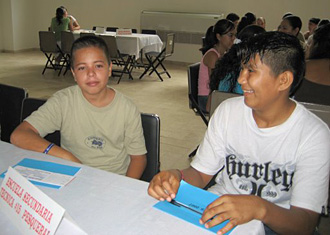 And Young Juans, also Secondary Scholarship Students who have another year of scholarships assured because of your participtation in Becas Vallarta events.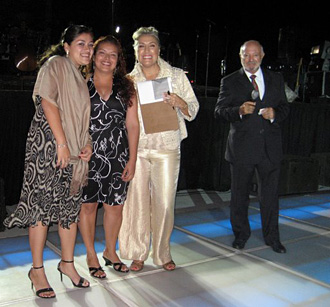 Presidents Mariel & Carlos Fregoso with recent University of Guadalajara CUC graduates who were able to get their educations because of their Becas Vallarta scholarships.

Yes, the Becas Ball is over, but unlike Charles K. Harris's 1890's sad lament "After the Ball," that told of a man who, after the ball, threw his love away because he didn't believe and lived a sad, lonely life of regret, after our Becas Ball, many a Vallarta student now has renewed hope for a brighter future with our financial help assured for another year.


Becas Vallarta members are still glowing from the complimentary feedback that is coming to us from many directions: those who attended the ball and those who wish they had after hearing about it. One long time Vallartense was overhead saying, "If I had known how much fun these balls were I would have been coming every year!" Forewarned is forearmed, so remember to get your tickets early next year!


This business of raising money to support the more than 200 scholarships we are funding this year and the more than 300 that we plan to fund next year, is a year-round effort.


After the successes of the Ball and the four breakfasts, plus the large contributions from our first Becas Compadre and our first Becas Comadre, we have already voted to increase the stipend we give to Preparatory and University students by $1000 pesos a year. We also voted to increase our number of Secondary Students to 100 for the 2008-2009 school year.


So you see, we, nor you, can sit back and continue basking in past successes. On April 1, 2008 the Fifth Becas Breakfast is going to be held at the chic Boca Bento Restaurant on Calle Basilio Badillo.


Coco Iñiguez, her beautiful daughter Vanessa Villegas, her sisters Ingrid and Bonnie, and her food server Alfonso García are preparing a sit-down breakfast that will be a culinary delight.


They are offering something for every taste; a choice of a Spanish Omelet consisting of diced potatoes & onions covered with Spanish sauce with choice of refried beans or salad -OR- French Toast with fruit garnish -OR- a Fruit Plate with yogurt - each with coffee or juice and delicious homemade sweet breads.


And don't forget our magnificent raffle and silent auction prizes at the breakfast. Vallartense business people continue to support Becas Vallarta's noble cause by giving us gift certificates and objects d'arte for our raffles and auctions.


Already we have meals at Café Cathedral, A Page in the Sun, BananaCantina, Marisco's Tinos, Restaurant Encanto, Archi's Wok, Barrio Sur, dinner for four at the Chef's Table at Teato Limon, two nights at Casa Isabel, XOCODIVA chocolates, silver earrings from Cassandra Shaw, two hand decorated pillows from Villa María, a crystal vase from Mundo de Cristal, a lovely onyx plate, membership for two at the Botanical Gardens and there will be many more!


Here's what you need to know: The Boca Bento Breakfast is April 1, 2008 (no fooling) at 9:30 am at Basilio Badillo 180. Tickets are $150 pesos and must be purchased in advance. Boca Bento has tickets or you can call Joan Cannon at 223-1164, Buri Gray at 221-5285 or me at 223-1371 for pick up.


Remember Becas gets half the ticket price that goes directly toward scholarships for Vallarta girls and boys with great ability and little economic resources. Once again you can do good while enjoying great food and friendship. Call soon as every breakfast has been a complete sell out.
---

Polly G. Vicars and her husband of 55 years, Hubert (a.k.a. "Husband") retired to Puerto Vallarta in 1988 and soon became active members of several charitable organizations. Polly is the author of "Tales of Retirement in Paradise: Life in Puerto Vallarta, Mexico" [a sell-out!] and "More Tales of Retirement in Puerto Vallarta and Around the World." Proceeds from the sale of her books go to the America-Mexico Foundation, a scholarship foundation that is their passion.

Click HERE for more articles by Polly Vicars.
Tell a Friend
•
Site Map
•
Print this Page
•
Email Us
•
Top