Puerto Vallarta Real Estate | May 2008
What Your House Wants You To Know - Air Conditioning Maintenance

Jim Morrison - PVNN



With regular service, your 12 SEER air conditioner will operate at about 95% of it's original efficiency throughout most of it's life.

The weather in Vallarta is perfect right now, but we all know what's coming. Our air conditioners are going to get a real workout in a few weeks.


When was the last time you had it serviced? How old is it? Have you ever paid any attention to it? If it's been more than a year, you can be sure you are spending too much money in operating costs.


With regular service, your 12 SEER air conditioner will operate at about 95% of it's original efficiency throughout most of it's life.


What You Can Do:


Annual servicing is not expensive, and should – at a minimum - include a complete inspection, cleaning the coils on the condenser and the air handler, measuring the draw of the compressor with an anmeter; and verifying that the coolant (sometimes referred to by the generic term: Freon) level is full. If your air conditioner is low on coolant, it means you have a leak, and your efficiency is plummeting.


Most people know that their air conditioner lowers the humidity in the house as well as the temperature, but did you ever think about where all that water goes? The AC technician should also check to make sure that all drains and pumps are working properly and that the condensate is being drained or pumped AWAY from the house, where it belongs.


You should also check your filters every month during the cooling season. If they are clogged they should be washed or replaced immediately. When your system is operated with a dirty filter:


a) The system is being forced to remain in operation for longer periods of time, due to the restricted air flow through the return air filter. This drastically raises your energy costs.


b) A dirty filter allows a build up of dust and dirt in the ductwork, creating a favorable climate for allergens.


If you've never seen the inside of an air handler or HVAC ductwork before, I must congratulate you on your good fortune. It ain't pretty. If you've never had the inside of your air handler or ductwork cleaned, do it. Do it now. You're breathing that stuff in you know. In addition, the dirt increases resistance against air moving through the ducts, resulting in additional wear and reduced efficiency.


Make sure the vents are open in the rooms you want cooled, and not blocked by storage, furniture, or drapes.


Try to run your dishwasher and laundry at night, when it's a little cooler. These appliances radiate a lot of heat into your house when they run.


Another good idea, especially if you rent your house or villa when you aren't using it, is a key fob. These are small plastic 'cards' you can have attached to a key chain. They must be inserted into a slot in order for the air conditioning system to come on. That way, your AC is running all day while your tenants are at the beach. Since they are attached to keys, the system only runs when your tenants are there. They're not expensive.


Besides lowering your utility bills, you'll be improving the quality of the air in your home and helping to preserve our beautiful natural resources! A win-win-win!
---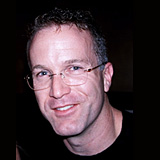 Casas del Mar is a property services firm that manages, rents, and inspects homes all over the Banderas Bay area. Their philosophy is simple: "Listen to your customers, and don't quit until they are happy. Ever." You can send them your questions at info(at)CasasDelMarPV.com. They are your real estate resource.

Click HERE for more articles by Jim Morrison.
Tell a Friend
•
Site Map
•
Print this Page
•
Email Us
•
Top