Puerto Vallarta Real Estate | May 2008
Illegal Tulum Land Grab Underlines Need for Stricter Anti-Corruption Stance in Mexico

TravelVideo.tv
go to original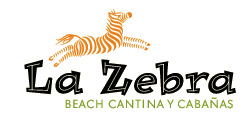 Tulum, Riviera Maya - Tulum boutique hotel owner John Kendall never thought he'd be stuck in the middle of a civil war.


But a tense land battle took a turn for the worst last Wednesday when Kendall found himself with a group of 60 local supporters helping defend his titled beachfront land that had been illegally invaded by men allegedly under the orders of a corrupt local politician and radio station owner, Gaston Alegre Lopez.


"I am an honest businessman who loves Mexico with a passion," said Australian-born Kendall. "I provide the local Mexican community with jobs and conduct all my dealings in a professional, legal manner. It saddens and infuriates me to see such an obvious abuse of power, and resulting miscarriage of justice and misrepresentation of Mexico occur."


Kendall, a U.S. citizen, considers Mexico his adopted home and already owns several widely acclaimed properties in Tulum: Mezzanine features an authentic Thai restaurant, sleek contemporary hotel, and is known for Friday night DJ parties; La Zebra is a newer beachfront property boasting a traditional Mexican restaurant and hotel with rustic yet stylish cabanas.


"This guy Gaston Alegre still thinks he's in 1930s Mexico. But the country is changing for the better and there are a lot of people who are opposed to this rampant, wild-west style of 'snatch and grab' corruption," explains Kendall. "He's one person stuck in the past and creating such an unfortunate drama and bad impression by abusing his power when most of the Mayan Riviera operates above board."


The conflict started more than six years ago when Kendall purchased four pieces of beautiful, beachfront titled land in Punta Piedra. Alegre, a one time politician and owner of local station, Radio Turquesa, sent squatters to live in shacks on the land, because in Mexico physically occupying a property can often trump owning an official, legal land title.


However, last December Kendall won possession of the titled land through a federal court order and built a seafood restaurant called El Pez that employs 20 local staff. According to Kendall, Alegre then retaliated by paying off local press and using his radio station to slander and attack Kendall as a land predator and the "Devil of Tulum." Things escalated last week when Alegre allegedly called in political favors and bribed officials including the judicial police to take Kendall's land by brute force.


At 5 pm on Wednesday, May 14, while customers were dining in El Pez, a group of local police followed by 30 private security guards carrying batons and wielding side arms stormed into the restaurant without showing any identification or presenting formal charges. They proceeded to roughly toss out employees and customers onto the street, before building a barricade of barbed wire to prevent any attempts from Kendall's staff to reenter. Power lines were ripped out, a generator and inverter were wrecked, and alcohol was looted. Even plasma TVs were stolen along with expensive stereo equipment and computers.


Meanwhile, Kendall rallied his staff to defend the land. Two hours later he had 60 men ready with steel pipes and home made batons as their only defense. Outnumbering the invaders, Kendall and his group retook the property peacefully only to face police from the neighboring town, Playa del Carmen, who ended up taking possession once again. Now Kendall is awaiting a formal judicial hearing next week that he hopes will clear up, once and for all, his case.


So far, the standoff has gained national media coverage on Mexico's news station, TV Azteca, and Kendall has hopes that international media will pick up the story of old-school corruption at the hands of powerful politicians that still runs deep in parts Mexico.


"If local authorities want foreign investors to remain on the Riviera Maya they need to do more to protect the rule of law, stand up to these old-time Mexican gangsters and not allow these bloody battles to happen," Kendall said. "I have millions and millions of dollars invested down here. I employ 150 local people and don't want to be the one standing on the street corner with 60 locals and a steel pipe," he continued. "If they want more people like me to come and do business they have to make it safe to do business."

ABOUT LA ZEBRA: La Zebra Beach Cantina & Cabanas has nine renovated rooms that capture the rustic, jungle chic charm and true energy of Tulum. A Mexican-style cantina dishes up traditional home cooking and an outdoor charcoal grill sets the scene for all-day pit roasts every Sunday. The tequila bar features dozens of spirits and fresh fruit margaritas that are the talk of the town. Onsite adventure sports activities include kiteboarding, kayaking and riding sand bikes on the beach right on La Zebra's doorstep.


ABOUT MEZZANINE: Mezzanine is an intimate boutique hotel that embodies clean, contemporary design, cutting-edge cool and rustic elegance with a hip live DJ lounge and pan-Asian restaurant featuring café style beach fare and authentic Thai cuisine. Mezzanine brings a Euro-chic vibe to quiet Tulum offering cool beats and hot fiestas on the beach with local and guest DJs, a retro lounge serving crisp cocktails, and four minimalist suites on a sweeping stone terrace overlooking the Caribbean Sea along Mexico's Mayan Riviera.


La Zebra Beach Cantina & Cabanas
info(at)lazebratulum.com
New Reservation +52-998-112-3260
Reception +52-984-115-4726
www.lazebratulum.com
Tell a Friend
•
Site Map
•
Print this Page
•
Email Us
•
Top