Puerto Vallarta Real Estate | July 2008
MEXLend Closes First Puerto Vallarta Scotiabank Dollar Loan

Robin Noelle - PVNN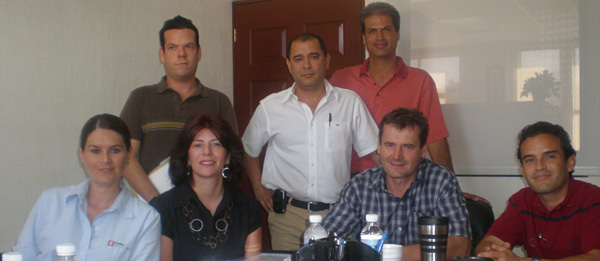 Standing (L to R): Josh Rappaport of MEXlend, attorney J Luis Garcia Mazin and Sergio Hinojosa of PCR Realty. Seated (L to R): Rosario Guerrero Quezada of Scotiabank, Rosie & Daryl Nykolaishen of El Grupo Bienes Raices and Eduardo Meza Peña

Puerto Vallarta - Leading Mexico mortgage broker MEXLend today announced the first dollar loan closing in Puerto Vallarta with banking partner Scotiabank. Already the principal mortgage broker for Mexico and the Puerto Vallarta area, MEXLend now offers additional lending programs for investors looking to purchase residential properties in Mexico.


"Our partnership with Scotiabank is just one more way that we can help foreign investors purchase homes in Mexico. Being the first or closing the most loans is exciting for us, but it's only one indicator of our dedication to bringing our clients the most options available. We will continue to add more lenders and more programs to meet the needs of investors," says Terence L. Reilly, CEO of MEXLend.


With the real estate markets foundering in the United States, many investors are turning to Mexico to make investments in primary or secondary homes. Through MEXLend, Scotiabank is offering US dollar loans on Mexico properties for US and Canadian citizens. In addition to the dollar loan program, MEXLend also offers peso lending programs for Mexican nationals and expatriates.


"By offering dual programs, both in dollars and pesos, we can help any qualified buyer with their purchase of property in Mexico. Mexico is a strong market now and predictions say that it will continue to be over the next fifteen years," says David Schwendeman, MEXLend President. "Investors looking to diversify in Mexico real estate will find that we have a program for them, no matter what their needs are."


"Peso loans are particularly valuable to expatriates and anyone who makes a living in Mexico," adds Josh Rappaport, Senior Loan Officer and Director of MEXLend's peso loan programs. "Investing in real estate now, before prices start rising is an excellent way for residents to start building wealth and protect themselves from economic downturns."
---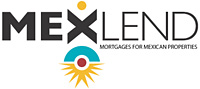 MEXLend, Inc. is a Mexican mortgage brokerage based in Puerto Vallarta that currently represents 8 different lenders offering 75 different loan options in Dollars and Pesos for buyers looking to purchase vacation or investment property throughout Mexico. To learn more about MEXlend, click HERE or visit MexLend.com.
Tell a Friend
•
Site Map
•
Print this Page
•
Email Us
•
Top